Bordar Haat At Shunamganj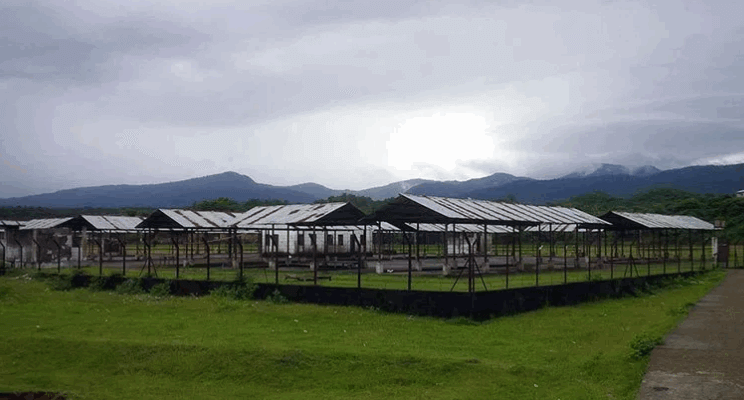 On May 1, 2012, the 2nd Border Haat of Bangladesh was inaugurated at Dolura in Jahangirnagar Union of Sunamganj Sadar Upazila and Zero Point in Lalpani area of ​​Balat in Shillong sub-division of Meghalaya, India. There are a total of 50 shops, 25 each in India and Bangladesh. Traders and the general public shop within 5 km of the border between the two countries. A buyer can purchase a total of ৫০ 50 worth of goods. People from the border areas of the two countries are selling daily necessities including agricultural, food, and handicraft products at this market.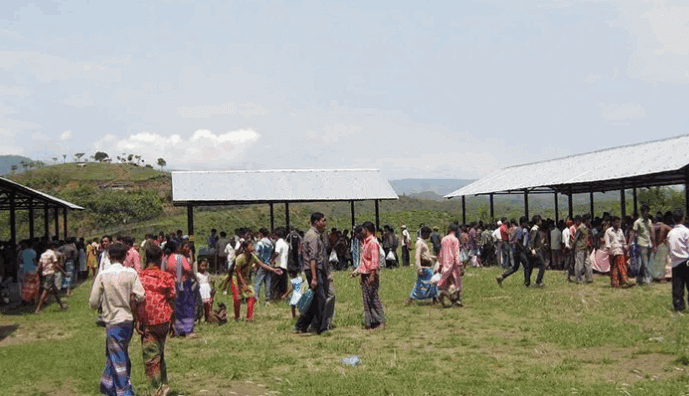 It takes about an hour to reach this market from Sunamganj district town. Usually, you have to go to this market by motorcycle. Many products from Bangladesh and India are bought and sold at this market. Buyers and sellers at Jamjamat Border Haat are benefiting. As a result of this border market, smuggling in the border areas has decreased a lot. There is also a booth of Janata Bank at Border Hat to make money from money. For security reasons, there are red cards for the buyer, Akashi card for the seller, brown card for the seller's assistant, and white card for the visitors. Each haat is monitored by a special team led by an assistant magistrate.
When is the Border Hat?
Every Tuesday (from 8 am to 3:30 pm) people from the Bangladesh-India border area sell goods at the Border Hat.
How to get to Sunamganj
By any bus (Hanif, Shyamoli, ENA) from Dhaka. Rent 550 Tk. Halwar Ghat from Sunamganj by auto, fare 10 Tk. Then cross the Surma river by bike (60 Tk) or by auto to Border Hat. It takes approximately 1:30 hours to travel from Sunamganj.
Read More: Pagla Baro Jame Masjid