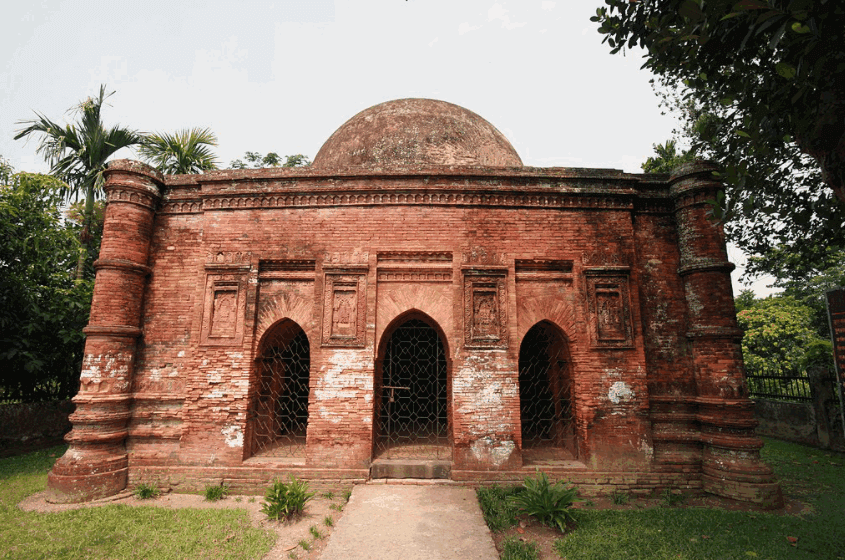 Sonargaon in Narayanganj is famous for its ancient historical monuments of Bengal. Goaldi Mosque is one of these ancient traditions. The mosque, built during the reign of independent Sultan Alauddin Hussain Shah in the village of Goaldi in the municipality, is one of the major tourist attractions in the area. According to the Asiatic Society, this magnificent mosque was built in 1519 by Mollah Hijabar Akbar Khan. According to that calculation, it was originally built during the reign of Alauddin Hussain Shah. During the reign of Alauddin Hussain Shah, the education, art, and literature of Bengal flourished.
This mosque-adjacent inscription is one of the historical inscriptions found in Sonargaon during the reign of Hussain Shah. Like the buildings of Gaur, Pandua in India and various other places in Bangladesh, the inside and outside walls of this mosque have remarkable Arabic ornaments on the stones and bricks.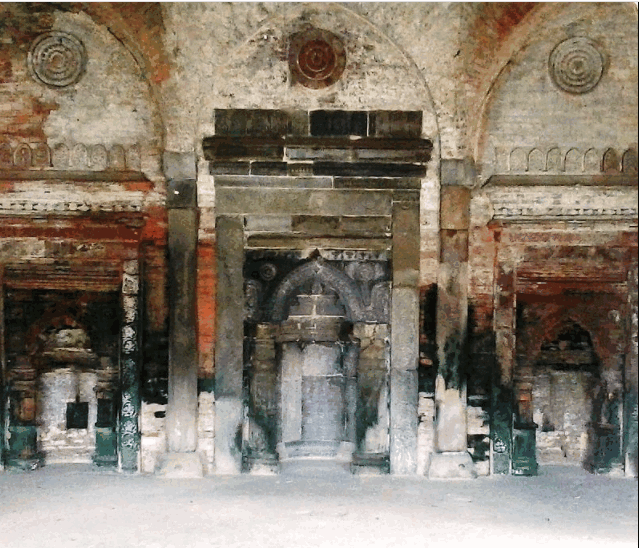 This one-domed mosque has four huge towers at the four corners. These towers were originally built in the Sultanate style. The walls of the mosque are about 1.61 meters wide. There are five arched ways to enter the mosque. Its main arch is located along the main entrance. It is basically made of extraordinary black stone. The other two arches, however, are made of brick. The motifs found in the terracotta designs of this mosque can also be seen in the stone tomb of Sultan Gias Uddin Shah of Sonargaon. The thick brick surfaces of this mosque are beautifully carved in a terracotta ornamental style.
Sonargaon was the capital of Bar Bhuiyan chief Isha Khan, Musa Khan, and earlier independent sultans before the capital were established in Dhaka during the Mughal period. In addition to the magnificent buildings for the capital and the royal court, the Muslim rulers built all the beautiful mosques, khankas, and tombs here.
This mosque was one of them. The mosque is visited by domestic and foreign tourists visiting various antiquities of Sonargaon. This mosque is one of the witnesses of the glorious Muslim tradition of the Sultanate period.
Read More: Bondor Shahi Mosque