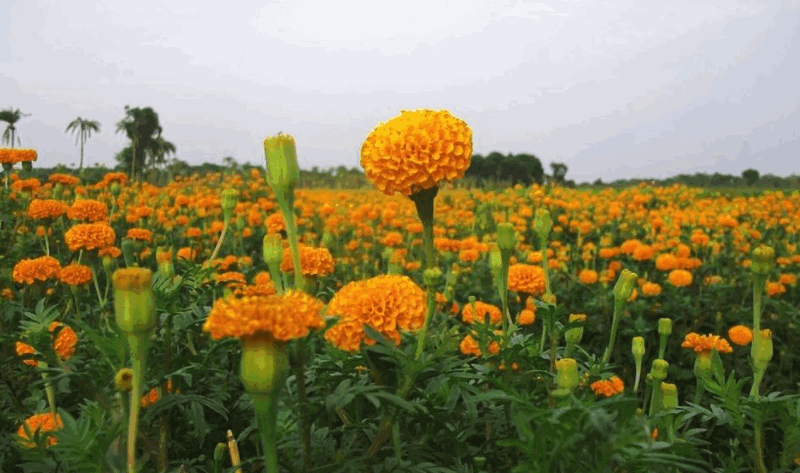 Gadkhali Bazaar is just 18 km from Jessore city along the Jessore Road in the shadow of the centenary raintree towards Benapole. Jhikargachha and Sharsha are two police stations 25/30 km south-west of Jessore city. Local farmers cultivate flowers on 4,000 bighas of land in 90 villages of six unions of these two police stations. These fields produce flowers worth crores of rupees every year. A combination of horizon colors on both sides of the path. A wide sheet of red, blue, yellow, purple, and white is spread all over the place. The farmers here cultivate flowers on the land. Not a fancy flower garden around the house. Flower fields across the field after field. Flowers are the crop here. Standing in front of the sweet fragrance of flowers in the air, the hum of bees, the splendor of butterfly wings, and the endless fragrance of color, one cannot believe that the place is a piece of earth full of our blood, clad and noise.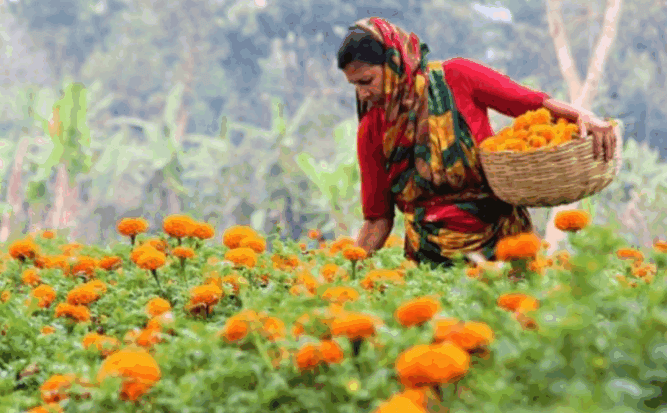 Leaving the Jessore-Benapole road on the right, entering the villages of Bayar, you will see a pair of flower fields on the horizon. Fragrances, gladiolus, roses, and marigolds are cultivated in these villages. The flowers are cut and taken to the market in a bullock cart. From there it is being shipped in bundles to different cities of the country including Dhaka. 5 to 6 crore stick flowers are being produced in these fields every year.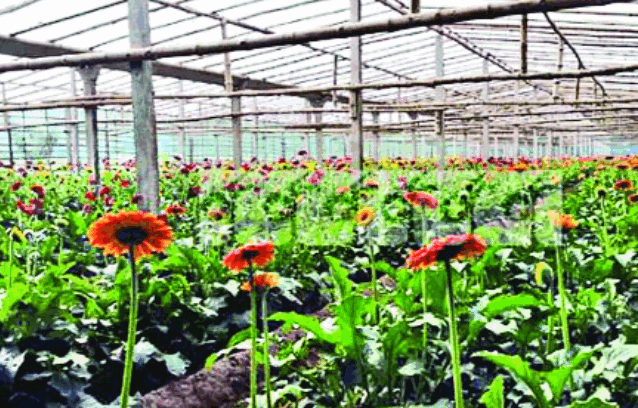 How to get there:
Jessore can be reached by road, rail, and air from Dhaka. From Dhaka's Gabtali, Kalyanpur, Kalabagan to Green Line Paribahan, Sohag Paribahan, Eagle Paribahan, Shyamoli Paribahan's AC bus goes to Jessore. The rent is 800 to 1000 Tks. Apart from this, non-AC buses of Hanif, Shyamoli, Sohag, Eagle, etc. also go to Jessore. Rent 350 to 450 Tk. From Dhaka's Kamalapur, the intercity train Sundarbans Express leaves every morning except Saturday at 7.20 am and the intercity train Chitra Express leaves for Jessore every evening except Monday at 6 pm.
Rent Shovon 350 rupees, Shovon chair 420 Tk. First-class chair 560 Tk. First-class berth 640 Tk. Snigdha class (AC chair) 600 Tk. AC berth Rs. From Dhaka, United Airlines, Regent Airlines, and Novo Air operate regular flights to Jessore. Take a rickshaw from the Jessore bus stand to the local bus stand. From here you can get a bus to Gadkhali. You can get down to Godkhali and take a van to see the fields. Van rent will be 100-150 Tk. Flower fields can be seen on both sides of the road while passing through the village road. The country's largest flower wholesale market sits in the morning next to the bus stand road.
Where to stay:
You have to choose the city of Jessore to stay in. Stay there and get to the hotel for meals. Among the good residential hotels are Hotel Amin and Hotel Midtown.
Read More: Chanchra Shib Mandir