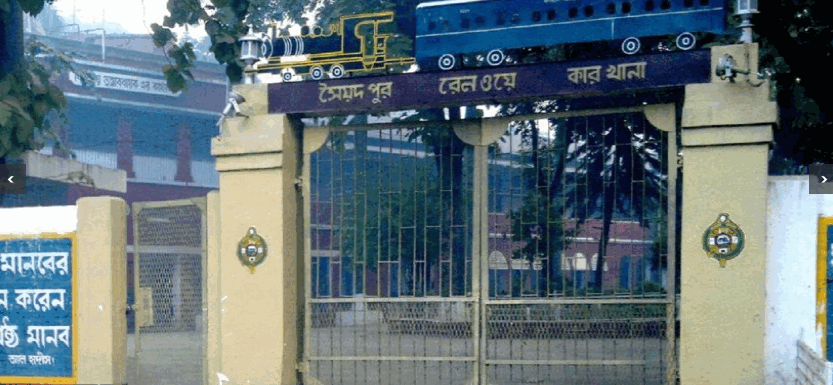 Syedpur in Nilphamari is one of the ancient cities of Bangladesh. Although this city has been famous for trade and commerce for a long time, Syedpur is better known to many as the 'Railway City'. The largest railway workshop in the country is located here. The factory, built on 110 acres of land during the British rule in 180, employs workers in 26 shops. Everything from nut-bolts to railway broad gauge and meter gauge line bogies is repaired. Apart from polytechnic and technical students, students of different institutions acquire practical knowledge through educational tours or inspections. The head of the factory is Divisional Superintendent (DS), Manjur-ul-Alam Chowdhury. In front of his office, in the green courtyard, there is a narrow-gauge engine of the British period. In 1972, the last engine was running in the Bagerhat-Rupsha section. Three such locomotives, including this one made by the Volcan Company of England in 1901, are now housed in the Loco Transport Museum of the Syedpur Railway Factory. These engines have witnessed the future. As a result, many of the new generations come from far and wide to see this coal engine at a glance.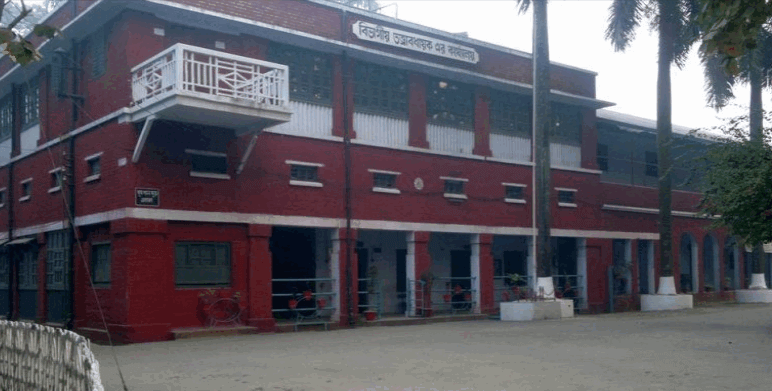 How to get there:
You can take the Nilsagar Express train from Dhaka to Syedpur directly. The train fare is also very low. There are also many direct bus services from Gabtali, College gate, Mohakhali to Syedpur. You can also fly directly to Syedpur. Private flights of United Airways and Bengal Airways operate two days a week at Syedpur. It takes 30/40 minutes.
Where to stay:
One of the residential hotels in Syedpur is Diaz Hotel & Resorts, Uttara EPZ, Syedpur, Nilphamari-5300, Bangladesh. Telephones: +88 0551 62552, +88 0551 62553; Mobile: +88 01978 302080, 01778 302080 Apart from this, there are several residential hotels to stay in Nilphamari. Climb to anyone of your choice. You can stay at Apollo, Bonaful (Syedpur Road) Vacation (Ebadat Plaza), or Navana Residential Hotel.
Read More: Chini Mosque