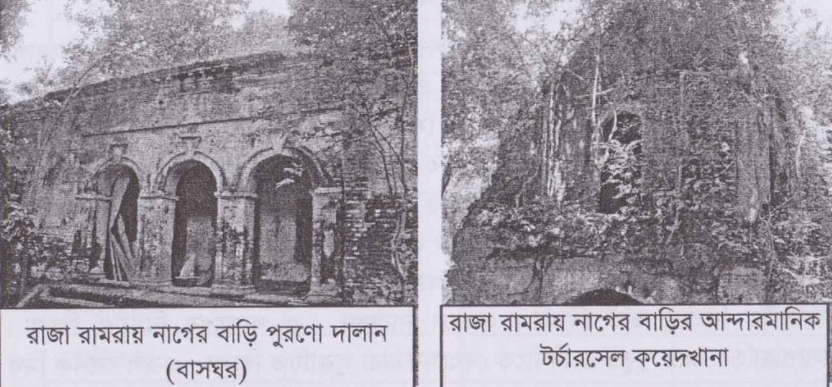 Chandpur is famous for its historical and archeological sites. Let's find out today about the places of interest in Chandpur, the home of the Nagarajas. Nagaraja's house is in Kashimpur village of Matlab (south) Upazila. At one time it was the headquarters of Narayanpur Pargana.
The five-hundred-year-old Nagraj house has many palaces and installations. The house is famous as Barduari. There is a high monastery here. People say the king's monastery. Next to it is a small monastery known as Bandir Math. There were two zamindaris on either side of the Boaljuri canal and a battle took place there, between Nagaraja and Darashah.
After winning the battle, Darashah married his lover Rameshwari Devi. In the village of Tulpai, there is a fragment of the three-storied palace of Goddess Rameshwari. After marriage, he managed the zamindari under the name of Sheikh Dara Rameshwari Devi. Hardayal Nag, known as Gandhi of Chandpur, is a subordinate of this palace. His father's name was Ramdayal Nag.
How to get to Chandpur:
Chandpur can be reached from Dhaka by bus, train, and launch. But it would be best if it is launched. This will increase the fun of one-day travel. Among the launches operating on the Dhaka-Chandpur route are MV Sonartari, MV Taqwa, MV Bogdadia, MV Meghna Rani, MV Al Borak, MV Eagle, MV Raffarf, MV Tutul, etc. The Chandpur-bound launch leaves from Sadarghat every day from 8 am for one or half an hour.
The fare from Dhaka to Chandpur is usually Tk.100 for deck, Tk.150 for a chair, Tk.500 for non-AC single cabin, Tk.600 for non-AC double, Tk.1000 for single AC, and Tk.1500-2000 for AC double. The launch takes 3 to 3 and a half hours to reach Chandpur from Dhaka.
Then by bus / CNG from the district headquarters, you can go north by CNG / motorcycle.
Read More: Land Of Hilsha Fish