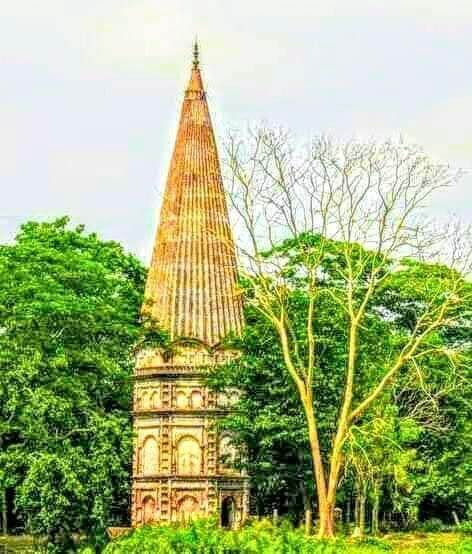 Our Chandpur district is a combination of a beautiful green land of natural beauty !! Just want to look and see, such amazing beauty! Everyone knows it. There are many beautiful places in Chandpur district. There are many beautiful places to visit in Chandpur. Tulatali Math is one of those places of interest
Witness the old days at the historic Tulatali Math. Moni Majumdar, the zamindar of that time, established this monastery about 250 years ago.
Tulatali Math is 300 years old. There was also an ancient waterway on the east side of Tulatali Math. Kah: AH Rabbi Khandaker's grandfather Jahni Khandaker saw the mosque in the bush in 1802 and renovated it.
This historical monastery is located on a ten-hundred-acre site in the picturesque environment of Tulatali village in the ward of Koriya Union Parishad in Kachua Upazila of Chandpur district. Next to this monastery is the Narayan temple on the seventy-second-century land. Every year in the month of Chaitra, a drum festival is held here with the gathering of thousands of people.
This monastery was recently renovated at the initiative of Comilla Museum under the Ministry of Culture of Abdus Chhattar, Village: Naura, Upazila: Shahrashti.
Travel:
An easy way to get to Chandpur is by launching many good launches from Dhaka Sadarghat to Chandpur. If you want to go by bus, Padma Paribahan, Al Arafah Paribahan, Royal Koch, Bilas bus travel from Saidabad.
Kachua can be reached by bus from the district headquarters and CNG / autorickshaw/motorcycle can be reached from Kachua.
Read More: Nagrajar Bari