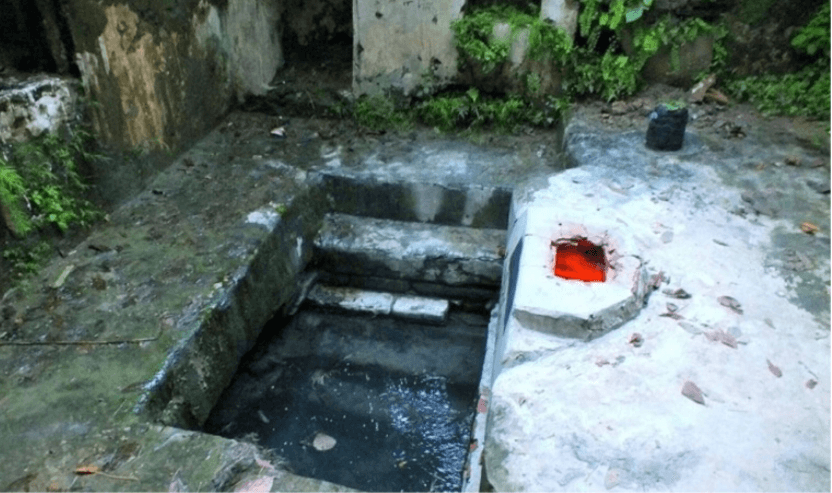 The Barbakund Trail in Chittagong is one of the many natural wonders in Bangladesh. This is the only hot water fountain / hot water natural Khum or hot water well in our country! This hot water fountain is right next to the broken Kalbhairavi temple, which was demolished a few hundred years ago on the Barbakund Trail in Chittagong district. There is always a fire burning on the water of this fountain.
According to science-based opinion, there is always a fire because of methane gas! The place is always full of the heat of the fire. The heat of the fire is so much that you can't even stand there for too long! However, it is not enough to admit that standing there makes you feel creepy. There are several mythological stories about the Kalbhairavi temple and this fountain of hot water.
One of the most notable of these stories is, 'Human sacrifices were once offered in this Kalbhairavi temple or earlier!' How come!
Barbakund Trail The Hot Water Fountain
According to his commentary, 'Shiva and Parvati were husband and wife. One day Parvati's father was insulting Shiva. Parvati, on the other hand, died because she could not bear the matter. After receiving the news, when Shiva sees Parvati in this condition, Shiva gets angry and starts a violent dance with Parvati. At that time the world was almost destroyed by this violent dance of Shiva.
At that time, so that the earth would not be destroyed, Vishnu divided Shiva's body into 51 parts with Vishnu's chakra for the purpose of cooling Shiva. One part of those 51 divided pieces have come to this place of Barbakund in Sitakunda. That is why Sitakunda is considered a sacred place by Hindus. However, there is no specific evidence for this myth. It can also be a popular story.
The Barbakund trail is quite simple and a short trail. However, there is a lot to see! In addition to the hundreds of years old Kalbhairavi temple, there are a few other old broken temples. And if you go a little further from there, the route of Jhiripath. Once you go through this waterway, you will find 2-3 small and big fountains.
The springs have water in the rainy season but remain dry in summer or other times of the year. Two and a half to three hours is enough to see all of this trail. From there it is easy to enter another trail in Chittagong.
Way To Go Barbakund Trail
From where you are staying, you have to go to Barbakund Bazar in Chittagong. You will find the Barbakund market right after Sitakunda. If you come by bus from Dhaka, you can get off at Barbakund Bazaar. However, if you go by train, you have to go to Barbakund in different ways.
If you go from Barbakund Bazar to Chittagong, a paved road will go just to the left. The Kalbhairavi temple can be reached after walking for about fifty minutes along that road. If you go to the market and ask a person, he will show you.
There are two ways to get there. A road is paved and at the end of that paved road is a dirt road You can go by rickshaw along the paved road. However, the dirt road is a little troublesome. Because even with a little rain, the whole road turns into quicksand.
Good to Know
Don't go to unfamiliar places. Because the road to Barbakund is very easy. So you can go by yourself.
The road to Jhiripath starts from the side of the temple.
That place is a place of pilgrimage for Hindus. So try to maintain etiquette.
Visit More Places:
Frequently Asked Question About Barbakund Trail:
Chittagong travel guide
Chittagong places name
Chittagong tour plan
Chittagong park list
Romantic place in Chittagong
Bandarban tourist spot
Places to visit in cox's Bazar
Tourist places in Bangladesh