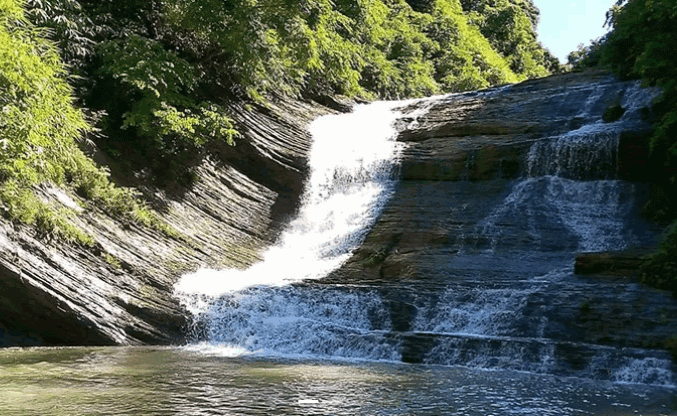 The Komoldoho Jhorna Trail is a fairly unfamiliar trail. This amazing trail has large lotus waterfalls. Upstream of the big Kamaladaha fountain there are again 4-5 large and medium fountains. Upstream, there are fountains on both the left and right sides. In the meanwhile, on the far left, the path becomes divided into two. There are several fountains on both sides, one of which is a huge 3-step fountain (height 120-140 feet). Upstream of the big lotus fountain is very dangerous in the rainy season. So it is better to go at the end of the rainy season.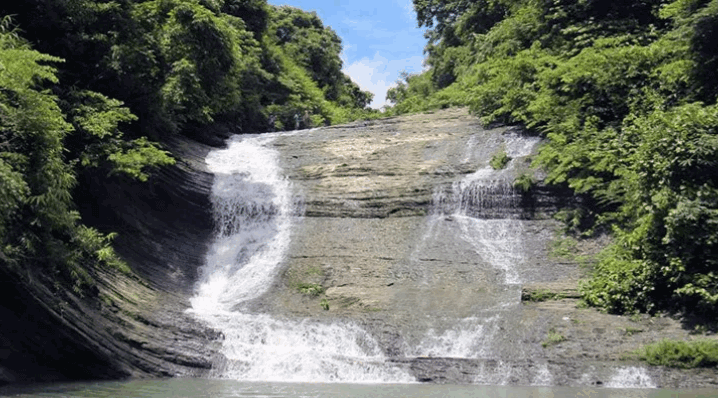 In the north (towards Dhaka) along the highway from Bara Darogar Hat, a brick will be opened first. You have to cross the brick open and take the first dirt road on the right-hand side. If you go some distance along the road and go down to Jhiri and take Jhiri for about 20 minutes, you will see the lotus waterfall in Jhiri. Basically, it's a cascade. This 3 step waterfall can be seen only 1 step from below. If you want to see the other 2 steps, you have to go up the fountain. There are many precautions to be taken to get to the top. Very slippery, if a little careless, there is a fear of death with broken limbs. It will take 1.5 days to see all the upstream waterfalls of the Kamaldaha Trail.
How to get there
From Dhaka, you have to take any bus going to Chittagong (fare is 400-1200 Tk) to get off at Sitakunda's big Darogarhat Bazaar You can also get off the train at Feni or Chittagong. You can go to Sitakunda and Mirsarai by bus from Shubhpur or Alangkar in Chittagong. You can go from Chittagong (Kadamtali Shubhpur station) by choice, the fare is 80 Tk. You can also go by other means by minibus. From the big Darogar Hat to the brick kiln in Laguna. The next road is a 20-25 minute walk to the east. The rest of the way will be after the rhyme.
Where to stay
There is no good residential hotel to stay in in Mirsarai, so you have to stay in Sitakunda. However, there are no good quality residential hotels in Sitakunda. There are a few residential hotels inside the market. Hotel Simon, rent 300-500 Tk. Contact: 01827334082, 01825128767. There are post bungalows of government institutions. Besides, you can stay in Bariarhat. There is a residential hotel called Golden and a boarding residential called Jahed. If you want to have a little better meaning, you can have Bhatiari. There are two residential hotels here. Single room non AC 600 Tk. Two bed AC room 1200 Tk.
Where to eat
There are several food hotels in Sitakunda. The food quality of the Al Amin Hotel is good.
Read More: Chagolkanda Waterfall