Sometimes it's important to know your Own Mobile Number when you are a new user of that operation or sim company. Then you need to Check your Mobile Number for memorizing or recharging money. Even you should know the number to give someone is really important to share for.
The number and operator company depend on the country base system. When you are a user of Bangladeshi Mobile Operator then you need to have your own specific number supported in Bangladesh. It has six different kinds of mobile company which belongs now in this country for network and telecommunication service. They are GrameenPhone, Robi, Airtel, Banglalink, Teletalk, and Citycell.
Only Teletalk is the Government company and other fives are the company based separately. Grameen Phone is the largest mobile company in Bangladesh.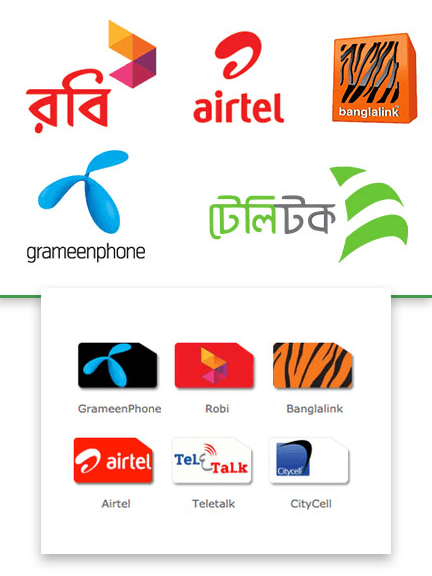 How To Find or Check Mobile Number In Bangladesh
When you have a new sim and need to know the mobile number but sometimes your sim is fully empty for calling then you have to know the number of the sim. That time you can use the USSD code to check your mobile number in any country, especially today I will talk about Bangladeshi Mobile Company.
The finding process is pretty simple to check the mobile number in your handset. If you are an Android user, iPhone, or simple phone user. The process is the same to find the mobile number. Now I'm going to share with you the procedure of it. You just follow the rules and use the USSD code to check it.
Press the USSD code on your mobile phone.

After that, you just click on the call button and wait some moment to get a new message or notification.

Then you will notify with a message or a popup screen with your phone company name and desired mobile number.

Finally, you are done and it's simple!
BD Mobile Number Check With(SMS and USSD code)
Now I'm sharing with you the USSD number which you can use for the system. Here you can use them in dial pad or SMS function.
| | |
| --- | --- |
| Mobile Operator Name | Check Own Mobile Number(USSD) |
Grameen Number Check Process
Let's know how to check Grameen's number with your own phone and sim card using. It's a pretty simple process to find the number with code.
| | |
| --- | --- |
| Grameen Number Check Code (017) | Dial *2# or *111*8* |
Robi Number Check Process
Robi is the 2nd largest telecommunication company in Bangladesh. Let's see how to check Robi Number using code. Following this process, you can find your own Robi number with your own sim card in two minutes.
Robi Number Check Code

(018)

Dial *140*2*4#
How To Check Airtel Number
Airtel is company lead in Bangladesh and India. Both of country has a huge number of users of this company. Airtel provides the air network service. If you wanna know the airtel number check code. Take a look below:
Airtel Number Check Code

(016)

Dial *121*7*3#
Banglalink Number Check Process
In this area, I'm sharing with you how to check the Banglalink number process. You can use the code to check your own Banglalink number.
| | |
| --- | --- |
| Banglalink Number Check Code (019) | Dial *511# |
Teletalk Number Check Process
Teletalks is the only company of Bangladesh Government. This is the most powerful company in Bangladesh for mobile network service. Let's know how to check Teletalk number with USSD Code.
Teletalk Number Check Code

(015)

Dial *551#
Citycell Number Check Process
Citycell is the oldest company in Bangladesh. Let's see how to check your own city cell mobile number with USSD Code easily.
| | |
| --- | --- |
| Citycell (011) | Type MDN & send it to 7678 |
These are the USSD codes to find your own mobile number in a couple of minutes. If you face any problem to find then feel free to knock us via the comment section we will try to help you. It's the simple and easiest way ever to check your sim number.
Frequently Asked Question:
How to check airtel's own number

Robi number check

Banglalink number check

Teletalk balance check code

Airtel number check.
Read More Article: