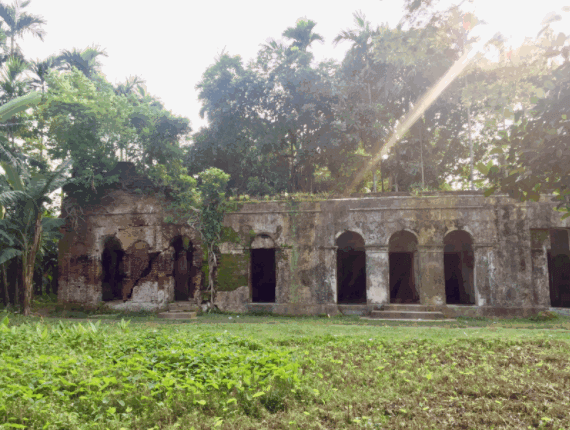 It is very difficult to find people who do not know about Isha Khan or have not heard the name at least once. Because Isha Khan's heroism and history have been mentioned many times in various textbooks. Bir Isha Khan was one of the most powerful zamindars of this country. Although his original home was located at Sonargaon in Narayanganj, he had another base at Jangalbari in Karimganj Upazila of Kishoreganj. It was prevalent at that time as the second capital of the hero Isha Khan. The zamindar house of Isha Khan, a symbol of ancient civilization, still stands as an old dilapidated structure. However, his pomp and nobility are no more today. Only a few memories remain. The splendor of the palace-like building of this famous ruler's zamindar house will not be seen today. The only thing that can be found in some dilapidated buildings, courthouses, ponds, and mosques trying to survive by witnessing the times.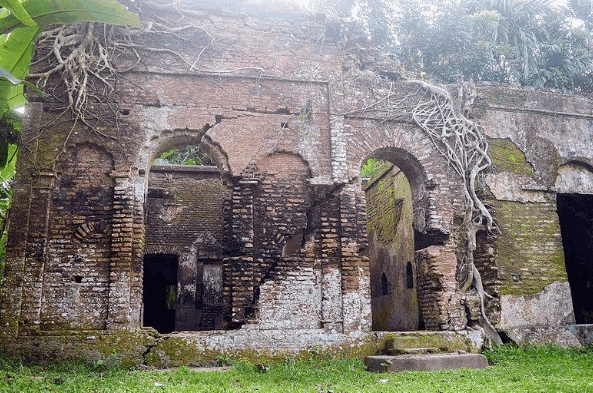 The history of Isha Khan shows that she was born on 18 August 1529. His father's name was Solomon Khan. Who was a descendant of an Afghan leader in the Solomon Mountains region of Afghanistan? Originally during the reign of Nusrat Shah, he settled in Bengal and by his own efforts established a large independent kingdom in the lower part of the greater Dhaka and northeastern part of Mymensingh district. This Jangalbari area is known as the second capital of Barbhui leader Isha Khan. The jungle house in memory of Bir Isha Khan is situated on the banks of the Narsunda river in Karimganj Upazila, 10 km northeast of Kishoreganj's main town. It is better known as 'Jangalbari' as it is a place surrounded by forests. This area is known as the second capital of Barbhuiyan leader Isha Khan.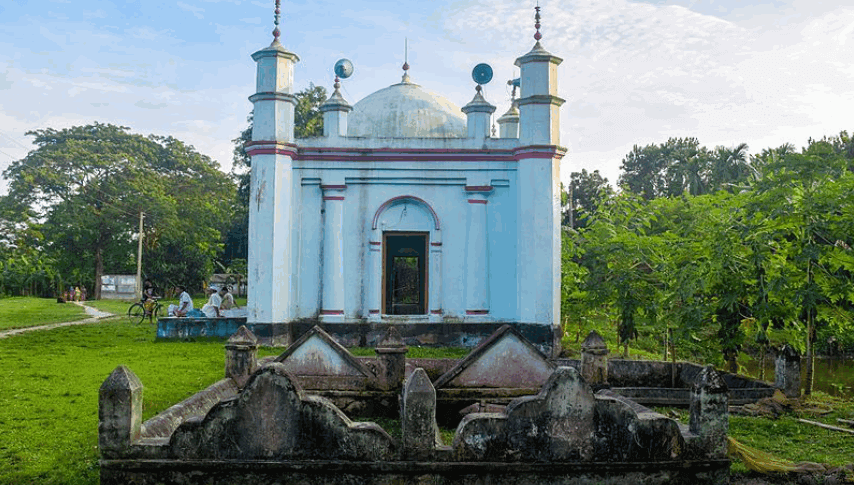 He is also known to have used it as a fortress. This once huge building can be seen today, with only two courtyards divided into long brick walls to the north-south. To the locals, the wall is known as the 'palace wall'. At the southern end, there is another huge archway. In front of the arch is an east-facing one-storey building known as 'Karachi'. To the north is a three-domed mosque. Behind the arch is a one-storey south-facing building called 'Andar Mahal'. The entire brick wall is covered with extraordinary limestone. In front of all this, there is a large pond.
The Mughal tradition has left its mark on every brick and architecture of the mosque. The courthouse was established on 12 June 2005 as the Isha Khan Memorial Museum and Library. The Department of Archeology of Bangladesh has declared the jungle house in memory of Isha Khan as antiquity since 2009. And it is the department that is responsible for preserving this 'jungle house'.
How To Go
You can reach Kishoreganj by bus from Dhaka. Different buses leave from Dhaka's Mohakhali for Kishoreganj. These buses include Jalsinri, Ananya, and Nandail flood transport. The fare on these buses will be around 130 Tk. If you want you can go directly to Goalghat. In that case, let the bus helper know in advance. Besides, if you want to come from Kishoreganj city, you can come to Pakundia by renting CNG or autorickshaw for 30 Tk. Then you have to come to Goalghat by CNG or autorickshaw from Pakundia. The rent will be 25 Tk. You can reach Shah Mahmud Mosque from Goalghat by rickshaw or on foot.
Read More: Historical Pagla Mosque