Historical Pagla Mosque An Old Mosque At Kishoreganj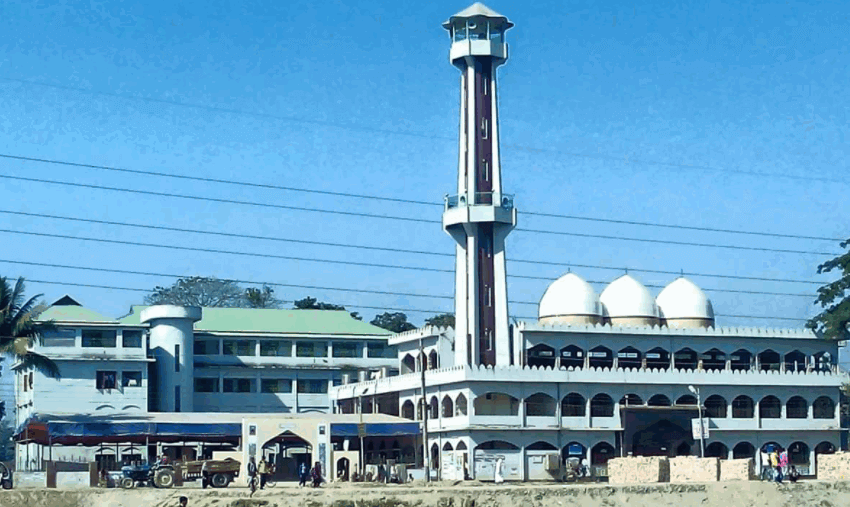 It is difficult to find a person who has not heard the name of Bar Bhuiyan. The name that comes to mind at once about Isha Khan, one of the Bar Bhuiyans, is Kishoreganj, a town rich in Muslim tradition. Rich in ancient and modern architecture, this mosque is known as 'Pagla Mosque', one of the many places of interest in Kishoreganj.
About two and a half years old, this historic Pagla Mosque is located in the Harua area of ​​Kishoreganj district town. The three-storey mosque is located on the west side of the city. Greater Mymensingh and its environs are known as a very sacred religious place not only to the followers of Islam but also to the followers of all religions. The Narsunda River flows past the mosque.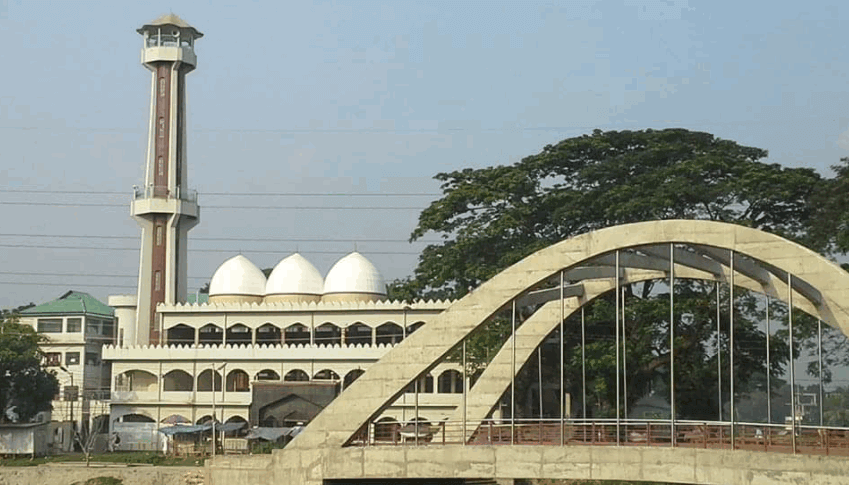 History Of The Pagla Mosque
There are rumors that many years ago a mad spiritual man floated to get a mat in the middle of the Narsunda river and stayed near the present mosque and many devotees gathered around him. After the death of that mad spiritual man, a mosque was built next to his tomb. Which later came to be known as 'Pagla Masjid'.
The Construction Style of Pagla Mosque
This mosque built on the banks of the Narsunda river is one of the examples of modern architecture and construction style. The high minaret of this three-storeyed mosque can be seen from afar. Earlier, the amount of waqfed land of Hibbatnagar Dewanbari was 10 percent. Which has now increased to 3 acres 88 percent.
A Hafezia Madrasa was established next to the mosque in 2002. This mosque, which is equally popular with people of all religions, is visited by countless devotees every day. Perform prayers in a sacred atmosphere in the mosque. The belief of the people is that if someone gives some alms in this mosque with sincere intention, the desire of his mind is fulfilled. Due to that belief, devotees donate a lot to this mosque. As a result, the mosque has been recognized as one of the most lucrative religious institutions in the country. The mosque is now named Pagla Masjid Islamic Complex. Some of the income from the mosques is given to the mosques and orphanages. Some parts are given for the development work of various mosques and in the service sector.
How To Go The Old Mosque At Kishoreganj
To reach this historic mosque of the country, you have to take a bus or train to Kishoreganj. Rickshaws can be added to the Pagla Mosque from anywhere in Kishoreganj city.
Read More:
People Also Want To Know(FAQ):
কিশোরগঞ্জ পাগলা মসজিদ কোথায়
কিশোরগঞ্জ জেলার সব থানার নাম
Nikli kishoreganj
পাগলা মসজিদের ছবি
কিশোরগঞ্জ শহর
মিঠামইন হাওর কিশোরগঞ্জ
kishorganj pagla masjid video