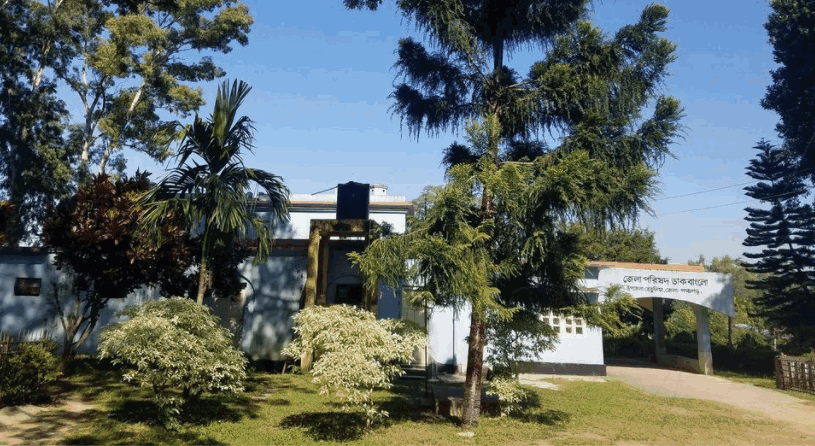 Tetulia Dak Banglaw is a rest house located in Tetulia, Panchagarh, which is famous for its history, heritage, and the extraordinary view of Kanchenjunga from the verandah, roof of the post bungalow. The construction technique of this historic post bungalow is a very Victorian style. It is known that it was built by the king of Cooch Behar. Along with the Tentulia post-bungalow, a picnic corner has been constructed here. From there you can enjoy the beauty of Kanchenjunga in autumn and winter.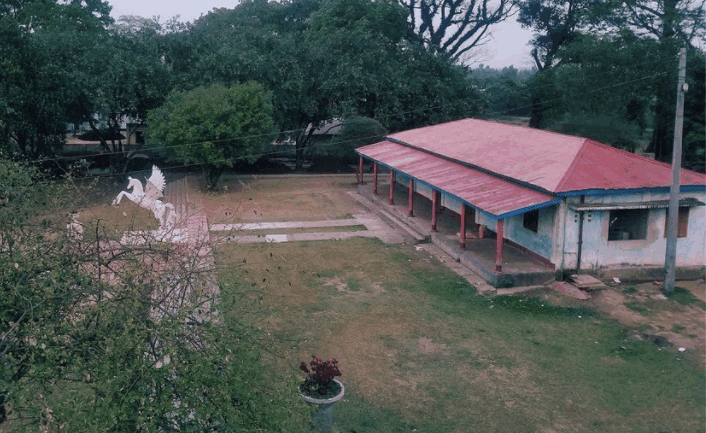 The river Mahananda flows next to the post bungalow. Although there are many viewpoints to visit Kanchenjunga, it is best seen from here. Kanchenjunga is usually best seen from mid-October to mid-November. Although the whole of it depends on the weather and luck. The best time to visit Kanchenjunga is usually after sunrise till 11/12 in the morning. As the light increases, its appearance changes. Kanchenjunga can be seen in several forms. However to get a very close view you have to take binoculars. If you want you can also spend time at the picnic spot set up next to the post bungalow. Moreover, you are bound to be fascinated by the beauty of the river Mahananda.
The Way To Go Tetulia Dakbanglow Panchagarh
If you want to go directly to Panchagarh, you can go to Hanif or Nabil Paribahan. The rent will be between 800 to 1000 Tk. You can go by bus. It is better to rent a car or microbus from Panchagarh city to visit different places here. The reserve car fare for visiting these places for the whole day will be 2000-2500 Tk and the microbus fare will be 2500-3500 Tks. These rental cars will be available at Panchagarh Central Bus Station and Chowrangi intersection of the city.
Leaving Tetulia bus from the Dhakkamara junction next to the Panchagarh bus terminal all day, the fare will be 40 to 50 Tk. If you are lucky, you will see Kanchenjunga on the Asian Highway. Dakbanglo will rent an auto van from Tetulia.
Direct Way From Dhaka to Tetulia
Hanif and Babul Paribahan buses run directly from Dhaka to Tentulia, the fare is 500 Tk. It is better to rent a scooter to go to Tetulia and visit Banglabandha land port, tea garden, or surrounding areas.
If You Want To Go To Panchagarh By Train From Dhaka
If you want to go by train, you can get off at Panchagarh directly from Dhaka's Kamalapur Railway Station by Panchagarh Express, Ekta, or Drutayan Express. 8 to 10 hours on the journey. The rent has been fixed – Shovon 550 Tk, AC chair 1053 (Snigdha), first berth 1942Tk.
The Panchagarh Express train will leave Dhaka at 10:45 pm every day and reach Panchagarh at 08:50 am the next day. The train will leave Panchagarh at 1.15 pm and reach Dhaka at 10.35 pm. This train from Panchagarh to Dhaka will stop only at Parbatipur, Dinajpur, and Thakurgaon stations.

Drutayan Express – Departure from Dhaka at 8:00 pm, reaches Panchagarh around 8.10 am.

Ekta Express – Departs from Dhaka at 10.10 am and reaches Panchagarh around 9 pm.

All the trains were delayed for some time to reach Panchagarh. These trains run every day of the week.
Where to stay At Zila Parishad Dak Bungalow Tetulia
In Tetulia, you have to get permission from the Tentulia Upazila Nirbahi Officer to stay in the post bungalow on the banks of the river Mahananda. The rent for each room with two beds will be 400 Tk. Dakbanglo Caretaker – 01751026225. Permission must be obtained from the District Headquarters or Forest Department at Tetulia to stay in the Forest Department Rest House.
There is also a post bungalow of the district council at Banglabandha land port, permission to stay here has to be taken from Panchagarh. The rent for each room here is 200 Tk. There are also DC Bungalows (0568-60336), Simant Par (08670-149431), Kazi Brothers Residential Hotel to stay in Tetulia. There are several medium-quality hotels to stay in Panchagarh. Some of these are Hotel Mouchak (01720-689075) on Tetulia Road in Panchagarh, Central Guest House on Cinema Hall Road, Simantapar Hotel on the left of the crossroads in Tetulia. The rent will be 300 to 600 Tk. You will get an AC room for one thousand Tk.
Read More:
People Also Search More About:
ডাকবাংলো ভাড়া

তেঁতুলিয়া ডাকবাংলো ভাড়া

তেতুলিয়া আবাসিক হোটেল

ডাক বাংলো কি

পঞ্চগড় ডাকবাংলো

পঞ্চগড় থেকে তেতুলিয়া দূরত্ব

জেলা পরিষদ ডাক বাংলো তেতুলিয়া

তেতুলিয়া উপজেলা