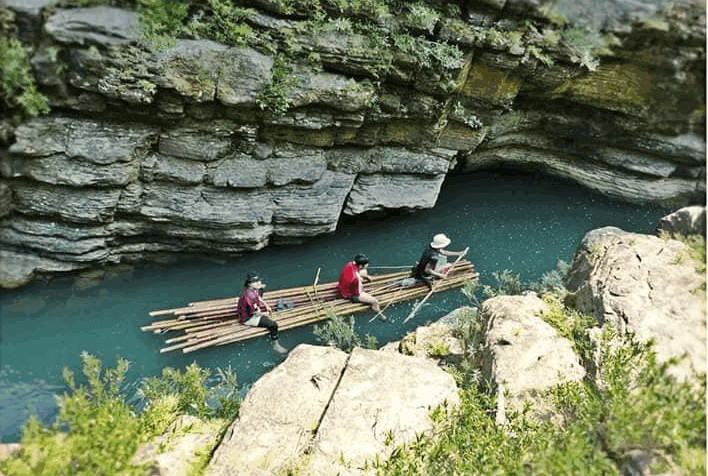 Ascending a little above the Amiyakhum waterfall begins a rocky road lined with many small and large stones. After crossing the road very carefully, you will come across a huge rocky hill with a green, calm, clear stream in between. And starting from here Satvaikhum. You have to go this way by bamboo raft. That means you have to ride a raft to cross this waterway of Satvaikhum. After starting the journey on the raft, it will feel as if you have suddenly entered a rocky fort. Now it's your turn to look with speechless astonished eyes and feel the same – the sky-scraping stone hills on both sides are welcoming you with solemnity.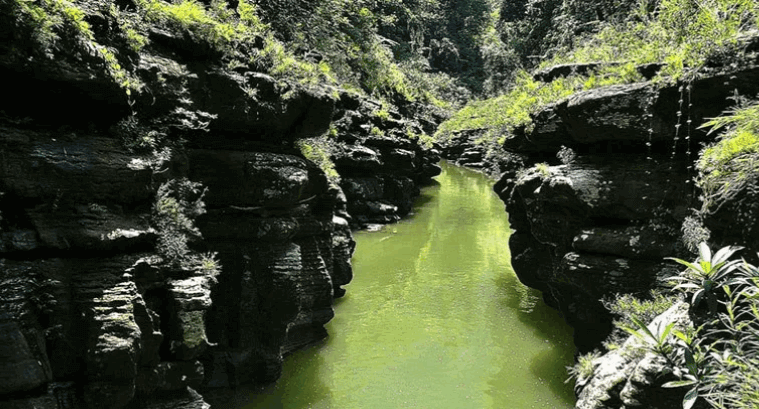 The green forest embraces and welcomes you to their kingdom and the green clear waterways greet you. Although all the metaphors are used to describe the beauty of Satvaikhum, there may be a lack of words to describe its beauty. On the way back from the green forests of Satvaikhum, the waterfalls, and the rocky mountain kingdom, your companion will have a great feeling of a very rough, inaccessible, and terribly thrilling journey. Satvaikhum will take you on a bamboo raft to a narrow stream between two rocky hills. It takes about 50 minutes to get there. You may want to go down to see the green turbulent water here, but it is better not to go down. There is a lot of water depth here.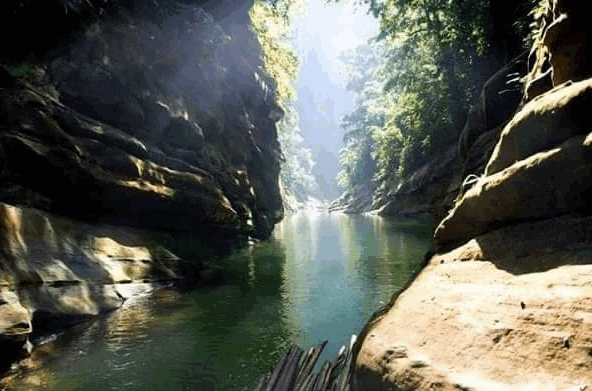 The way to reach Bandarban
Go straight to Thanchi. From there you will stop by boat at Remakri. After that no more cars will go, the body will have to be left on its feet when it is found in the urban air. Nafakhum will fall on the way, you have to go to Jinnapara from there. From there you will walk towards Amiyakhum and Satvaikhum very early the next morning. Take a rope, life jacket and food with you. On the way back you can come back by Padmamukh road. In that case, you can reach Thanchi much earlier by walking for only five hours.
Cost
Amiyakhum, Satvaikhum, and Velakhum will take four days to get around well. The total cost per person to return from Thanchi to Thanchi will be around four and a half thousand to five thousand Tk. This place is very inaccessible so it is better not to carry heavy jeans and trolley bags.
Read More: Adhar Manik