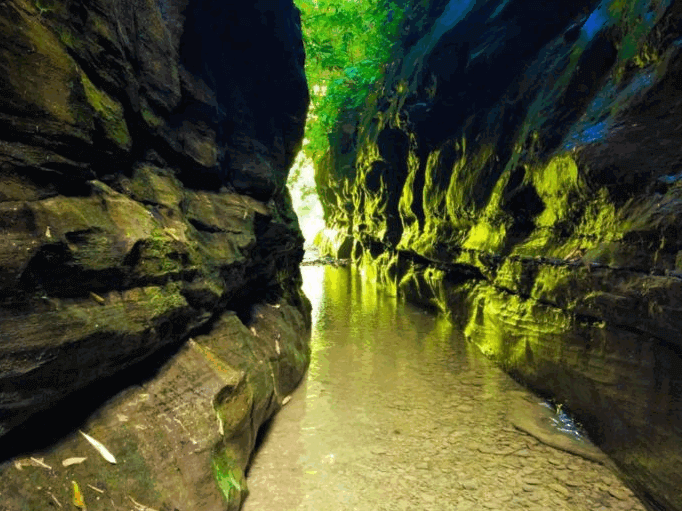 The word Andharmanik is mysterious. You can feel the enormity of this natural beauty when you see it with your own eyes. Its location is after Bara Madak in Thanchi Upazila of Bandarban district. After the big drunkenness, there are no army or BGB camps and they are not allowed to go here for security reasons. The main attraction of Andharamanik is Naresa Jhiri. About 70/80 feet of stone walls on both sides of the Jhiri have gone a long way in parallel. It seems that someone has made it by casting. One strange creation is this underworld. The place is always dark due to the low reach of sunlight. So by Andharamanik we basically mean this place.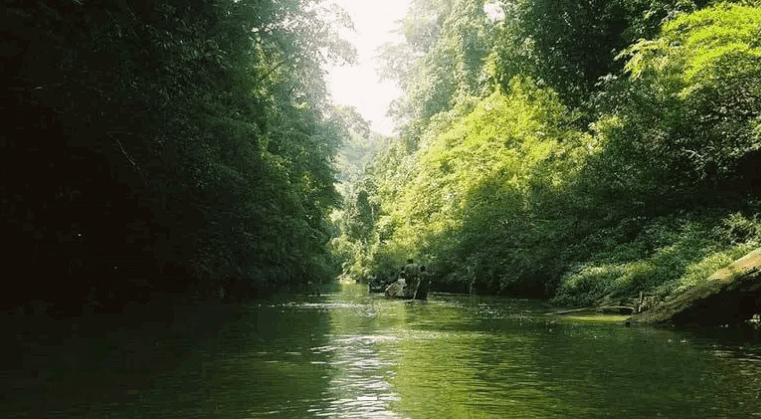 How to get there
First, you have to go to Bandarban from Dhaka. Rent is not AC 720 Tk. AC 650 Tk. Bus fare from Bandarban to Thanchi is Tk. 200 per person. The trawler from Thanchi to Andharamanik will take around Tk 10,000 for reserve. However, going to Andharamanik depends on the permission of the big BGB camp. If you take four days, you will be able to see better.
To go to Andharamanik, first, you have to go to Thanchi Bandarban, thence to Tindu by boat, you have to leave Remkri and go much farther. The place after Remakri is called Bara Madak. Whose local name is 'Murang Wa'. There is also a neighborhood called 'Murang Wa'. The distance of the neighborhood from Baramadak by the river is eight kilometers. After that, the dark world of mysterious beauty begins. The walls of the hills on both sides of this long river have come down to the deepest part of the water. Very little sunlight reaches through the high trees of the mountains. So the name of this place is Andharamanik which has gone up to Likri. Numerous fountains flow through the crevices of the mountain. From Likri to near the Myanmar border.
Where to eat
Remakri will get food. Small wine and big wine should be cooked and eaten by themselves.
Where to stay
There are a few guest houses in Remakri. Small wines and large wines can be kept in tribal houses.
Read More: Tinam Jharna