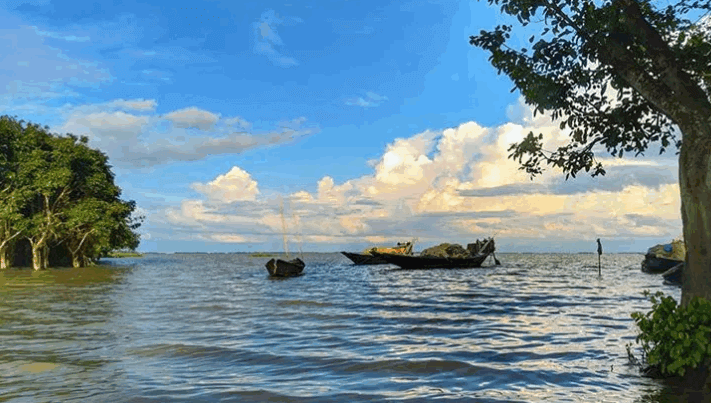 Dingapota Haor is one of the largest haors in the country located in the Netrokona district. During the monsoon season, Dingapota Haor attracts the attention of tourists with its waves and golden and green paddy fields on both sides. In the dry season where there is a green horizon, in the rainy season there is a thick stream of water in each haor. Each haor is as beautiful as it is eye-catching. If you want, you can visit Dingapota Haor one day and Tanguar Haor the next day. In that case, you can come back to Mohanganj and rent a trawler from Pathar Ghat and go directly to Tanguar Haor. Then it will be easy to return to Dhaka from Sunamganj.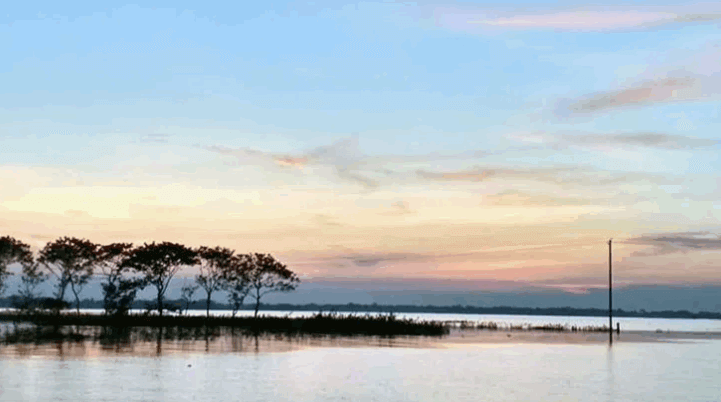 Way To Get There
Getting there There are no direct buses from Dhaka to Mohanganj in Netrokona, but train communication is quite good and comfortable. From Dhaka, at 11.50 pm you can take the Haor Express intercity train from Kamalapur directly to Mohanganj. Arrive in the morning. After breakfast at the station, drive to Tetulia Ghat by auto / Laguna or rent a bike. Then travel to Haor by trawler from there.
Accommodation / Eating
Hotel Haor in Mohanganj is the best now. Moreover, Panna Guest House and Hotel Shapla are also safe places to stay. Anand Hotel next to Mohanganj JB Market is good for eating. If you want to have lunch at Howrah, tell the trawler crews that they can arrange cooking.
The estimated cost
The train from Dhaka to Mohanganj is 220 Tk. Auto / Laguna fare from Mohanganj is 30 rupees per person and all-day trawler travel is 800 to 3000 Tk depending on the size of the trawler. Hotel stay 100-1,000 Tk.
Read More: Shusong Durgapur