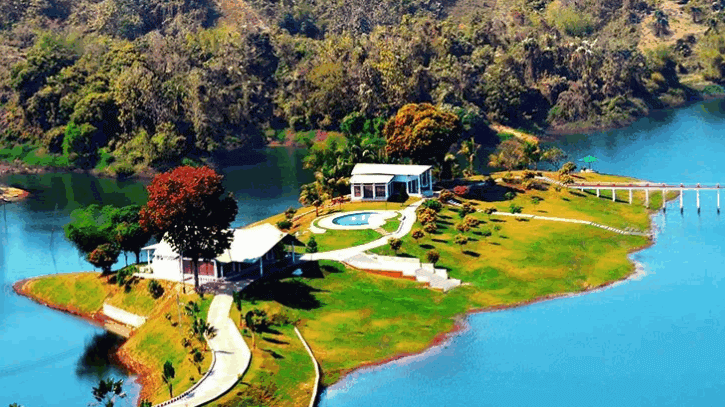 The Aronnok Holiday Resort, located near Kaptai Lake in the cantonment area of ​​Rangamati town, is built in a beautiful natural environment surrounded by beautiful shades. The resort is being run entirely by the Bangladesh Army. Surrounded by the beautiful Kaptai Lake, the cozy atmosphere of this resort will fascinate you. The main attraction of this mind-blowing resort is its environment and paddle boating in the blue waters of Kaptai Lake.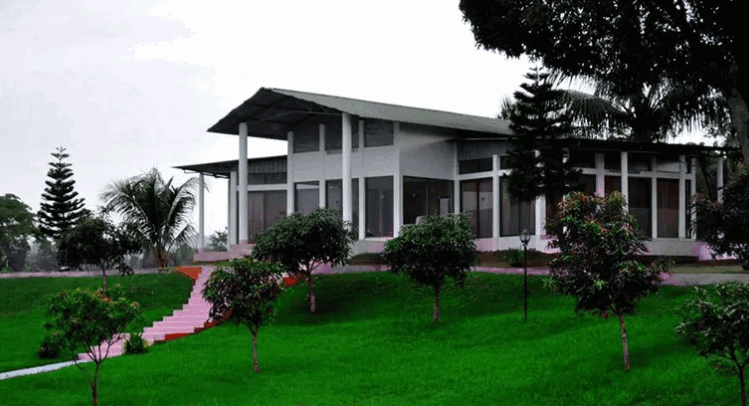 This resort is for visiting with the whole family any day. You will have a great time in the wonderful natural environment of Kaptai Lake. And if it is a full moon night, then there is no question. As beautiful as it is during the day, so is its night environment. As the resort is under the control of the army, there is no problem with security. Lakeview has swimming pool facilities, boat rides. Its great construction style will catch your eye effortlessly. There are a variety of sport rides at Aranyak Resort for the little ones. Not only this, with the help of fire you can do welding at the forest resort.
Entrance Fee Of Aronnok Holiday Resort
The resort is totally a green beauty of nature. Also, it has all kinds of facilities for passing time in traveling. The entrance fee of the Aranyak Resort is only 50 Tk.
If you want to pass your night with your family or team then you can book the cottage villa. Here you can make a family party, BBQ party, and get-togethers with your friends.
It's a beautiful place like the island of Rangamati. On the sky, it looks like a haven of beauty. At the same time, you enjoy nature, water, fresh air, and a green environment.
The cottage is always costly for low-budget travelers but this resort is an exception compared with others. You can book it at a reasonable price. Wanna more about the cottage the feel free to call them using the number below I shared.
Contact Of The Resort Authority For Booking:
Phone: 0179312021
The Way To Go At Rabar Bagan
There are numerous AC and non-AC buses going to Rangamati at Fakirapul Junction and Saidabad in Dhaka. These buses usually leave for Rangamati between 8 am and 9 am and between 8.30 pm and 11 pm. Among them are Hanif, Shyamoli, S Alam, Unique, Saudia, etc.
The fare of these buses will be between 800-900 Tk. Rangamati city has to be hit by these buses. From there you will have to reach Aranyak Resort. You have to go down to Rangamati Cantonment 10 to 15 minutes before entering Rangamati Town from Chittagong. Basically, you have to go through the cantonment. It will take 10 to 15 minutes to reach the resort on foot from Main Road. If you don't want to walk, you can get a CNG auto if you wait.
Read More: