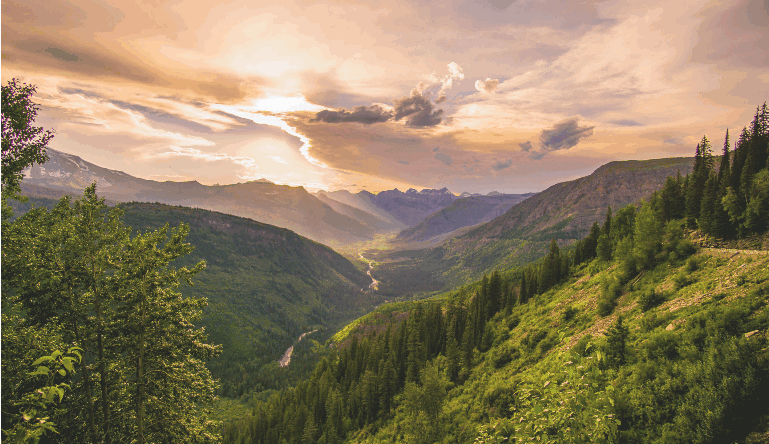 Keokradong is the fifth highest mountain in Bangladesh. Its height is 3162 feet. It is located in Ruma Upazila of Bandarban, Bangladesh. At one time it was the highest mountain in Bangladesh. Although modern research has proven this information wrong. At present, the highest peak in Bangladesh is Sakahafong or Madak Tung. From a distance, the summit of Keokradong seems smoky. Covered in white clouds. It is the responsibility to stand in a hurry. Rain-wind-clouds occupy the vicinity of the peak from time to time.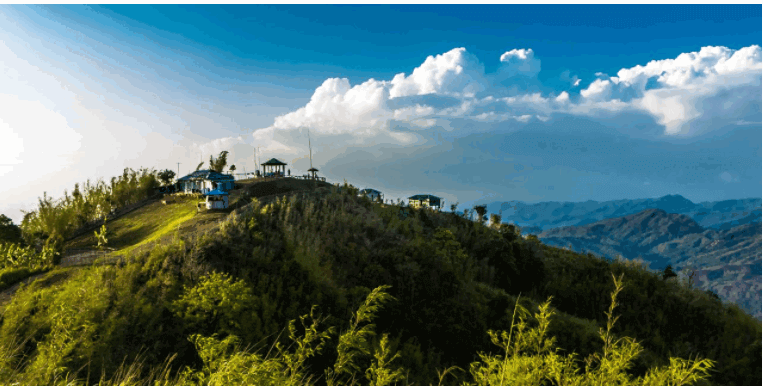 How to get there
If you want to go to Keokradong, you have to go to Bandarban first. Vehicles of several transport companies leave for Bandarban every day from different parts of Dhaka. You can go to Bandarban by taking any one of the buses like Shyamli, Hanif, Unique, S Alam, Dolphin. These buses leave from Kalabagan, Sayedabad, or Fakirapul for Bandarban at 10 pm or 11:30 pm. Non-AC bus fare is 550 Tk per person. AC 950 Tk.
You can go to Bandarban from Chittagong. Pubali and Purbani Paribahan buses run from Baddarhat to Bandarban. These buses are rented at Tk 220 per person. Bus stand to Ruma Bazar from Bandarban city with 15 Tk auto rental. The first bus leaves at 8 am. Try to catch the first bus. Rent 110 Tk. It will take 2.5 to 3 hours. Ruma will go down to the market and complete all the necessary paperwork at the army camp with the guide. At the end of the army camp, you have to take a Land Cruiser jeep/moon car to Bagalek. The land cruiser has a capacity of 7/8 people. Rent 1600 Tk. Moon car rental 2000 Tk, 14/15 people can go. Bagale has to start the journey to Keokradong by submitting papers to the army camp. Take saline, dry food, water. About 8/9 km hike and an elevation difference of Keokradong from Bagalek is about 2000 feet. Depending on the walk, it will take around 4 hours to reach Keokradong.
Where to stay at Boga Lake
Rest House Reservation – You can contact this number (Laram Bom-0155236551). However, due to lack of network, most of the time it is not possible to connect to the number. A state-of-the-art rest house of the Hill Development Board is under construction here. In a few days, tourists may have the opportunity to spend the night there. The guide will also fix the cottage for you. The rent is 120-150 Tk per person. There are different cottages, one storey and two storey. However, Siam Didi's cottage has a good name. And if you want to spend the night in Keokkradong, you will find a restaurant before you get to the top of Keokkradong. Rent 300 Tk per person.
Where to eat
You can eat in the cottage where you live. Or if you ask the guide to arrange the chicken, you can cook it yourself. They do not have 100-120 Tk per person for food. In addition to Bagalek, you can have lunch at Keokradong. The standard of food is the same as Bagalek. You will also find some food stalls on the way from Bagalek to Keokradong where you will also find some food shops like tea, banana, bread, and mountain fruit papaya, you can eat oranges. It is almost afternoon to reach Darjeeling neighborhood at the foot of Keokradong where you can have lunch at Irene Didi's Hotel. You will find great cooking and hospitality. Tell the guide in advance what to eat, the guide will talk to the sister and fix everything.
Guide And Chander Gari
Babul – 01552432937
Prakash – 01887659360
Ranjan – 01827713975
Taposh Barua – 01884756482
Mithun – 01872383168
Panoam Bom – 01638833158
Ashis Barua – 01858358704/01553647062
Chander Gari Driver Polash – 01820400446
Some useful information
There are some hotels to stay in in Ruma Bazaar, but you should leave Bagalek within the day, you must reach Ruma Bazaar by 4 pm, after 4 pm the army will not allow any new moon carriage to leave for Baga Lake. It takes 4 hours by car from Ruma Bazar to Boga Lake. As a rule, if you want to go somewhere in the mountains from Ruma Bazaar, you have to take a guide.
There is a guide association in the market and you can get a guide only if you go to them. You have to go to the army camp with the guide and register your name, address, phone number, etc. as per the rules. If you go to a large group, you can prepare a list in advance on a piece of paper with everyone's name, address, occupation, phone number, and home contact number.
The cost to go from Bandarban to Ruma Upazila Sadar will be 110 / – per person or 2200-2500 / – if rented a whole jeep and 80-100 / – per person to go from Ruma to Bagalek or 2200-2500 / – if rented a whole jeep.
In winter you can drive to Keokdang but in the rainy season, you have to walk. Keokdang, one of the highest mountain peaks in the country, is still at the top of the tourist attraction for some of its exceptional features: easy climbing (3-4 hours easy walk from Bagalek to reach the top).
Most of the country's peaks can be seen from the summit of Keokradong.
Administration permission, spacious space, cottage food, and lodging facilities.
Losing yourself in a cloud fair very early in the morning and finding yourself in a different way.
Read More: Moudok Mual Hill