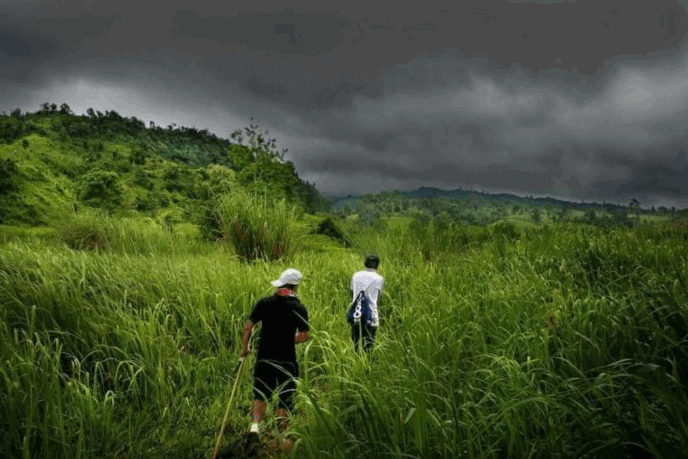 Dumlong is a mountain peak in Bangladesh. Dumlong Hill is privately claimed to be the second-highest mountain in Bangladesh. Although Jatlang or Madak Mual is the second-highest mountain in Bangladesh in GPS reading. Dumlong is located in Bilaichhari Upazila of the Rangamati district in southeastern Bangladesh. The height of this mountain is 3,314 feet.
It is the highest mountain in the Rangamati district and one of the 3 mountains in the country with a height of more than 1000 meters. GPS Reading – 3315 feet.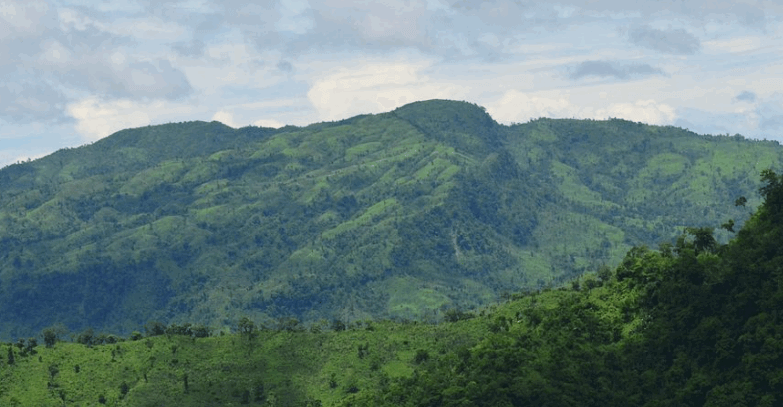 Google Earth shows it as the second-highest peak in the country. As the highest peak of Rentlang, it was once called Rentlang. The locals call this peak of Rentlang Dumlong.
Dumlong is basically a small hilly river, which joins the Raikhan River a few kilometers north of the hill. The peak is also called Dumlong as the source of this stream. Dumlong has three peaks – the northern peak, the western peak, and the original peak.
How To Go There Dumlong Hill
Dumlong is in Bilaichhari of Rangamati district but communication with the people here is with Ruma Bazar of Bandarban district because it takes a long time to go to Bilaichhari, and it takes only one day to go to Ruma. From Bandarban to Ruma Bazar Boga Lake, Pukur Para / Prangjong Para. From there you can come back to Dumlong in one day.
Accommodation Of Dumlong Peak
Boga Lake Rest House Reservation – You can contact this number (Laram Bom – 0155236551). However, due to lack of network, most of the time can not be connected to the number. A state-of-the-art rest house of the Hill Development Board is under construction here. In a few days, tourists may have the opportunity to spend the night there.
More Visiting Places:
Frequently Asked Question:
Chimbuk hill wikipedia
Hilly areas of bangladesh
Highest mountain in bangladesh
Konglak hill height
Tajingdong height
Keokradong height in feet
Kristong hill
Rangamati tourist spot name
Rangamati tourist spot bangla
Rangamati tourist spot pic
Bandarban tourist spot list
Rangamati tour plan
Kaptai tourist place list
Ragamati tour package
Rangamati paragraph