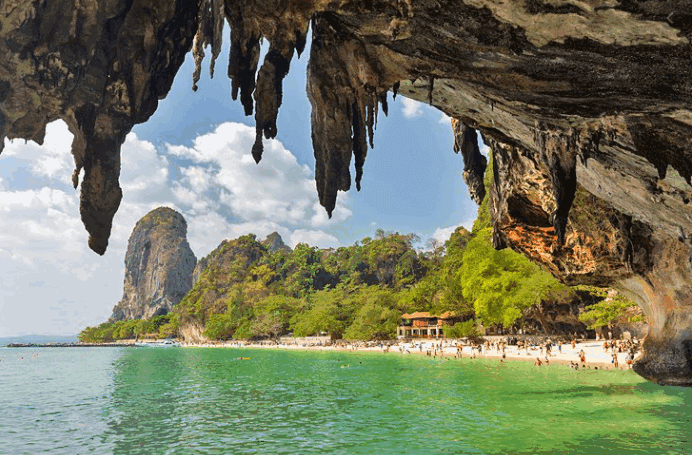 One of the main attractions of Krabi is eco-tourism, various beaches in the area, and various islands in the area. Among them is the introduction to the world-pleasing appearance of Phi Phi Island. The natural beauty of the sea and various islands can be enjoyed in Krabi. Adventure speedboat experience in the Andaman Sea, assorted fruit juices. The experience of paddle boating can also be enjoyed at Krabi Lake. When you are floating on Krabi Lake in a small paddle boat when the cool breeze touches you, you can see the wild animals coming out of the lake in search of food, shouting and the boat is moving at a very slow speed. The evening will also see Krabi's colorful performances of traditional dances and songs at 'Paka Art Lane'.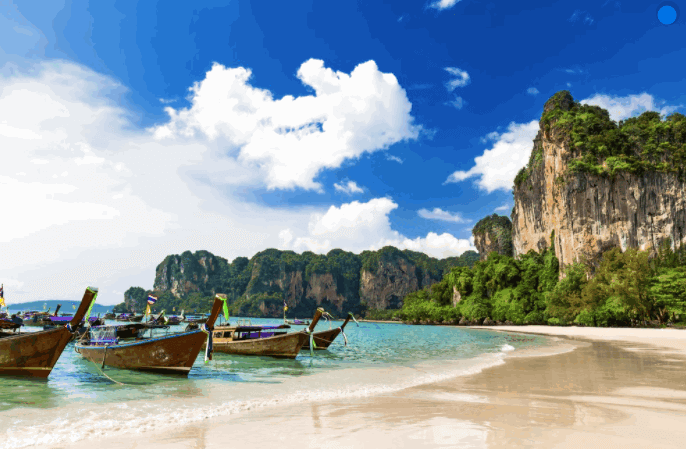 Andaman Cultural Center of Krabi Municipality. There is an exhibition of paintings by local and international painters. Tourists of different religions from different countries come to visit Krabi. Restrictions on food for people of different religions are also important in the restaurant to encourage tourists to come here. Many eat beef and sit on one side of the restaurant for them. Again, no one eats it for religious reasons. They can sit somewhere else in the restaurant if they want.
When to visit Krabi
The best time to travel is from October to May. Krabi has the opportunity to fully enjoy the environment during this time. Tourists mostly travel to Krabi during this time.
Where to eat
You can easily find your favorite food in different restaurants in Krabi. Stomach worship can be done by sitting in the beachside restaurant during the trip.
How to get there
You can reach Suvarnabhumi International Airport in Bangkok, the capital of Thailand, in two and a half hours by air from Bangladesh. Krabi can then be reached an hour earlier on one of the domestic flights of the aircraft.
Where to stay
In Krabi, budget hotels include – Andaman Legacy Guest House (rent Tk. 1100), Riverside Hotel (rent Tk 1200), The Andaman Sunflower Resort and Spa (rent Tk. 1200), etc. You can also find out about your favorite hotel from here if you want.
Read More: Phu Thap Boek