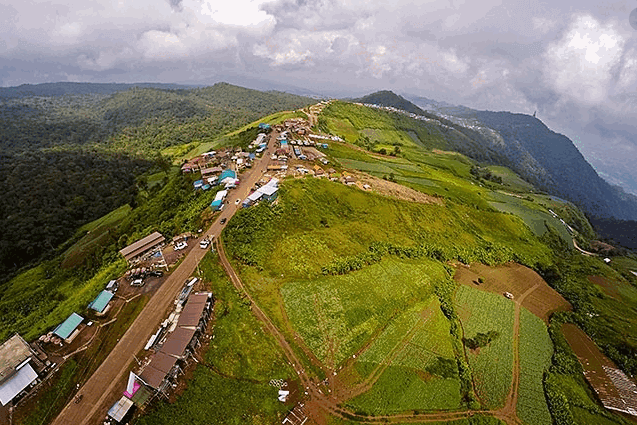 The main attraction of Lom Kao District in the province of Fechaben in Thailand is Fu Thap Boek which is considered to be the highest point in the Fechaben Mountains. It is 18 meters above sea level. It is a hilly area and cold weather is felt here all the year-round due to its high altitude. During the summer, the temperature here is around 20 degrees Celsius. Despite being 400 kilometers away from the Thai capital Bangkok, Fu Thap Boek is a popular holiday destination for tourists. Thousands of tourists flock here to watch the first sunrise in the morning. In the morning there is a lot of fog and clouds all over the hill. In addition, the Hmong Hill Tribes cultivate cabbage in the hills, which adds to the beauty of the place. In addition to the beauty of the mountain valley, the zoom cultivation of the barrier copy, there is a beautiful temple to see here.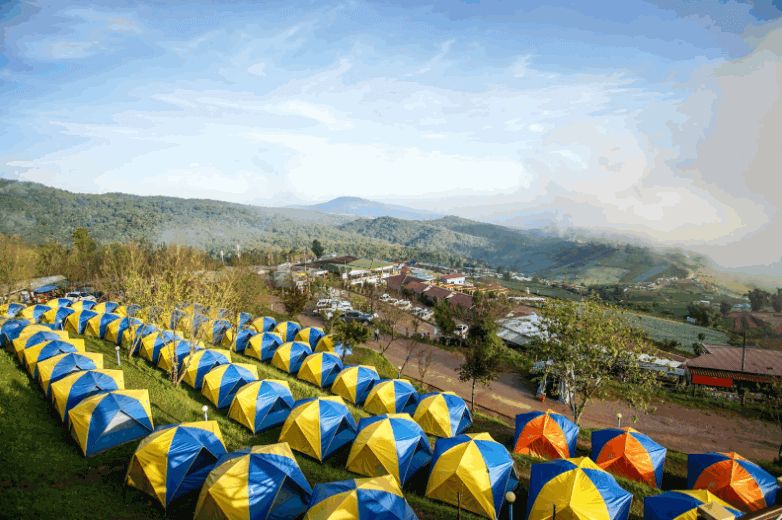 If you want to see the sunrise in the morning in the sea of ​​clouds, it would be better for you to stay there at night because you have to get up very early in the morning when the temperature is around 14 degrees which is further reduced in winter. So keep in some warm clothes.
When to go
Winter stays here from December to January and the hill is then covered with cherry blossoms. Due to which this time is considered as the most suitable time for travel. Besides, Phu Thap Boek is always cloudy in the morning and evening during the rainy season. Due to which Meghbilasidera Anagona stays at this time. October will be the best time to see the sea of ​​clouds.
How to get from Bangkok
You can fly from Bangkok by plane or bus. If you go by plane it will take about 55 minutes and if you go by bus it will take about 5:30 hours. You have to rent a jeep from the Phetchabun bus stand to Fu Thap Boek, in this case, it will cost like 3000 baht if you go to the reserve, you can also go by the shared way if you want.
Where to stay
If you want to see the beauty of the morning, you have to stay at Fu Thap Boek at night, and for this, there are many resorts here as well as some government tents. If you want to stay at the resort, you have to pay 400-800 Thai baht and stay in the tent for 300-600 Thai baht. In addition, if you want to stay in the cottages, you have to count 2000-3000 baht, which will be cheaper if you go as a group.
Where To Eat
There are many restaurants to eat at Fu Thap Boek where Thai, Chinese, Western all kinds of food can be found.
Read More: Koh Hong