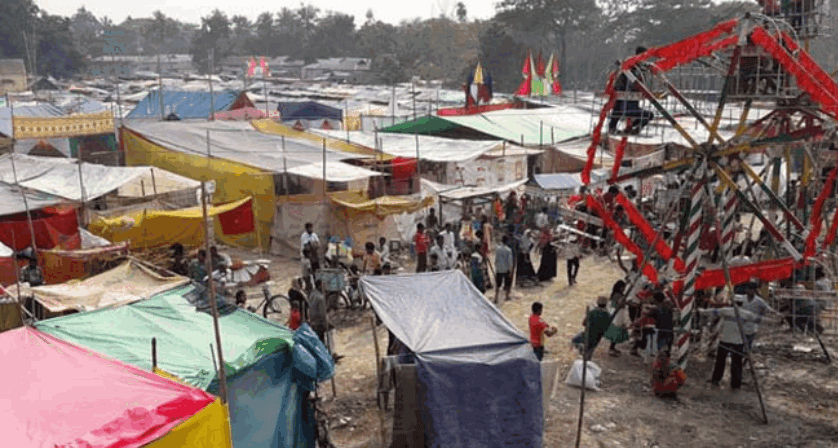 This is our motherland, the land of thirteen festivals in twelve months full of dance-songs, festivals, and joy. At all times of the year, there is a festival going on somewhere. These rural folk festivals embody our heritage, reflecting our roots. With the touch of modernity in many places, the tide has turned in this festival, the folk culture and the colors of the festival have been lost.
Kurikhai Mela At Kishorganj
However, in some places these traditional festivals are still in vogue, among them we will be introduced to an ancient folk festival today. Kishoreganj, Haor Baor, and Nadinala Bidhaut is a districts, a fair has been held in Katiadi of this Kishoreganj for about four hundred years, its name is Kurikhai Mela. The fair starts on the last Monday of the month of Magh every year. It is the largest rural fair in and around Kishoreganj.
কুড়িখাই মেলা, কটিয়াদি, কিশোরগঞ্জ
The history of this fair is very ancient. Hazrat Shah Shamsuddin Bukhari (R) was one of the traveling companions of Hazrat Shahjalal (R) who was the head of 360 Auliya, Who started preaching Islam in the year 1225 in the Kurikhai area of Mumurdia union of Katiadi Upazila of Kishoreganj with three companions. He was the first preacher of Islam in the region and one of the twelve Auliyas.
The fair was started by his fans after his death. Every year on the last week of the month of Magh, this traditional fair is held around the tomb of this great sage. Originally, Hazrat Shah Shamsuddin Bukhari's Urs Sharif was held on Monday night through Zikir-Azgar and Milad Mahfil and then during the day, this huge Kurikhai Mela was spread over an area of ​​about one and a half kilometers.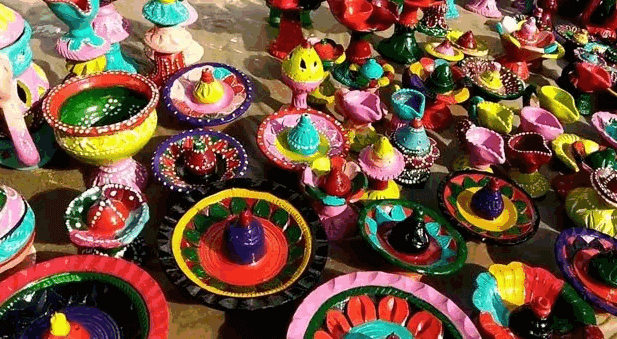 In this fair, you will find a variety of wooden items, various toys for children, among the food, there will be a huge variety of dishes including traditional pithapuli, sweets, mundane-Manda, Sandesh, murimurki, Binni Khai, chalvaja. Apart from selling various products, the fair also has a huge entertainment program, circus, death well, badranach, puppet show, merry-go-round, jatrapala, etc.
Various entertainment events and the influx of people from far and wide have made this fair one of the tourist attractions of the area.
The main attraction of Kurikhai Mela is its fish market. Many people come to this fair from far and wide just to see this fish market. In this market, huge fish markets of more than four hundred species including Boal, Chital, Ayr, Rui, Katla, Silver Carp, Pangash, Bagha Ayr, etc. are held.
A few weeks ago, fishmongers collected these fish from haors and rivers in Kishoreganj, Netrokona, Sunamganj, and other areas and brought them for sale at the fair. These huge fish are sold for thousands to millions of Tk.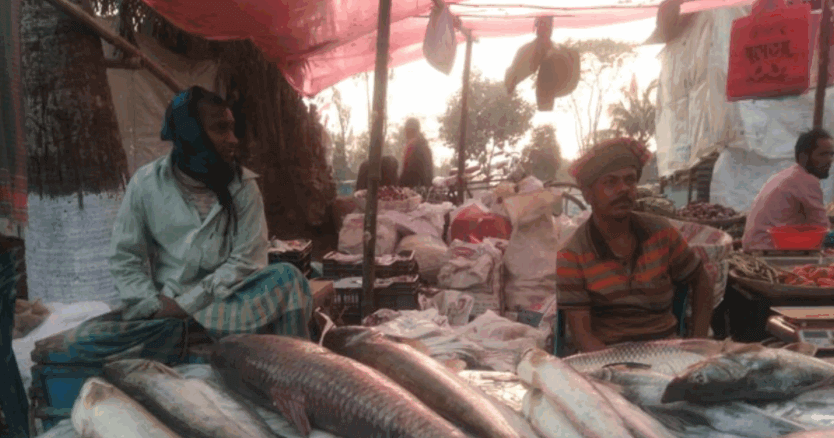 The locals believe that eating boiled fish at Kurikhai Mela can get rid of the Saturn phase for that year. In-laws and guests are invited to the center of this fair in this area. The competition is on who among the sons-in-law could buy the big fish. Wealthy people from different parts of the country also collected huge fish from this fair.
The last two days of this seven-day fair are followed by another interesting festival called 'Boo Mela'. The last two days are reserved for housewives only. Women of different ages come to the two-day fair to buy a sari, bangles, Alta, jewelry, and household items. Over the years, the fair has served as the bearer and carrier of the folk culture of the people of the region.
Not only culture, but this fair is also a means of life and livelihood for many. What a festive touch all around during this fair, it feels like colors, melodies of joy floating in the air. People who work all year round should get back the form, juice, smell, and vibration of life. You too can come back from Kurikhai Mela to witness this festival of love and affection. You can paint a few moments of life in the colors of the festival, I can promise not to feel bad.
When And How to Go At Kishorganj Fair
Kurikhai Mela is held every year from the last Monday of Bengali Magh month, this fair usually starts in the first week of English month of February. This year the fair starts on the 10th of February. Although this fair is going on for a week, the fair is busy for the first 3/4 days.
If you want to go to this fair, you have to go to Katiadi in Kishoreganj from any part of the country first. From Dhaka's Golapbagh, Sayedabad and Mohakhali, BRTC, Ananya, Ananya Classic, Jalsiri, Jatayat etc. AC / Non AC buses leave for Kishoreganj. The fare from Dhaka to Kishoreganj is 150 to 250 Tk. It will take two and a half to 3 hours.
You have to get on the bus going to Kishoreganj and get off at Katiadi. From Katiadi you can go to Kurikhai Mela by autorickshaw or CNG. Also, if you want to come by train, you have to get on the train from Dhaka to Kishoreganj and get off at Manikkhali station in Kishoreganj. From there you can go to this fair on CNG with a fare of 30-35 rupees per person.
Read More: