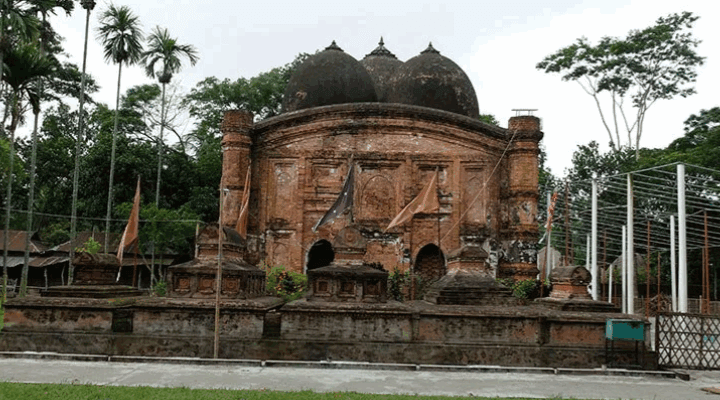 Kutub Shah Jame Mosque is an archeological site located in Ashtagram Upazila of Kishoreganj district and an ancient mosque in Bangladesh. The mosque is believed to have been built during the Sultanate period. Since no inscriptions were found on the Qutub Mosque at the time of its discovery, little is known about the exact date of its construction. However, considering the architectural style and other aspects, archaeologists believe that it was built during the Sultanate period in the 16th century. There is a tomb next to the mosque which is thought to be that of Qutb Shah. The mosque is named after him as Qutub Mosque or Qutub Shah Mosque. In 1909, the then Department of Archeology registered it as preserved.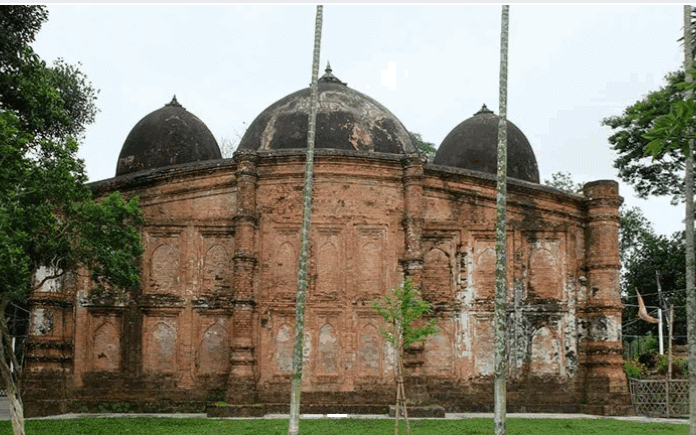 The four corners of the four-cornered Qutub Mosque have four towers which are octagonal in shape. It is long on the north-south and wide on the east-west. There are 4 minarets on the octagonal tower. The mosque also has a total of 5 domes. Except for the west wall, there are 5 entrances in all the three walls, of which 3 are in the east. There are various designs on the outer walls of the Qutub Mosque. The roof cornice of this sultanate mosque is curved. It is considered to be the oldest surviving sultanate mosque in the then Mymensingh region.
How to get there
It is best to go by train. Leaving Egarasindu Prabhati (closed on Wednesday) at 8 am every day for Kishoreganj. Get up and go down to Kuliyarchar. Rent 120 Tk. Besides, you can also go to Kuliyarchar by BRTC bus from Gulistan Fulbaria. Rent 200 Tk. Those who want to become Bhairab will go down to Bhairab and go to Kuliyarchar by CNG. The rent will be 40 Tk per person.
Got down from Kuliyarchar and took a rickshaw to the launch ghat. From here the launch leaves Ashtagram every day at 8 am, 8 am, 9 am, 11 am till 3 am, the fare is 100 Tk. It will take 3 and a half hours. You can come to Bajitpur when you come. You will get the BRTC AC bus all day. Rent 160 Tk.
Where to stay
The first and foremost place to stay in the Zilla Parishad Dak Bungalow. Rent 300-1500 Tk (depending on the room). The caretaker will contact Ranjan Bhai before booking. He will also arrange the cooking. Her phone number: 0171-0291225 / 01914-985379 Besides, there are two standard hotels in the market, the rent is 100-200 Tk. Or you can camp in your own tents.
Read More: Sheikh Mahmud Shah Mosque