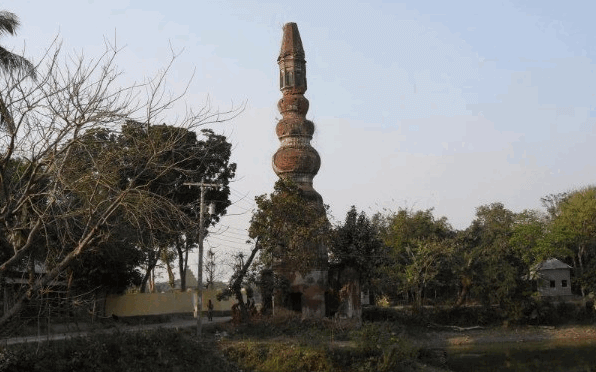 Manikganj is an evergreen district surrounded by lush green crops and shade of trees. This district of natural beauty is rich in history, heritage, and culture. This district is full of blessings of Padma, Kaliganga, Jamuna, Dhaleshwari, and Ichhamati rivers. Although it got the status of district town in 1984, the Manikganj subdivision was established in 1845. Before it was established as a district, it included Faridpur and Dhaka districts. This district also has its own participation in the liberation war of Bangladesh. This historical district is rich in various archeological and historical sites. One such archeological site is the Matta Moth.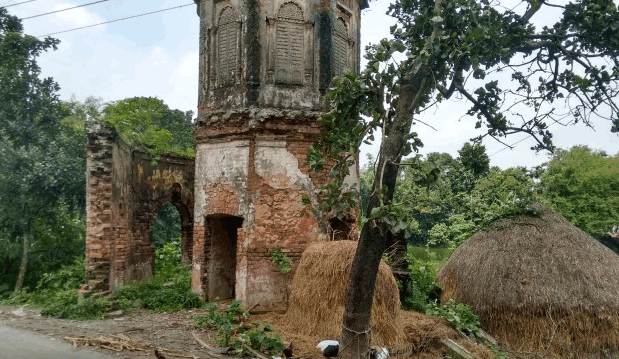 Matta Math is located in Matta village about one and a half-mile east of Manikganj district headquarters. This intoxicated monastery is one of the historical monuments of the district. The monastery is said to have been built about two and a half years ago. At that time an oppressive zamindar named Hemsen ruled here. The tyrant Hemsen built the monastery at the funeral of his own father. It is said that he brought craftsmen from Iran to build the monastery. The monastery is about 200 feet high. Matta Math is located on 15 percent of the land on the banks of the local Nital Dighi. The architectural style of the monastery attracts many people. As a result, some American tourists once expressed interest in renovating the monastery in 1965. But that is no longer possible in the face of local Hindus.
Apart from the Matta Math, the village of Matta also has historical significance. The village has a history of several powerful zamindars like Ramakrishna Sen and his son Prasanna Kumar Sen. The contribution of the Gupta family of this village is also found in the history of the antiquities in Manikganj. There is also talk of their contribution to the field of herbal medicine.
Heritage and other places of interest:
Apart from natural and archeological sites, this district is also quite advanced in terms of tradition. In this one district alone 54 fairs are held every year. Carrying rural culture and tradition, these fairs include 'Bahadia Baishakhi Mela, (Bahadia)', Joymantap Modhor Mela, (Joymantap) Bahadia Bazar 'Majhi Barir Mela' (Diabari), 'Zinda Shah Mela'- (Jhitka),' Belal / Billal Paglar Mela'- (Harganj)
'Rauth Jatra Mela'- (Katigram),' Poush Mela '- (Atigram),' Bathaimuri Mela'- (Bathaimuri), 'Baher Pagal Mela'- (Bangala),' Baher Paglar Mela'- (Mahadevpur), 'Sadhur Mela'- (South Jamsha), 'Sadhanota Mela'- (Maluchi),' Aziz Paglar Mela'- (Kachidhara), 'Baruni Mela'- (Batni) are important and famous. Other notable places of interest in the district include Aricha Ghat, Baliati Palace, Teota Zamindar Bari, Dhankora Zamindar Bari.
How to get there:
There are several buses plying from Dhaka's Gabtoli bus terminal to this district. Among them Nilachal, Padma Line, Selfie is notable. You can reach Manikganj district town directly by bus. The drunk monastery with rickshaw or CNG from the district town.
Read More: Lechraganj island