Muhuri Project is the second-largest irrigation project in Bangladesh which is the first wind power station in the country located in Sonagazi Upazila of Feni district. The Muhuri project is also known as the largest fisheries zone in the country. As a result, it has now developed into one of the most scenic and tourist destinations in Bangladesh. The distance from Feni Sadar to Sonagazi Upazila is 20 km. And its distance from Sonagazi Upazila is 20 km. In other words, the total distance of the Muhuri project from Feni Sadar is 40 kilometers. Part of it also falls in Mirsarai Upazila of Chittagong district.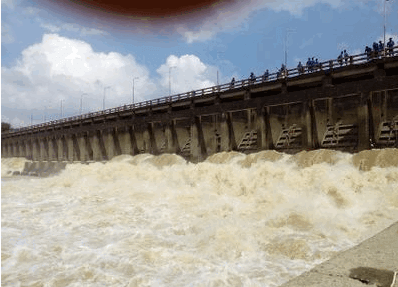 The Bangladesh Power Development Board in 2004 set up the country's first wind power unit with four 225 kilowatt capacity at a cost of about Tk 7 crore. The Feni River joins the Bay of Bengal by the side of the project area. To the south are a vast field and green belt of the forest department. The confluence of the Feni River, the Muhuri River, and the Kalidas Pahalia River created a massive water control structure of 40 feet by constructing an eaves dam.
Way To Go At Muhuri Project
From Feni Lalpol, you can take Millat, Farabi Transport, Joy, and Promise Transport buses to Sonagazi Upazila Sadar and from there you can go to Muhuri Project by renting CNG. Or you can reach Badamtali by bus from Sonagazi Upazila Sadar and reach Muhuri Project by renting a rickshaw. If you reserve CNG, you will get 200 TK.
Those who want to go from Chittagong can go down from Chittagong to Mirsarai's Jorarganj and reserve CNG from there. Muhuri project will be able to ride around in a boat, if you reserve the whole boat will take 800-900 TK. Moreover, you can ride the boat by sharing – 50 TK per person.
Where Will Stay
The Water Development Board's post bungalow is near the Muhuri project. You can also stay overnight at Zila Parishad Dak Bungalow and Nasir Restaurant and Residential Hotel (01830167696) located in Sonagazi, 20 km from Muhuri Project. If you want to stay in Feni city, you can contact Hotel Mid Night (0331-62223, 01733585956) or Hotel Gazi International (0331-62415, 01711-123545, 01714-267305).
Visit Also: Sonarong Jora Moth