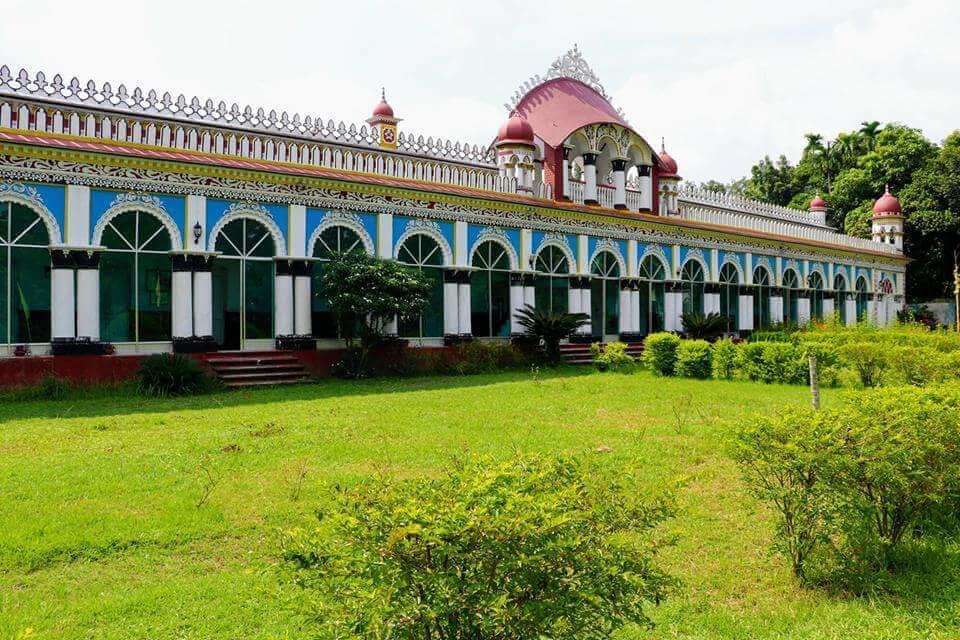 Nawab Manzil is one of the most remarkable zamindari archetypes in Dhanbari Upazila of Tangail district, locally known as Nawab Bari. It is in the hands of Nawab Ali Chowdhury, and now the successors of Nawab Ali Chowdhury are taking care of this palace and they have also built a number of cottages for the tourists. It can be said that it is the only traditional resort in Bangladesh.
Most of the zamindars of Bangladesh were owned by Hindu zamindars. After the partition of the country in the 1947 and the liberation war in 1971, most of the most influential zamindars were forced to leave, leaving many zamindars. As a result, the zamindars built by these zamindars remain unprotected. Later, some zamindars took over the government and used it for their official work, but the remaining zamindars were in danger of being neglected and neglected.
Nawab Manzil Of Tangail
However, Dhanbari Nawab Manzil is completely different from other Zamindarbari. The Muslim zamindars did not have to leave their land to own this house. As they were in power during their rule, their influence still prevails in the local area. And that is why the status of their landlords is still very good and these zamindars are being properly cared for and maintained.
In 1919, Nawab Ali Chowdhury built the zamindar to invite the English Lord Ronald. Lord Ronald arrived in Cairo on a steamer and was greeted by three elephants. Nawab Hasan Ali Chowdhury, a successor of this Nawab family, was the industrial minister of East Pakistan.
In addition, he was also a Member of Parliament for in 1978. After the death of Nawab Hasan Ali Chowdhury, his daughter Syeda Ashek Akbar was elected a Member of Parliament in 1981. Because of these reasons, the name of the Nawab house has always existed. To the area and to the local people who still maintain the house diligently.
Cost:
You will have to pay a ticket costing Tk 30 to enter Dhanbari Nawab Manzil. Each ticket will be effective for you up to two hours after entering the Nawab floor. The security of the Nawab floor is quite tight, but the staff here is quite helpful. No one is allowed to enter here. You will be able to visit the Nawab Floor seamlessly.
How To Go Nawab Manzil In Tangail?
It's best to come to the Nawab Manzil by private or rented car because the buses that come here are not comfortable at all. You will be here in four to four and a half hours by private or rented car from Dhaka. If you want to get on the bus, you can go on exchange transportation.
The bus leaves from Mohakhali bus terminal in Dhaka and stops right in front of Rajbari at Dhanbari. Apart from this, you can also board a bus called Nirla Transport which will drop directly to Tangail. About 2 hours from Tangail you can reach the palace by CNG autorickshaw.
Read More Article:
Also Read: