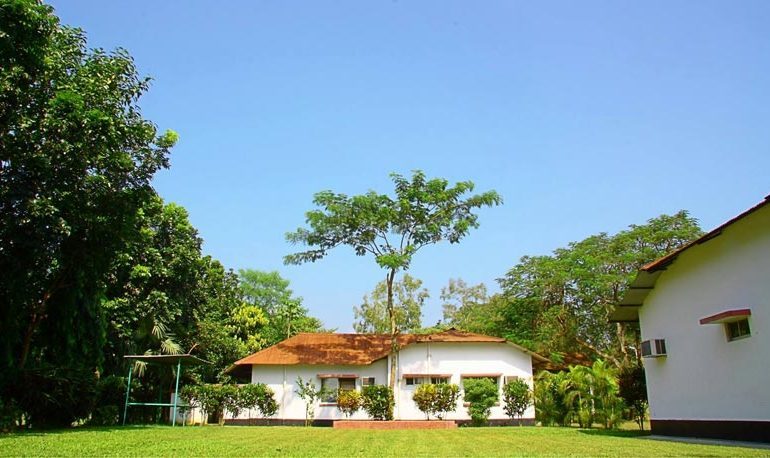 Resort is now one of the means of relaxation of the people due to lack of modern entertainment center. These resorts are set up in a charming environment just outside the city center. Elenga Resort is one such resort in Tangail district, close to Dhaka.
The Elanga Resort is located in the name of Elanga in Kalihati Upazila of Tangail district. This privately owned resort was built in 2008. The resort, which is located only 7 km from the district town, is situated on a 167-hectare site. The Jamuna River flows along the resort. The resort, which is located in the river and rural green Shyamlima, offers a pleasant atmosphere.
Apart from rooms with modern accommodation, there are swimming pools, picnic spots, meeting rooms, museums, health clubs, training rooms including tennis, table tennis, and badminton. In addition, there are separate kids zones and horseback riding facilities for children. There are also trailers, domestic boats, and speed boats for those who want to sail the river.
You can also organize a picnic, get-together party, official programs here. In addition to indigenous, there are also Chinese, Indian and Continental dishes.
Cost:
4-bed cottage rent with AC, 12,000Tk. Apart from this, the rent for one, two and three in the deluxe room with AC is Tk. 3000, Tk 3,600.  and Tk. 4200, respectively.
Contact:
House # 04, Road # 12, Block J
Baridhara, Dhaka – 1212, Bangladesh
Tel: +88 02 9884322, 9880642
Fax: +88 02 9881290
Cell: +88 01819 410062, 01713 381042
Email: [email protected]
Web: www.elengaresort.com
Read More Article:
Also Read: