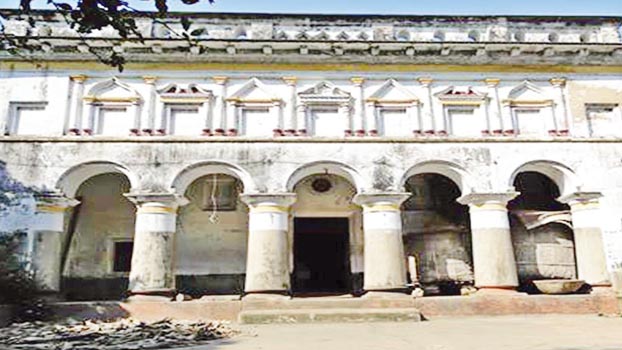 Although the name is the Akhra of Delhi, the Akhra is not in Delhi at all. It is located at the end of Mithamoin Upazila of Kishoreganj. It is known that it was named after the Emperor of Delhi, Jahangir. This place is very ancient, surrounded by haor around.
The place is still shining with a myth about 400 years ago. There are thousands of hijal trees around the arena. These trees are also part of the common myth here. Akhra, hijal tree, haor etc are the beauty of Dilhir Akhra.
Delhir Akhra Of Kishoreganj
The ancient arena is located in Katkhal village of Mithamain Upazila in the Kishoreganj district. Sadhak Narayan Goswami founded this arena. In the arena is the tomb of Narayan Goswami and his disciple Gangaram Goswami. The arena consists of 372 acres of land.
Almost 400 years ago, a treasure boat sent by the Emperor of Delhi sank along with the cargo. And one of them bites by snake and he died. Upon hearing this, Ramakrishna Goswami, the guru of the nearby Bithangal Akhara, sent his disciple Narayan Goswami here.
For seven days, he encountered mysterious powers and later converted many of the monster statues inhabited here into a hijal tree for spiritual power. And rescued the sinking boat of the emperor. The emperor gladly donated the place in the name of Akhara.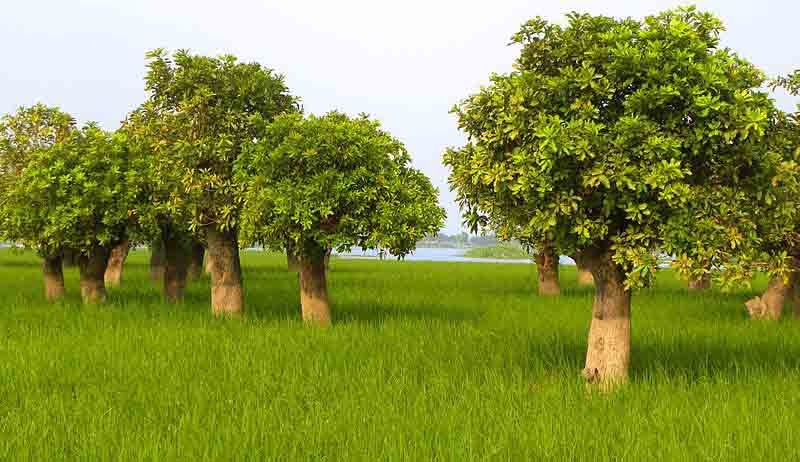 Emperor Jahangir wrote the land in a copper vessel in the name of Akhara in 1212. But in 1370, the robbers fled with it.
The ancient buildings here, the rows of different shapes, the hijal-covered surroundings will bring joy to anyone. Inside the arena are the tombs of spiritual priest Narayan Goswami and his disciple Gangaram Goswami. There are also Dharamshala, the temples, guesthouses, Paksalas and lodges of Vaisnavas. There are two ponds on either side of the arena.
Every year Chaitra Fair sits here on the date of Chaitra-8. In the center of the fair can be seen as the gathering of people from different areas. In addition, every new moon and full moon night is enjoyed here.a
From Dhaka, Kishoreganj district usually travels by road. Among the few transportation that runs from Dhaka to Kishoreganj, Bhairab route, Isakhan Exclusive, Ananya Super, Yatra, and Gazipur route include Ananya Transport, Haor Bilas, Jalisari.
Besides, the Agarosindur Express and Kishoreganj Express train daily leaves from Dhaka Kamalapur Railway Station. After reach in the city then Ikram Pura. From there the auto-rickshaw to the pepper market. From here you can go to the arena of Delhi by boat. In addition, during the dry season, the foot has to come to the arena.
Read More Article:
Also Read: