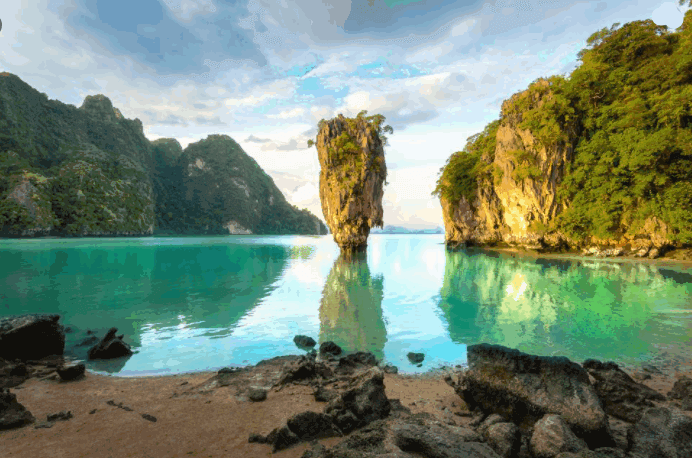 Phuket, the country's largest island off the southwest coast of Thailand, about 60 km from Bangkok. Like Pattaya, Phuket is also famous for its outstanding beaches. Because the world-famous beaches called cut orange kites etc. are all on Phuket Island. Patang beach is the most populous. Hotel Restaurant Department Store Travel Agent's Office Clothing – Ashak and Handicraft Store Massage Parlor etc. Jamjamat Beach Road all the time. It is good to spend the first day in Phuket enjoying the beauty of the beach. On the second day, an all-day package tour can take you to Fa Nong Bay, a motorized long-distance boat. This place in the Andaman Sea is the sea. Many limestone hills have risen from the head. Such is the shape of those varied mountains. James Bond Island has become the name of an island thanks to Hollywood cinema shooting. That island tour is also included in this package tour.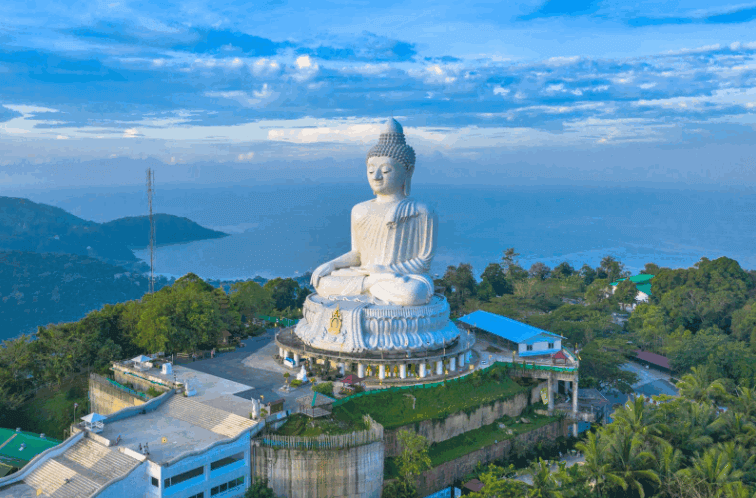 The cost of this one-day tour including lunch is about two thousand baht. The third day is to go to Fifi Island with these two islands Fifi Dawn and Fifi Le. Fifi Dawn and Fifi Le in the Andaman Sea, with two islands, Fifi Island is a small secluded island in the middle of the green sea. And the bright blue sky on the other side of the head enchants the tourists. Fifi Dawn has a hotel resort market restaurant Janpati all Fifi Le but a collection of some more steep hills with no more settlements. There are a few small and big beautiful beaches hidden around it, some creepy caves, etc. Although one-day package tours can be toured, to understand the nature of Fifi Island, one has to spend at least one or two nights at Fifi Dawn. In the same way, one should talk to the tour operators.
There are many budget hotels to stay at Fifi Dawn. The rent of the air-conditioned double bed of the budget hotel Fifi Cassita is about eighteen hundred baht. Once you visit Phuket's, Khao Lac. The beaches here are far-flung, beautiful, and have lush hills at the back – all in all, quite a pleasant environment. The rocky places, the islands, and the waterfalls within the jungle are remarkable. You can see the world's largest single flower Rafflesia in Khao Sock National Park, a few kilometers from Khao Lake. In this national park, you can spend the night in a guesthouse inside this rain forest at a very low cost. The road from Khao Lake to Khao Sock is also very beautiful.
How to get to Phuket
From Bangkok by train, bus, or plane. 12 hours by bus and 14 hours by train.
Where to stay
If you like solitude, it is better to stay close to other beaches. Safari Beach Hotel's Double Bed Rates Start From 28,000 Baht, Website Patong Premier Hotel's Double Bed Rates From 14,000 Baht.
Read More: Chiyang Mai