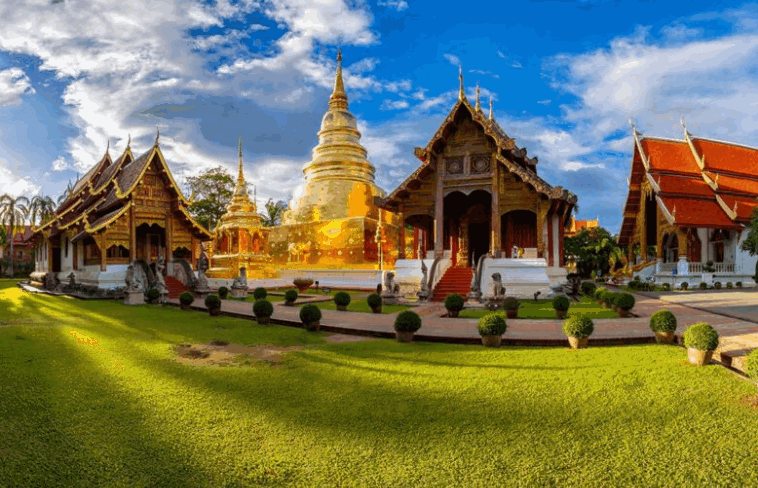 Founded in 1296, Chiang Mai is a major northern city in Thailand. It is 700 km from Bangkok. Located far away. Chiang Mai, 300 meters above sea level, is surrounded by Himalayan mountains. The forest here is still worked by elephants. Beautiful waterfalls, caves, ravines, surrounded gardens as well as abundant tree planting have created a beautiful expansive landscape in Chiang Mai. Chiang Mai Lan Na was the capital of Thailand, with millions of paddy fields. It was the first independent state to be called the Golden Triangle. It was a successful religious, cultural, and commercial center until 1556. Burma invaded here. By removing the Burmese in 1775, the Thais made it an integral part of Thailand. Looking at the various festivals, 1300s temples, beautiful scenery, wonderful fruits like apples, peaches, and strawberries, cool weather, and beautiful ladies, it will feel like Shangri-La.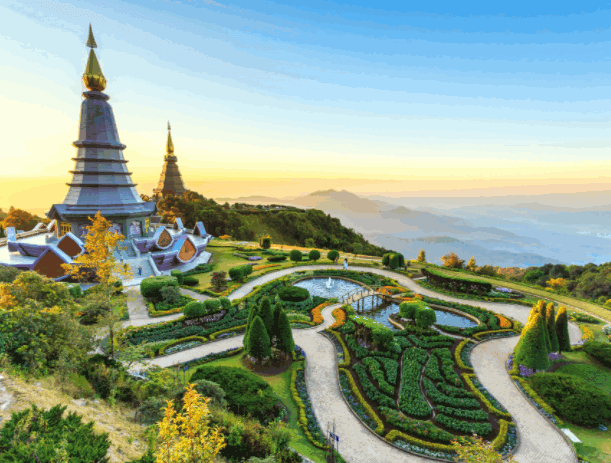 Traveling from Bangkok to Chiang Mai will always feel like a secluded area. If you had come here before 1920, you would have had to ride a river or an elephant, which is a matter of time. The people here have their own language, customs, handicrafts, traditions, dances, and food. Those who come to Chiang Mai will never forget the joy of traveling here. There is a combination of Mon, Burmese, Sri Lankan, and Lan Na Thai architecture. Lots of wood carving can be seen on different things here just like a complex staircase.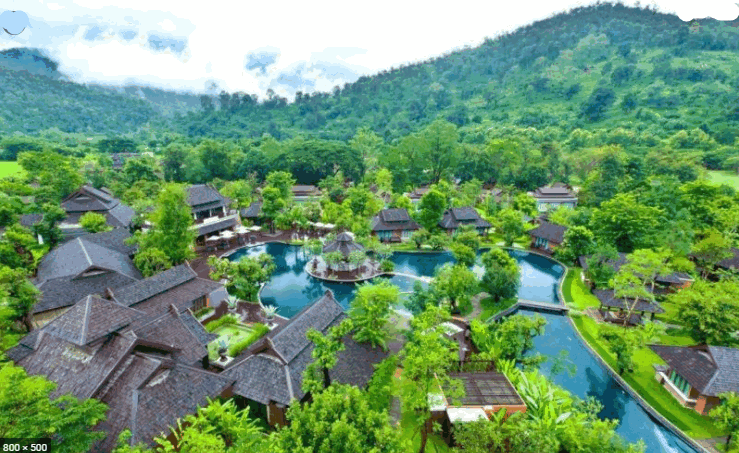 Travel around Chiang Mai
In the city, you can explore its density by traveling on foot. If you do not want to travel on foot, you can take a bus, minibus, or tricycle. You can go on guided tours they will act as your assistant. Any car can be rented on a day and night basis. If you come to Bangkok you will find different types of vehicles to go to Chiang Mai. There are rail, bus, and air links between Chiang Mai and Bangkok. The Thai Airways Boeing jet will take you only 55 minutes. If you want to take the bus to Fahniothin Road they will get you there in 12 hours. If you want to go by train, it will take 14 hours.
Festival of Chiang Mai
Several annual festivals are held in Chiang Mai. There are three to mention. The first is the flower festival which is held in the first stage of the month of February. It is a temperate and tropical flowering festival. Processions and parades are held during the festival. The second festival is Sankran. It is held on April 13-15. It is the Thai New Year celebration. There are 3-day festivals, pilgrimages, parades of beauties, dances, and other uninterrupted ceremonies as well as water-throwing festivals to achieve religious excellence. The last festival is Loy Krathong. It is held in mid-November. It is held on a full moon day in the twelfth month of the lunar year. It is the most interesting festival because people float candles, incense, flowers, and a coin on a banana raft at night on a full moon in honor of the water god as well as the sins of the past year.
If you come to Chiang Mai during any of the above festivals, you will be able to enjoy it most beautifully. There are first and second class hotels with comfortable air-conditioned accommodation. Those who have budget problems can stay in affordable guesthouses. If you plan to stay outside of Chiang Mai, you will get bungalows and cabins to stay in Ma Sa Valley You can pick up a tourist guide from the Chiang Mai branch of the Thai Tourism Authority. Chiang Mai has Chinese food as well as Italian, French, German, and Muslim restaurants. There are American-style kebab houses, sandwich houses, fast food restaurants, bars, and vegetarian restaurants.
In tea and coffee houses you will find good tea or coffee. If you want to enjoy the taste of local food, you can eat spicy neem sausage as well as lightly cooked Khao soy noodles. Lots of tourists come here to enjoy Khantak dinner and dance in the north.
What to see in the city
There are several major temples in the city. One is named Wat Chiang Man which is the oldest. Another is Wat Chedi Luang, which was partially damaged by the 1545 earthquake. There is a picture of Fra Singh Buddham in Wat Fra Singh. It was built in 1345. Wat Ku Tao is beautiful porcelain inlaid with porcelain. Wat Suan Doc is a temple of Wat Umang. It was built in the 14th century as a recreational bug in Lan Na Thai Raj. The most spectacular and important temple is the Wat Fra That Dai Sudep.
It is a landmark from which the city can be seen, the city is 15 km from here. Away. The temple has archeological monuments that attract tourists and Buddhist pilgrims who come here throughout the year. 12 km to come here. There are mountain zigzag paths. Must visit Chiang Mai Zoo where you have to climb the steep stairs. If you don't want to go up the stairs, you can take a car to the temple from where you can see the fun. In addition to visiting the temple, you can go to the market or the big bazaar for shopping. Here you will find antiques, jewelry, pipes, embroidery, silk, cotton fabrics, baskets, celery, silver ornaments, furniture, lacquer wire, carvings, and umbrellas.
You will see people working in Chiang Mai. Bo Sang village can be seen on the outskirts of the city. When you have finished your shopping, you can relax in the warm springs of San Kamfaneg, 36 km from the city. Located far away. Springwater is high in sulfur which is good for health.
How to get there
The direct flight from Dhaka to Bangkok. From Bangkok, Chiang Mai Thai Airways can be reached within an hour. You can also travel from Bangkok to Chiang Mai by bus or train.
Read More: Koh Samui