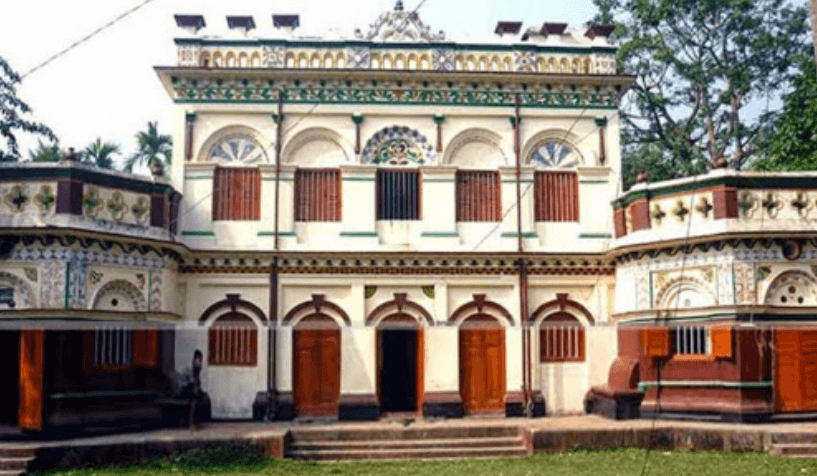 The zamindar houses, which have a tradition of hundreds of years, are often ruined due to lack of maintenance and care. Some of the zamindar houses are still standing under the care of the local people carrying their heritage, one of which is the Rupsa Zamindar House Located In Chandpur. It was still a Bengal Zamindar's House.
In the Faridganj police station of Chandpur district, the name of this zamindar house was established about 250 years ago. He bought this property from the zamindars of that time and started zamindari. After his death his son Mohammad Ghazi became zamindari, but the opposite of what we understand as zamindar was Ahmad Ghazi. He used to help, the people got help from the zamindar in danger, his hand-built the oldest mosque in Rupsa, he built many more mosques, schools, and madrasas.
There is no horrible memory of the torture of the zamindars in the collection of rent at the Rupsha zamindar's house in Chandpur, a historical place. That is why Rupsha Zamindar Bari remains a very memorable and loving place for the common people even today.
The Manor House (Rupsha Zamindar Bari)
A huge zamindari gate can be seen as soon as you enter the house, next to it are two graveyards of old zamindars, with some relics of zamindars' good deeds written on each plaque. The house has 3 brick buildings in the middle There is a covered mosque, there is a huge lake with ghats, the look of which will catch your eye. Thanks to the zamindars, there are still soldiers of that time, about 40 families of royal employees, Rupsha zamindar's house is in secret with a hundred years of zamindari history.
Travel To The Bengal Zamindar Bari Chandpur
You can reach Chandpur by launch from Dhaka Sadarghat, from there you have to come to Faridganj by CNG going to Faridganj and from there you have to go to Rupsa Bazar, its location is about 40 km away from Chandpur Sadar. This zamindar's house is in the southwest corner of Rupsha Bazar. Besides, if you want to come from Chittagong, you have to come to Chandpur by bus and reach Rupsha Bazar via Faridganj.
Read More:
People Ask More About:
Place To Visit In Chandpur.
Traveling Place In Haziganj.