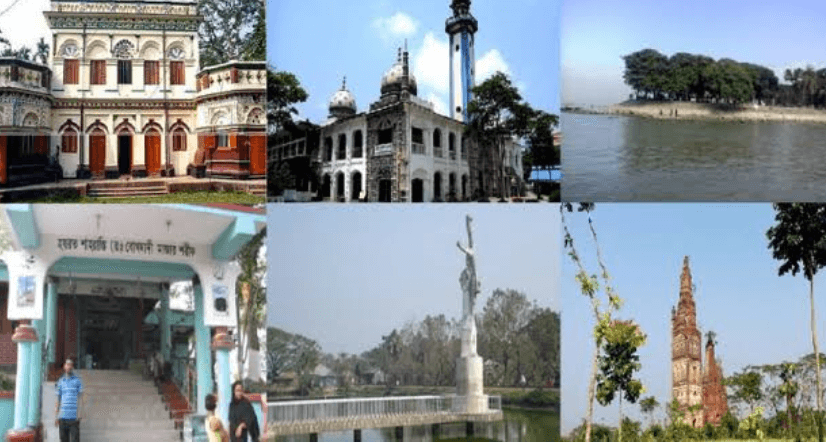 It is well known that Chandpur, the home of Hilsa, is located at Behular Pata Kachua in Ujani. There are many beautiful places in Chandpur district. Not only Hilsa, but there are also many places to visit in Chandpur. Behula Pata is one of those places of interest.
Behula-Lakshmindar's pata is lost due to lack of maintenance. A fragment of this rock lies in complete neglect and neglect on the west side of the Shahi Mosque in Baktarkhan. Chand Saudagar's daughter-in-law Behula's ancestral home is in Ujani village of Kachua Upazila under Chandpur district. In the north, Behula's ancestral palace is named after Behula's father.
Behular Dighi, also known as Behular Dighi, is located in the southern part of Rajbari. On the north bank of the Behula Dighi, about 40 miles south of Rajbari, there is a part of Behula's childhood toy material, part of the old rock. With a length of 32 inches and a width of 26 inches, the rock is estimated to weigh about 300 kg.
This rock is only partial in its original state. A few years ago, while a washerman was washing bad clothes on this rock, the rock mat moved with a loud noise and fell into the milk tank of Ujani village. The rock is said to have floated on the water.
How to get there:
Easy way to get to Chandpur There are many good launches from Dhaka Sadarghat to Chandpur. If you want to go by bus, Padma Paribahan, Al Arafah Paribahan, Royal Koch, Bilas bus travel from Saidabad.
Kachua can be reached by bus from the district headquarters and CNG / autorickshaw/motorcycle can be reached from Kachua.
Read More: Koroitoly Zamindar Bari