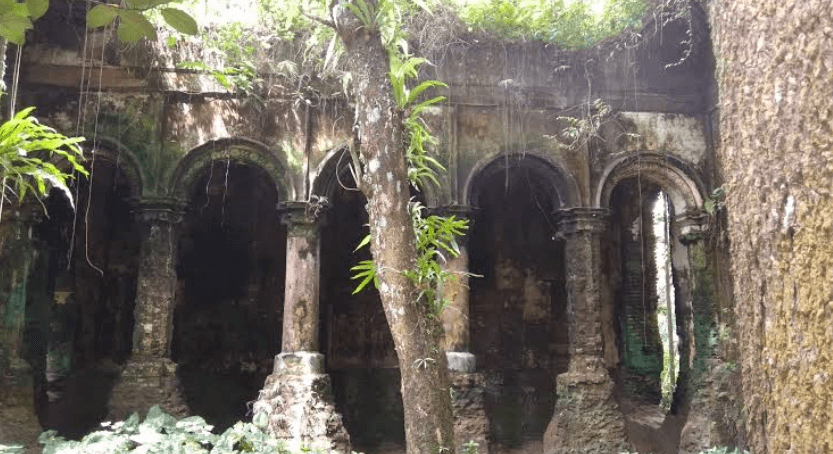 Chandpur is famous for its historical and archeological sites. Let's find out today about the place of interest of Chandpur with the house of Koraitali zamindar. There is a house of a notorious oppressive zamindar in the village of Koraitali. The house has a fortified temple, a ruined three-storied palace, a Manasa temple, a dark Manik, and a tunnel.
Koraitli Zamindar Bari is a historical zamindar house in Faridganj Upazila of Chandpur district. One of the 175 villages of Faridganj Upazila is called Koraitali village. And in this village, there is a traditional zamindar's house which stands as a witness of history. This zamindar house is located on the west side of the south corner of Koraitali Bazar. Which is well known as Babu's house to the common people here. About eight hundred years ago, a resident of Barisal district, Harish Chandra Bose, a Bengali, founded this Koraitli zamindar house in 1220. He bought this estate through an auction.
Koraitali zamindar's house
He died after owning this zamindar house for about seventy years. He passed away in 1290 BS at the age of one hundred years. Later his successors became zamindari here for a long time. His son Govinda Basu became the owner of the zamindari. After the death of this oppressive zamindar, his heirs became weak and when India became independent in 1951, they became enraged and fled to India leaving their property in the dark of night.
These zamindars were very oppressive. Ordinary people could not walk in front of this zamindar's house with shoes on their feet and umbrellas on their heads. After the partition of India, this zamindar house fell into the hands of Govinda Basu, the last zamindar in 1951.
How to get to Chandpur:
Chandpur can be reached from Dhaka by bus, train, and launch. But it would be best if it is launched. This will increase the fun of one-day travel. Among the launches operating on the Dhaka-Chandpur route are MV Sonartari, MV Taqwa, MV Bogdadia, MV Meghna Rani, MV Al Borak, MV Eagle, MV Raffarf, MV Tutul, etc.
The Chandpur-bound launch leaves from Sadarghat every day from 8 am for one or half an hour. The fare from Dhaka to Chandpur is usually Tk.100 for deck, Tk.150 for the chair, Tk.500 for non-AC single cabin, Tk.800 for non-AC double, Tk.1000 for single AC, and Tk.1500-2000 for AC double. The launch takes 3 to 3 and a half hours to reach Chandpur from Dhaka.
Read More: Three Domed Mosque