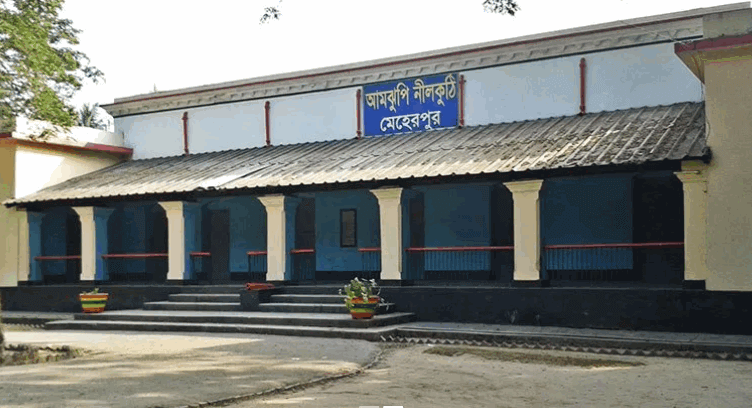 Amjhupi Nilkuthi is located in Meherpur district which is an archeological site of the then English Nilkuthi and Bangladesh. It is located in a village called Amjhupi, 8 km east of Meherpur district. Next to it is the river Kajla. The Amjhupi indigo factory has two entrances. The entire Nilkuthi complex is spread over an area of ​​6 acres. The main building of the factory is located in the middle of the complex and there are flower gardens on either side of it. The main building in the middle has 15 rooms inside.
The building also has a large hall room, dining room, ballroom, and guest room. When Bangladesh was established after the end of indigo cultivation in the subcontinent, the first conservation initiative was taken in 1972. Although this archeological specimen was used as an indigo factory at the beginning of its construction, it gradually came to be used as an office of the East India Company. According to historians, the indigo factory was probably established in the 1800s.
How to get there:
The distance by road from Meherpur district headquarters is 6 kilometers. By bus, local vehicle Tempu / Nachimon / Karimon can reach Amjhupi Nilkuthi in 25 minutes.
Where to stay:
Gangni Palashipara Social Welfare Society has accommodation facilities in the rest house. Apart from this, Meherpur district headquarters has accommodation at Circuit House, Municipal Hall, Fintower Residential Hotel, Mita Residential Hotel, Kamal Residential Hotel.
Read More: Mujib Nagar