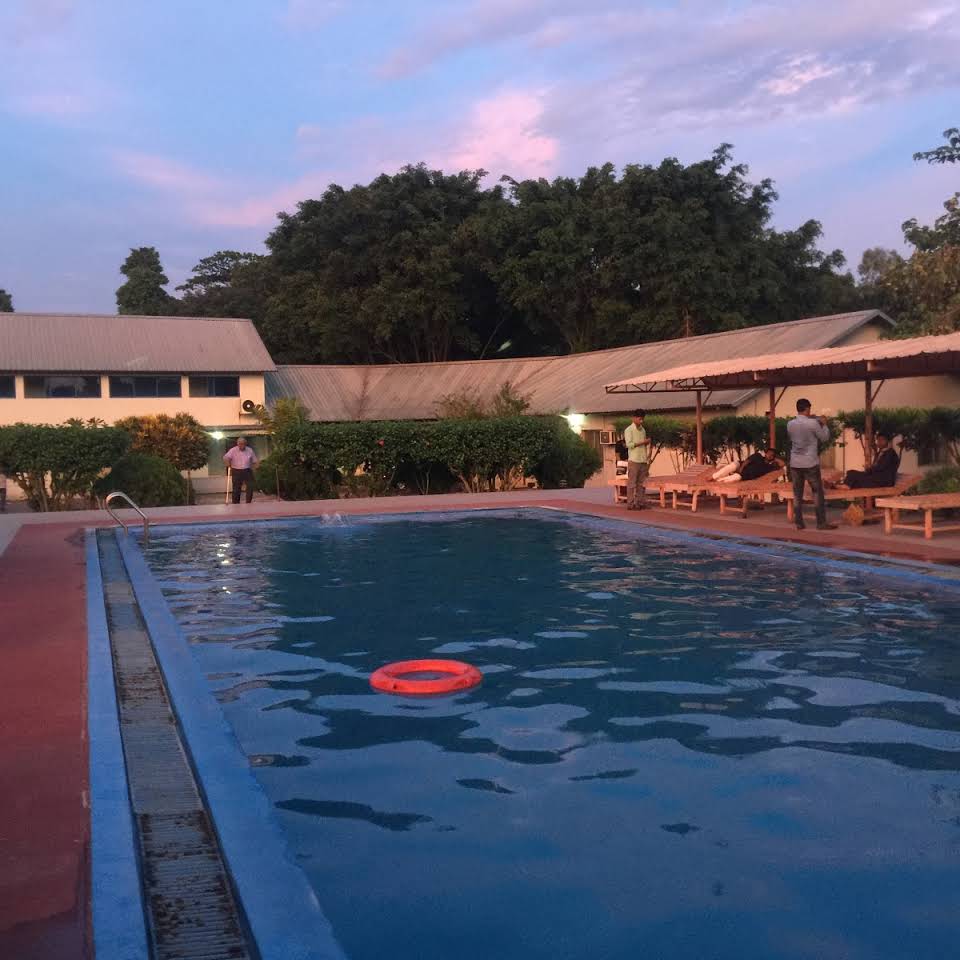 The Jamuna Resort is a high-quality resort located in the area between Tangail and Sirajganj right beside Dhaka. The resort is named after the Bangabandhu Multipurpose Jamuna Bridge, which is adjacent to the Jamuna River. The resort also earned a three-star rating in terms of Bangladeshi hotel quality.
In addition to the natural beauty around the resort, you will find the gym, swimming pool, and health club facilities. There are also indoor chess, hockey, and badminton games. For The Tourists need, here have own unemployment, money exchange booths, and souvenir shops. There are great boating facilities next to the resort. A lifeboat or speedboat will be able to enjoy the natural beauty of the surroundings exceptionally.
Jamuna or Bangabandhu Setu Resort In Tangail
There is also good accommodation for tourists. The entire resort includes Deluxe Executive Suite, Royal Suite and two and three-bedroom cottages. Extra beds and dormitory facilities will also be available if needed. And in every room, there is always AC, pure water, TV, refrigerator.
You never have to go out and eat hard food breakfast, lunch or dinner. The Jamuna Resort has its own restaurant, where you will always find many varieties of local and foreign food. In addition to the restaurant, there are two halls named Brahmaputra and Jamuna where it can be arranged with up to 20o people in each.
In around 150 people capacity restaurants, you can cook the food in advance for a variety of events. As a result, any moderate type of corporate meeting, picnic, or family can be easily organized here.
Special Packages At The Festival
During the first Baisakh, Eid, or New Year's festival, all the extraordinary benefits of Jamuna Resort appear. These packages range from four thousand to five thousand per person.
In addition to the festivals or major events, special arrangements are also made including a DJ party, special dinner, and various other facilities. In these cases, the package starts from Tk 1 lakh.
How To Go To Bangabandhu Setu Resort
You can go to the Jamuna/ Bangabandhu Setu Resort by bus and train or your own vehicle. Get on the train from Kamalapur or airport bus stand to Tangail on the train. Walk to the previous station of the Jamuna Bridge or reach the Jamuna Resort in a short time.
And if you want to go on the bus, you can board a bus from Tangail from Gabtali or Mohakhali. From Bhuapur Upazila Bazar, there will be CNG or Rickshaw, and the Jamuna Bridge Market will reach the Jamuna Resort. CNG fare is Tk. 20-30 and rickshaw fare is Tk 30-40.
Contact:
For any details or booking of details, you should contact Jamuna Resort directly. Jamuna Resort has a Dhaka office on the 7th floor of the Pragati Insurance Building in Kawran Bazar, Dhaka.
Read More Related Articles:
Also Read About Bangladesh:
People Also Search More About:
jamuna resort room price
bangabandhu setu resort conference center
jamuna resort contact number
jamuna hotel
padma resort
jamuna resort