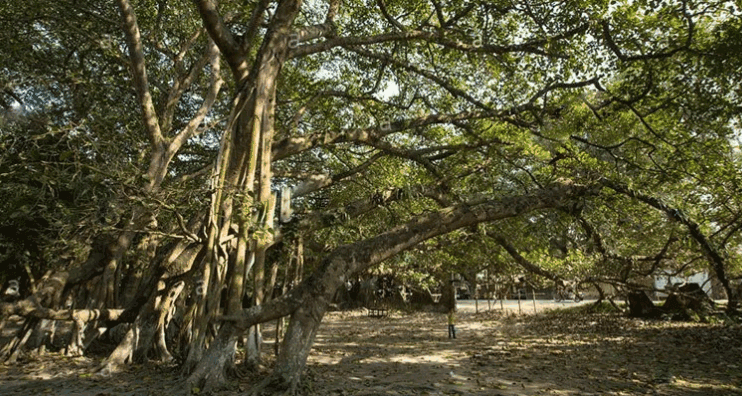 The largest and oldest banyan tree in Asia is located at Bethuli Mouza in Maliyat Union, 10 km east of Kaliganj city, 25 km from Jhenaidah district headquarters. The banyan tree currently exists across 11 acres of land. Sweetala – It is especially known as the banyan tree of Mallikpur. The tree is two hundred years old. The tree-lined tree along the side of the road is a place of rest for the traveler. The banyan tree has grown to a huge size one by one. The place was owned by Shailbala Sen, wife of Nagen Sen, a jotedar of Roy village. Later it became khas. Earlier, sacrifices were sent here according to the date. A permanent Kali Puja seat has been set up under this tree. People still swear here. The tree became known worldwide in 1982 when it was reported on the BBC. The tree (The Biggest Banyan Tree, Jhenaidah) has brought international fame to the area. Many domestic and foreign tourists come here.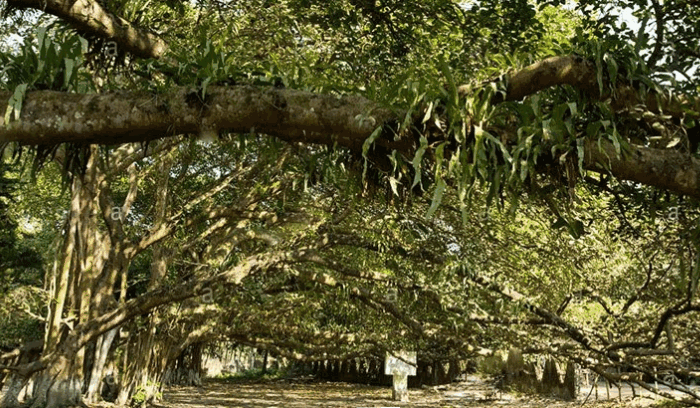 The spectacular natural beauty of this vast banyan tree, the cool atmosphere of the bird's call, overwhelms the bewildered heart with wonder and joy.
How to get to Kaliganj
By bus or CNG from Jhenaidah, you can go to the banyan tree by tempo or autorickshaw.
Where to stay
Considering the historical importance of the bot tree, a rest house was built here in 1990 with a government grant for the convenience of tourists. Besides, there are no facilities for tourists to stay in Jhenaidah. The quality of service of all the hotels that you can stay in here may not seem so good to you.
1. Jhenaidah Circuit House District Administration, Jhenaidah. Mahishakundu Mouza No. 116 on the Jhenaidah-Harinakundu road west of Jhenaidah town. Phone: 01733074707
2.BRAC Rest House BRAC, NGO, Jhenaidah. BRAC Rest House, Jhenaidah. Phone: 0451-6260
3. Aid Rest House Aid, NGO, Jhenaidah. Aid Rest House, Jhenaidah. Phone: 0451-61169 / 8118
4. Srijani Rest House Srijani, NGO, Jhenaidah Srijani Rest House, Jhenaidah. Phone: 0451-62496
5. Hotel Zaman, Jhenaidah Sadar (Post Office Junction) Mob: 01711-152954, 01711-152954
Read More: Shaitta Botgach