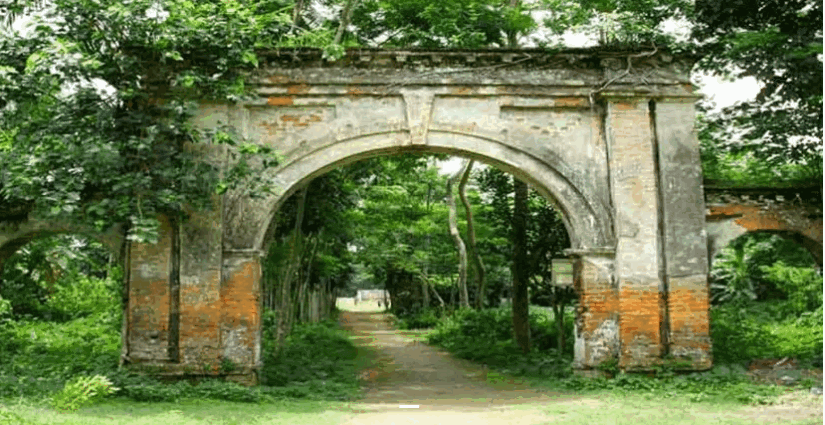 Bhetarbandh Zamindar Bari (Bhetarbandh Zamindar Bari) is located in Vetarbandh village of the Vetarbandh union of Nageshwari Upazila, 16 km from Kurigram district headquarters. At the beginning of the English period, the headquarters of Vetarband Gargana was in Rashahi. After the permanent settlement, the headquarters of Vitarband Pargana was shifted to Dhetarband in Nageshwari Upazila. Half of the wooden house of the zamindar house is no more, the other half is being used as the office of the Union Parishad.
How To Go At Bhetorbari Jamidar Bari
By direct bus from Dhaka to Kurigram you can go to Shyamli or S-B, Nabil, Hanif, and Shyamoli from Kalyanpur, good bus. Besides, you can also go to Kurigram by bus of Kurigram (01924-469438, 01914-65627). After reaching the Kurigram district bus terminal from any part of the country, you can come in front of the Vitarband union of Nageshwari Upazila by auto (easy bike) and show the Vitarband zamindar's house if you ask anyone.
Where Will Stay
There are several hotels to stay in Kurigram. Below are their names, addresses, and phone numbers:
Hotel Akash Messrs. Hotel DK (Residential) Operator / Owner Name: AlhajZahurmanl Haque Dulal, Ghoshpara Mobile: 01712123171 Messrs.
Hotel Smriti (Residential) Mobile: 01719-028411 Messrs.
Hotel Mehedi (Residential) Operator / Owner Name: Nilufar Ddaula, Ghoshpara, Kurigram. Mobile: 01711-346910 Messrs.
Hotel RG (Residential) Operator / Owner Name: Md. Khairmnal Aminul Islam, Ghoshpara, Kurigram.
Hotel Nivedika (Residential) Operator / Owner Name: Subodh Banik, Adarsh ​​Municipality, Kurigram Mobile: 01716056295 Messrs.
Hotel Arnab Palace (Residential) Kafil Uddin Ahmed (Khokon), Central Bus Terminal, Kurigram. Mobile: 01740561008 Messrs.
Hotel Bashundhara (Residential) Mobile: 0561-61508 Messrs. Mita Rest House (Residential) Operator / Owner Name: Syed Sajjad Ali, Sabujpara, Kurigram.
Visit also: Ochin Gach