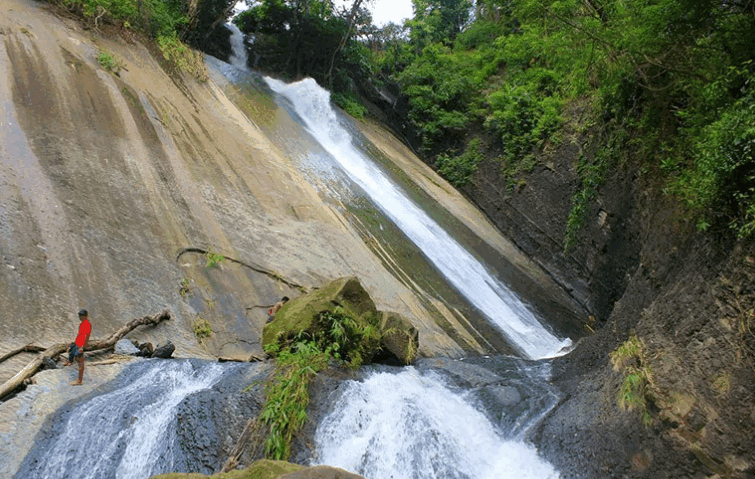 Wang Pa Waterfall is a crazy waterfall located in the depths of Bandarban which is still hidden from public view. The reason people say it in the blink of an eye is that far fewer people have visited or learned about the Wang-pa waterfall than have seen the Damtua waterfall. Many people just come to see Damtua. But this spring is near Damtua. When you come back to see Damtua waterfall, you can see this hidden Wang-Pa.
Way To Go Wang Pa Water Fall
On the way from Dhaka-Chittagong to Cox's Bazar, get off at Chakaria Municipal Bus Terminal and get off at Alikadam Bus Station by bus or moon car. If you go by the local bus, the fare will be 80 TK. From the station, you can go to Panbazar by rickshaw or tomtom. Rental bikes and Chad cars will be available from Panbazar 16 km from there. Damtua will leave with a guide from the area. 10 km There are army camps in the area. Everyone's name must be entered there and the voter ID card must be shown.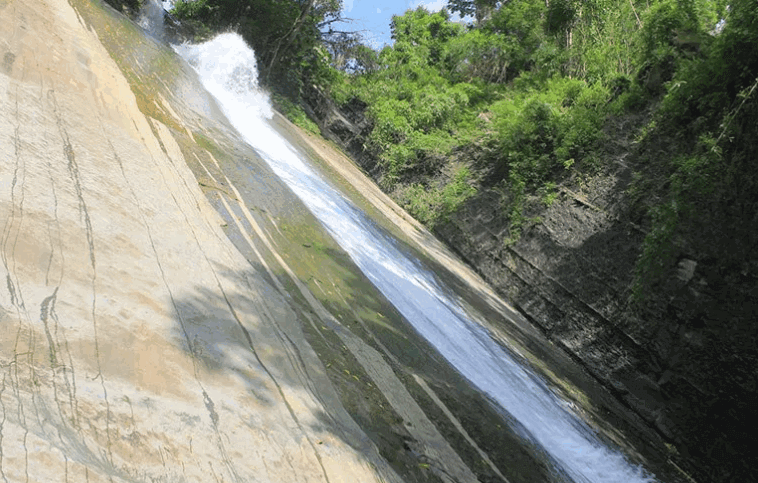 Route 2: You can also take a direct Alikadam bus from Dhaka (Hanif Preferable) (Fare: Tk. 650 non-AC). Arrive at Alikadam and reach Normal Around 6-30 to 9-00. After that, we have to have breakfast there and drive to the place called 16 km. From there the guide will start walking for the purpose of Damtua. You will reach the desired Damtua spring after crossing various ascents and descents in about 2-30-3 hours.
When you come back after seeing Damtua Jharna, you will wear a neighborhood called Member Para. Leaving this neighborhood, a narrow road on the right-hand side descends to the bottom of the hill, and as soon as you take this road, you will see the Wang-Pa waterfall. After an hour and a half walk from Damtua, you will meet Wang-par. You have to climb a steep wall of about 60 degrees and go in front of the shower. If you have a rope with you can go easily. Wang-par is falling with great speed through the big steep wall. The sound of water falling has been heard all around. His style has given him another dimension. You can't match that look with any other fountain even if you want to. You can soak yourself as much as you want by leaning against the wall.
All you have to do
Voter ID Card (1st priority)
Otherwise, you can have enough photocopies of college/varsity ID, card, or birth certificate/passport
 Enough polythene
trekking shoes/sandals.
Accommodation
Alikadam Guest House, Hotel Damtua, Hotel Alikadam. The rent is between 800-2000 TK. Be sure to talk about rent before taking the room. Besides, you can come to Alikadam and go straight to the resort of Shailkuthi. Contact Number – 01820403355 (Hasan Mahmud, Owner, Shailkuthi)
Eating And Drinking
You will find almost everything in Alikadam Bazaar. There are also several food hotels for lunch or dinner.
Guide
There is a guide association in  Adupara. The guide will cost 1000 TK. No matter the team member, but the guide has to pay 1000 TK, it is fixed. You can also take a guide from Dokangulo, an area of ​​16 km. The cost is the same. Nedui Da – 01557398635
Some tips
You have to go to this waterfall from Alikadam in Bandarban. If you take the purpose of visiting the Damtua waterfall, you will be able to see it at the same time.
In that case, the guide does not have to pay extra. But when taking a guide, you must talk to him about Wang-par. Keep a large rope with you, then it will not be difficult to go to the shower.
Either the steep wall can stand in your way.
The rainy season is the best time to visit this fountain.
However, if you go in the rain, you will find leeches on the trail, so you can keep salt with you.
There are no shops in the middle, so keep dry food and water with you during trekking.
The number of tourists visiting this fountain is less. So still a lot of clean-up. Please don't leave any rubbish while walking around.
Visit Also: Zingsiam Saiter