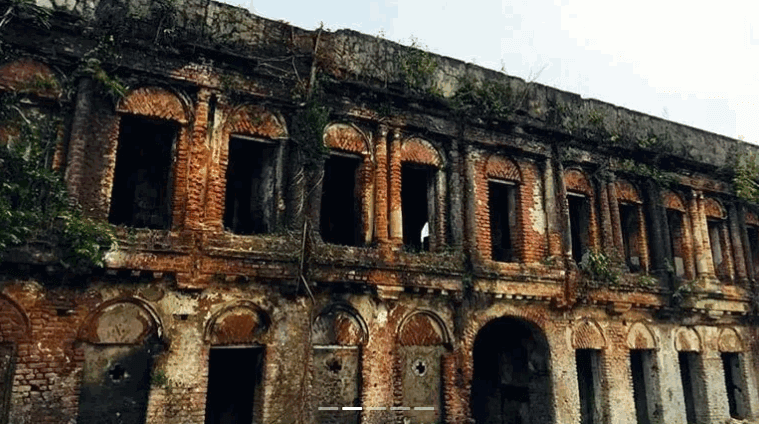 Kirtipasha Zamindar Bari is one of the oldest settlements in the Kirtipasha Union of Jhalokati Sadar Upazila. Witnessing the future, this antiquity is now on the way to disappear. With the necessary renovations, preservation, and maintenance, the house can be one of the tourist destinations in the country. Rajaram Sengupta of Bikrampur Poragachha came to Kirtipasha in the early eighteenth century. From the then British government, he established East and West Homes for his two sons Krishna Kumar Sengupta and Devicharan Sengupta. Later these were converted into 10 annas big share and 6 annas small share zamindar house. In the evolution of time, a small part has been wiped out. Although the past of Bara Hisa has been lost, there is still some tradition as Kamalikanda established a girls school named Nabin Chandra. Due to lack of conservation and renovation, large theaters, halls, small and big temples and ponds paved by zamindars are on the verge of destruction.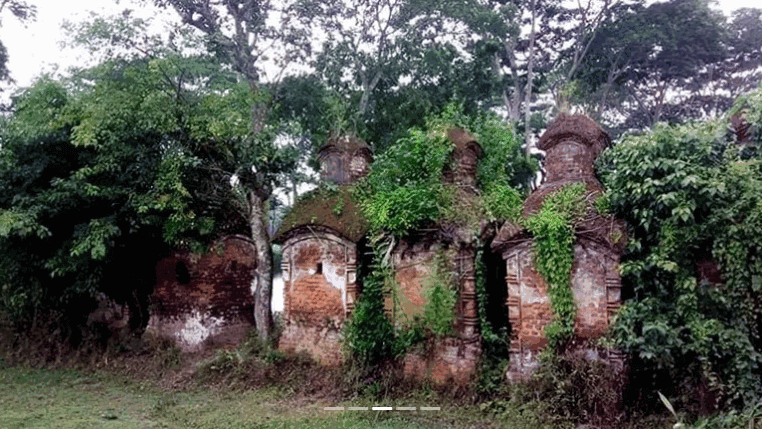 According to the local elders, the prince, the son of a Kirtipasha zamindar, was poisoned about 150 years ago. The wife goes to the cremation ground with her husband to prove herself chaste. Sahamrana Samadhi, a symbol of Swami Bhakti, is now on the verge of destruction. The area is named Kirtipasha after King Kirti Narayan. Ramjivan Sen is the founder of Kirtipasha Zamindar Bari. Rohini Roy Chowdhury and Tapan Roy Chowdhury are the two bright stars of this dynasty. Contribution of Rohini Roy Chowdhury to Steamer Ghat Rohiniganj on the banks of Gabkhan River The hospital at Kirtipasha is older than the District Sadar Hospital. The original zamindar's house and fort are now abandoned and full of weeds. There are still signs of the theater. The girls' school has been rehabilitated in the greenroom and hall room of the stage. The tomb of Rohini Roy Chowdhury has been rebuilt. There is still a family Shiva temple and a Shiva idol. Every December to February, many tourists visit the zamindar's house. The achievements of the Kirtipasha zamindars are almost extinct. The Kirtipasha Museum was established in 2004 with the help of local civil society and the district administration. But sad but true, this museum is now a place for cows and goats to roam.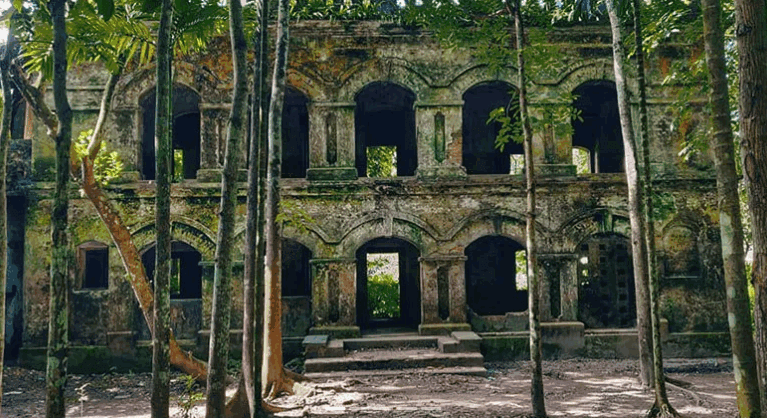 Way To Go Kirtipasha Jamidar Bari
Kirtipasha can be reached from Jhalokati by auto or motorbike or any other vehicle. Kirtipasha Bazaar can be reached by autorickshaw in 15/20 minutes from Jhalokati Fire Service Junction. Kirtipasha zamindar's house is 2/3 minutes walk from the market.
Where to stay
There is Dhansindri Rest House on Kalibari Road. Single room rent 250 TK.
Visit Also: Nagorpur Jamidar Bari