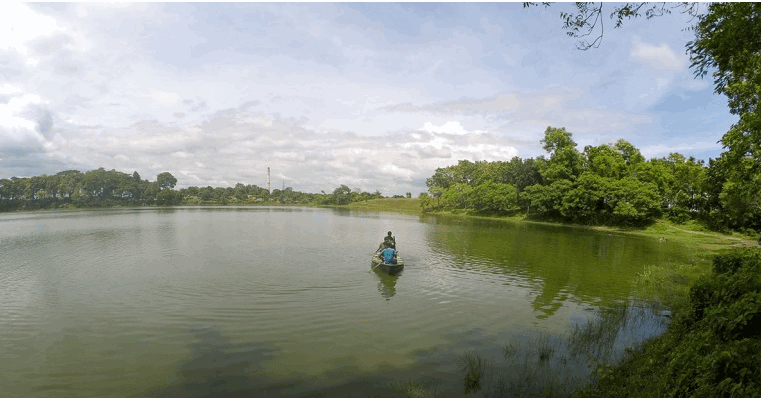 Dhol Samudra Lake is an interesting recreational place in Jhenaidah. Located on a land of about 52 bighas, this lake is the largest lake in Jhenaidah. 4 km from the city. Located to the west. The lake has served as an inexhaustible source of drinking water for centuries and survives to this day as a memorial to the royal installations of a mighty king. In history, there was a powerful zamindar named Raja Mukut Roy in Jhenaidah. Many of King Mukut Roy's soldiers were feudal lords. It is said that he would not have gone out without 16 light elephants, 20 light horses, and 2,200 whips. He used to go ahead while constructing roads and digging reservoirs. One such immortal feat of his in Jhenaidah is the Dhol Somudro Dighi of the traditional Pagla Kanai Union.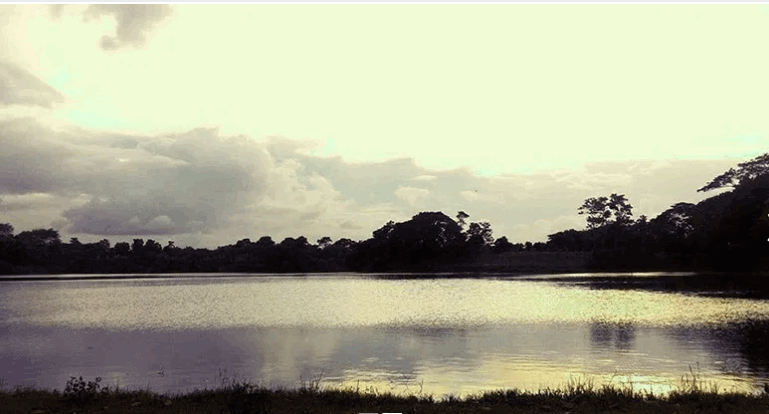 There is a legend behind the excavation of Dhol Samudra Dighi, once during the reign of King Mukut Roy, there was a water crisis. Unsurprisingly, the king decided to dig the lake. During the day and night work of innumerable people, the lake became deeper and deeper and wide all around. There was no water in the pond. The desperate king dreamed one day that if the queen went down to the pond to worship, water would rise in the pond. Knowing this, Prajahitasi Rani descended into the pond with the offering of worship. The queen appeared at the bottom of the pond and offered offerings to Ishtadevata. The water began to rise. When the prayer was over, the queen began to rise. Suddenly the water rose. Seeing the water, the queen sank into the depths of the abyss amidst the festivities and music of thousands of people on the shore.
How to get there
There are several buses from Gabtali in Dhaka to Jhenaidah – Royal, JR, Sonar Tari, Chuadanga Deluxe, SB (Non AC 450, AC 600). From Arappur you can go directly to Dhol Samudra Dighi by auto or easy bike. The rent will be 15-20 Tk.
Where to stay
Hotel Dream International (NonAC 600, AC 1500), Hotel Kutum – NonAC 500, AC 600), there are also low priced hotels.
Eating
In the city of food and drink – food, food safari, suites, domestic – anyone will show up if you ask. Also try Ghosh's sweets, Pigeon Chattar's Pure Chickpeas, Chicken Jilapi, etc.
Read More: Miyar Dalan