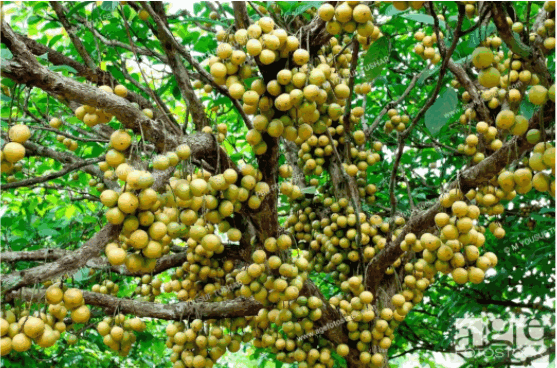 Latkan means the name of Narsingdi district will come first because Raipura, Shibpur, and Morjal of Narsingdi district have the highest number of Latkan. Lotcon is a very comfortable 1 day trip for those of us who don't like our favorite fruit, who are busy all day. However, besides the Latkan garden, there are many things that can fill your mind, especially the mud houses, the peaceful environment around them, as well as the variety of fruits that will definitely attract you. He took permission before entering the garden and before Latkan could.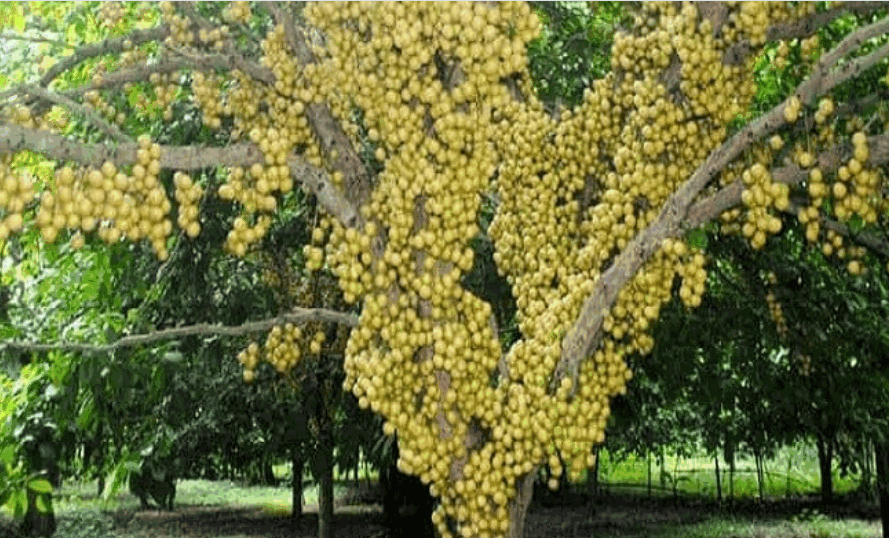 It would be best to ask the auto driver to take him to his familiar garden. You can bring Latkan from Latkan garden but you can get it at a price of 35 to 40 Taka per kg. These can be picked up from the roadside market on the way.
You will find most Latkan trees in Shibpur of Narsingdi. Innumerable Lotkon trees can be seen on foot in Chhotaband village of Shibpur Upazila. You can eat Latkan from the tree as you wish. But be sure to talk to the garden owner.
He will show you which tree's latkan is sweeter and which tree is sour! You can visit other gardens in Narsingdi. If you visit Wari Bateshwar, you will find a garden very close to it. If you ask the local people, they will show it. Besides, here are Joshar, Agarpur, Makalla, Vitikhainkut, South Kamalpur, Lalkhartek, Kamartek, Chaitanya, Chandertek, Sharifpur, Kulurtek, Tongirtek, Purana Atsia, Amratli, Kaziara, Letab, Machimangar, Matirag, Maliarat, Latkan gardens are available in all the surrounding villages including Shaikarchar, Srirampur, Srishtigarh, Bhangartek, Jankhartek. Latkan is in many other areas of the country.
However, you will find the best taste of Latkan here. You can buy it for your loved ones along with the garden trip.
The Way To Latkan Bagan
is to take any Sylhet-bound or Kishoreganj-bound bus from Dhaka to Morjal. Then after getting down, there is an auto stand along the road and he says that if you go to Latkan Bagan, it will take 130 to 140 Tk if you take a reserve, if you take a reserve, it is best that you can reach very quickly. You have to pay 300 Tk to come and go from the garden. Besides, if you want to go to Latkan Bagan of Shibpur, add CNG from Shibpur Upazila Bus Stand or College Gate to Ajkitla Bazar (in front of Joynagar Union Parishad) 10 km away. CNG fare (reserve) will take 150 rupees to go. If you go down to the market today and ask someone, Latkan will show you the garden. If you walk a minute from Ajkitla Bazaar, you will see Latkan Garden.
Or Ajkitala Bazar (in front of Joynagar Union Parishad) 08 km away from Dhaka-Sylhet Highway by adding CNG from Shibpurast Kamartech Bus Stand; CNG fare (reserve) will be 100 Taka to go. If you go down to the market today and ask someone, Latkan will show you the garden. If you walk a minute from Ajkitla Bazaar, you will see Latkan Garden. Or get on any Narsingdi bus from Dhaka's Sayedabad, Banani, Mohakhali, or Uttara and get off at Panchdona bus stand. From there you can rent a CNG / microbus and leave.
There you have to tell the driver that if you go to see Latkan Garden, he will take you to Srishtigarh via Kamartek Road. Latkan Bagan is all along this 15 to 18 km narrow road. Latkan will no longer be available after July. In return, you can come back via Velnagar or Panchdona. The bus fare from Dhaka to Panchdona in Narsingdi is 100 Tks. Or you can rent a microbus from Dhaka. The rent will be four thousand to five thousand Taka.
If you want to go by train –
You can go to Narsingdi if you are covered by the morning train. From the station go to the Velanagar bus stand and get off at Marjal bus stand on Laguna or Bhairab / Sylhet bound bus. Then you can take an autorickshaw to visit the Latkan gardens in Morjal and Wari Bateshwar areas.
Read More: Lakkhansaha Zamindar Bari
Nabin Chandra Saha Zamindar Bari