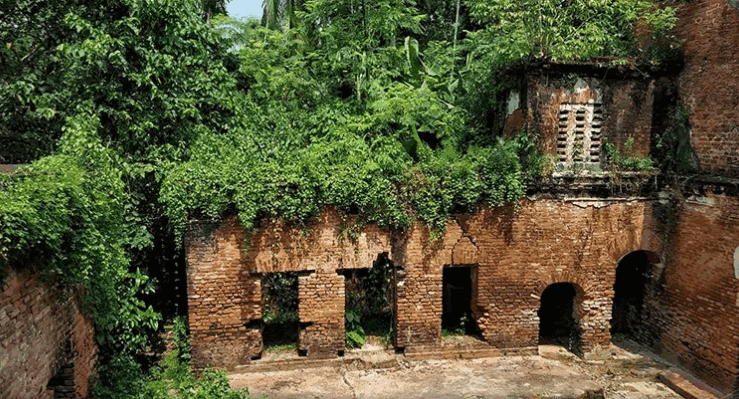 Mia Dalan is an old zamindar house located at Muraridha in Sadar police station of Jhenaidah district in Bangladesh. It is a place of interest in Jhenaidah which is also known to many as the house of Salimullah Chowdhury. The house is located north of the local Nabaganga river. It is located about three kilometers from the heart of Jhenaidah city. At present, the house is almost in ruins. According to the ancient tradition, the main entrance of the building has some poetic carvings of the construction period. The building, which was completed in 1237 BS, could become a significant recreation center in the city of Jhenaidah if properly maintained. As far as is known, the zamindar built the building and sold it to a man named Selim Chowdhury during the 1947 partition. That is why some people locally call the building Selim Chowdhury's house.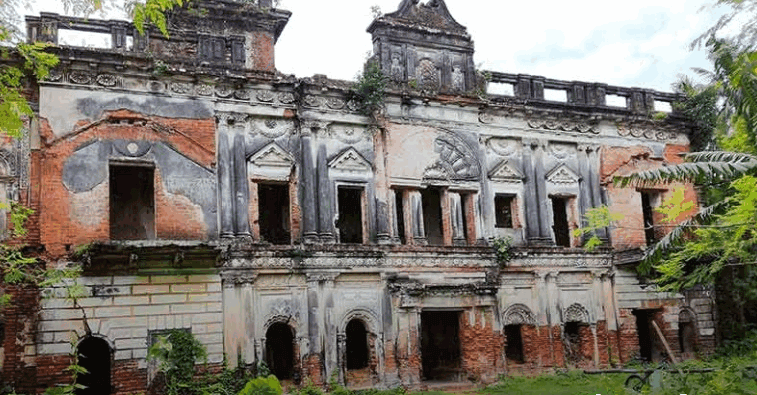 It is said that there was a tunnel under the river Nabaganga from the house. The entrance to the tunnel can still be marked. No other building in the city of Jhenaidah can be seen in the way the dam was built on the river.
How to get there
There are several buses from Gabtali in Dhaka to Jhenaidah – Royal, JR, Sonar Tari, Chuadanga Deluxe, SB (Non AC 450, AC 600). From the Jhenaidah Arappur bus stand you can go directly to Mia Dalan by auto or easy bike. Its distance from Arappur city of Jhenaidah is about 2.5 / 3 km.
Where to stay
Hotel Dream International (NonAC 600, AC 1500), Hotel Kutum – NonAC 500, AC 600), there are also low priced hotels. In the city of food and drink – food, food safari, suites, domestic – anyone will show up if you ask. Also try Ghosh's sweets, Pigeon Chattar's Pure Chickpeas, Chicken Jilapi, etc.
Read More: Teota Zamindar Bari