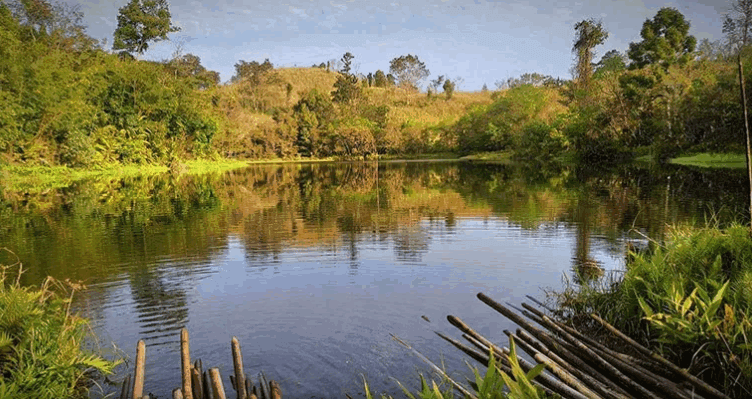 Rilite Lake is a natural lake located in Bilaichhari Upazila of the Rangamati district in Bangladesh. Riley Lake is thought to be the highest natural lake in Bangladesh to date. Its height is 1825-60 feet. Although its depth has not been accurately measured, the depth in the middle is thought to be more than 100 feet. Riley Lake is spread over an area of ​​about 3-4 acres. This wonderful freshwater lake is rich in natural algae, ferns, water lilies and the main source of water in this lake is rainwater. The lake is home to Magur fish, Kalbaush, shrimp, and locally farmed tilapia. Formerly there was a BGB camp near the lake but now it is abandoned.
The Way To Go To Rilite Lake
Reaching The lake can be reached in many ways, subject to administrative permission.
Below are some of the routes –
Rumakhal – Bagamukhpara – Enupara – Pukurpara – Pranjanpara – Charchingpara to reach this lake.
From Ruma, take a jeep to Bagalek and go to Anandapara-Enupara by jeep and walk the rest.
From Thanchi to Baktalaipara by jeep – Thaikang Para – Sunsanpara – Sheprupara – Rile Lake.
Bagalek – Keokradong – Thaikangpara – Rumana Para (Winter by jeep) – Charchingpara – Lake at Riley.
Visit Also: Aronnok Holiday Resort