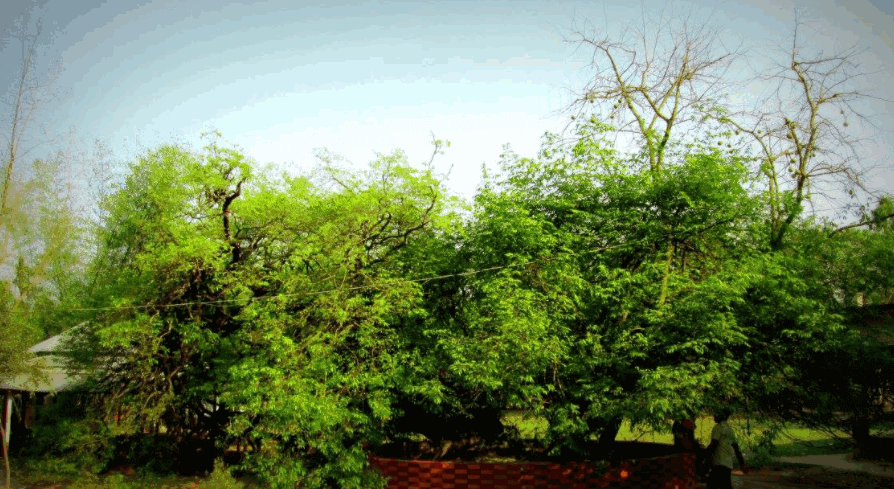 A hundred-year-old tamal tree, according to some, maybe a thousand years old. The whole area is dark with huge black thick branches and their herbs. Once upon a time, there was a dense forest of thousands of unnamed species of trees besides this tamal tree. Sri Krishna himself and his beloved Radha came down here in the Dwapar era. The devotees believe that they used to sway and engage in this tamal branch. Surprised? Let's find out about this place.
'Gupta Vrindavan', according to folklore, the name of this place is not given by any human being, but by Lord Krishna himself. Gupta Vrindavan is a village in Dhalapara union of Ghatail upazila in Tangail district. This village is located in the border area of ​​Fulbaria Upazila of Mymensingh. There is a hundred-year-old black tamal tree here, on the center of which every year on the 12th of Chaitra, a huge festival of Hindus, 'Baruni Mela' is organized. People of almost all religions come to this secret Vrindavan village for this fair.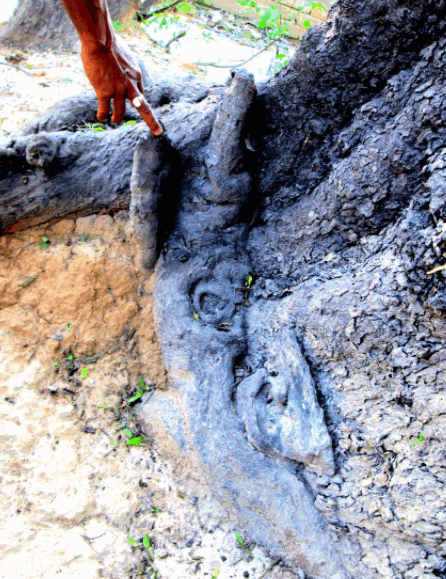 There are various legends about the naming of this village called Gupta Vrindavan and this Tamal tree which is about seven hundred years old. According to the beliefs of the local orthodox and Vaishnava community, Lord Krishna fled to Mathura with his beloved Radha and 1500 gopinis as the persecution of Lord Krishna increased. That is why this place is called Gupta Vrindavan.
Again, in the narration of 'Birjar Upakhyan' edited by Sri Dilip Mukherjee, it is said that Sri Krishna, in the form of Vishnu, created Gupta Vrindavan before his arrival in the mortal world and became intoxicated in Leela Bihar with his companions These are mythical interpretations, history is another thing. According to history, the former name of this place was Vrindavan. There are many traces of the Gupta dynasty's rule under the ground. That is why a Vaishnava preacher named this place 'Gupta Vrindavan'.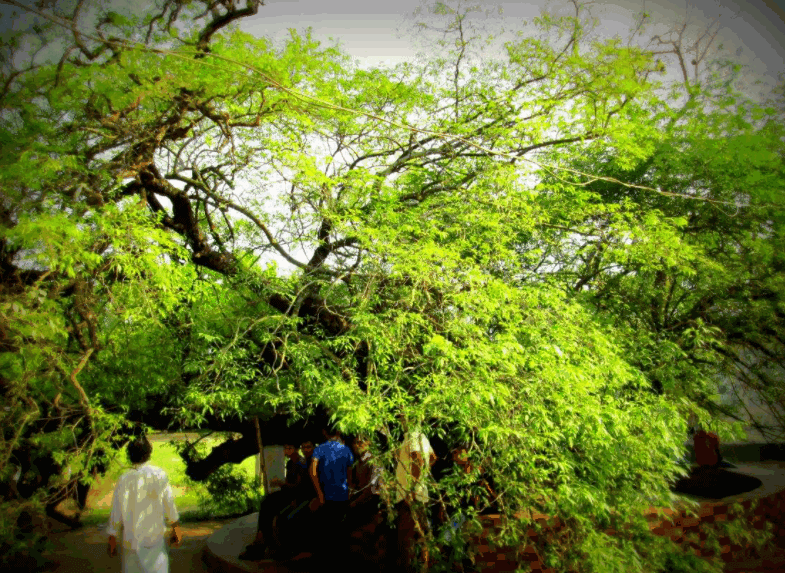 Whatever the history, and whatever the name may be, human beliefs and conventional myths have taken this place to another height. Devotees believe that Radha and Krishna used to sway on the branches of this tamal tree and used to meet in an affair. According to the traditional ideology, several temples have been built here based on the belief that this place is sacred. To the north of the Tamal, the tree is a Radhagobind temple, and there is also a Shyam Roy Madanmohan Vigraha temple.
Every year, apart from the Baruni Mela, a kirtan yajna is held at the center of this temple and the tamal tree, and a religious gathering of the followers of traditional religions. There is a rough rocky area at the back of the temple. It is said that Ghaznabi, the zamindar of Korotia, tried unsuccessfully to extract stones from this place with the help of elephants.
Whether Sri Krishna actually came to this place, he can come back from this 'Gupta Vrindavan' without getting involved in an argument. It should feel good to breathe a sigh of peace under this huge mahiruha. When you go to the fair, you can witness a unique religious festival. Tangail also has a number of well-known and unknown zamindarbaris to visit, among which the zamindar houses at Mehera, Baliati, Pakutia, Delduar, Kortia, etc. are notable. And if you go to Tangail, don't forget to taste the famous Chamcham of this area.
How to get there:
There are several ways to reach Gupta Vrindavan. From Mohakhali and Gabtali in Dhaka to Tangail, buses carrying Sonia, Nirala, Dhaleshwari, Jhatika, etc. leave. The distance from Dhaka to Tangail by road is about 100 kilometers, it will take about 2 hours. From the new bus terminal in Tangail city, the marginal transport bus leaves for Ghatail.
The distance from Tangail to Ghatail is about 33 kilometers, it will take 40 to 45 minutes. From Ghatail College Gate you can reach Sagardighi by bus or CNG, from there you can reach Gupta Vrindavan by autorickshaw or easy bike. The distance from Ghatail to Gupta Vrindavan is 26 km. You can also come to Gupta Vrindavan directly from Ghatail with CNG. If you want to save time, you can reach Ghatail directly from Dhaka by Joydebpur-Tangail-Jamalpur highway. You can also go to Guptabrindavan through Ashim Union of Fulbaria Upazila of Mymensingh or Varadoba of Bhaluka Upazila.
Read More: Mohera Zamindar Bari