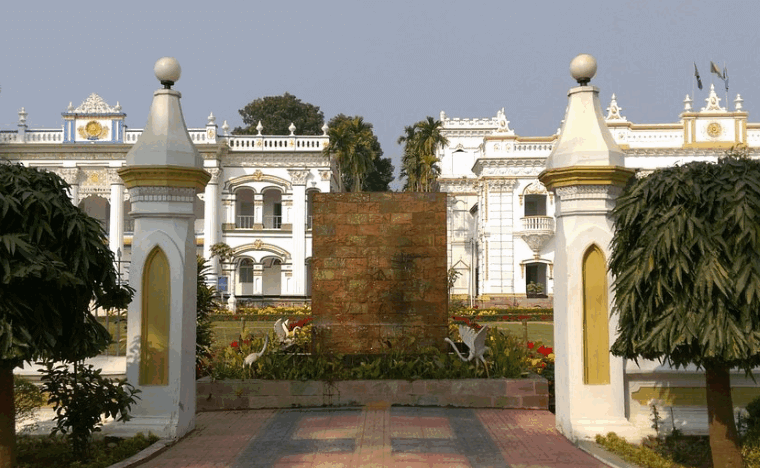 The Mohera Jamidar Palace is spread over eight acres about 18 miles east and 10 km west of Tangail Sadar. Mehera zamindar bari is an invaluable example of civilization and tradition. It goes without saying that there is no other zamindar house in this country that is so beautiful and carefully preserved. There are also small parks, zoos, boat rides, and picnic spots.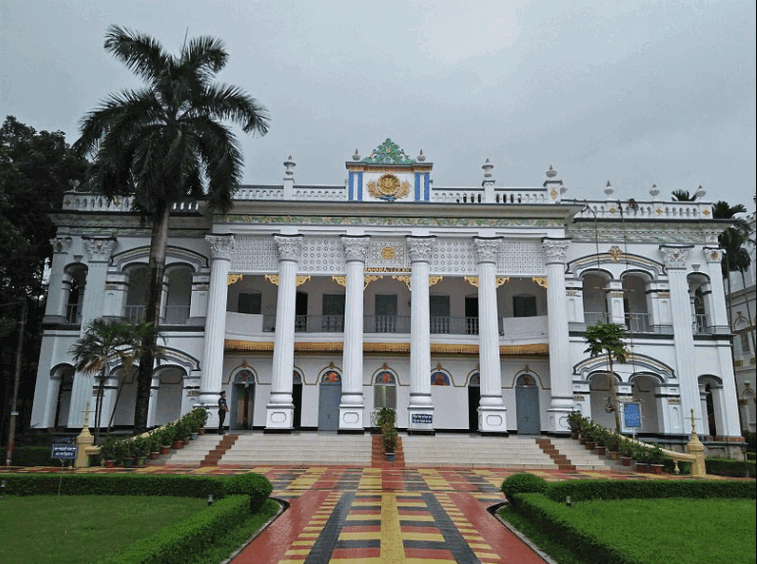 From zamindar bari, you can visit Dhaka day by day. The two main gates. Besides, there are three main buildings in this zamindar house. There is also a house, a house of a naib, a house of cowherds, a lake and three lodges. In front of the house, there is a huge lake called Bishakha Sagar. Behind the buildings, there are two ponds called Pasra Pond and Rani Pond.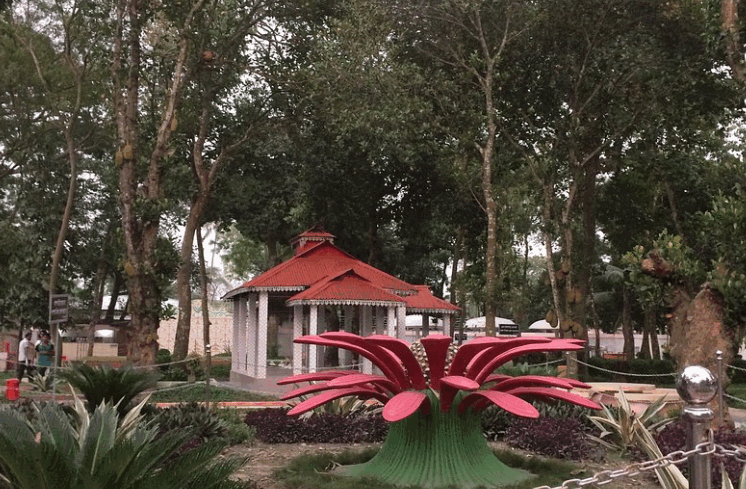 Chowdhury Lodge
Chowdhury Lodge was the first to see this building. Its roof wall is beautifully decorated. There is a huge green field in front. A Shaheed Minar is also visible, which was later added. Built-in Roman style, the building is sweet pink.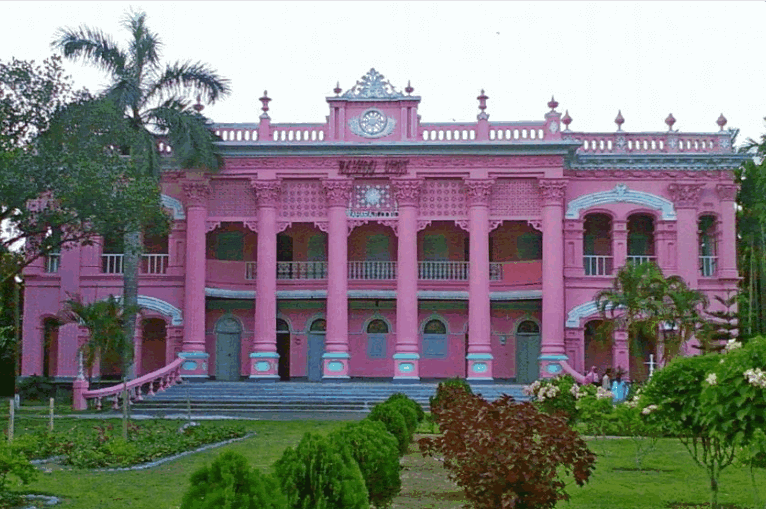 Ananda Lodge
The most interesting building of Ananda Lodge has a huge garden and a lion gate in front of it. The garden has statues of tigers, deer, and various animals and birds. At that time zamindars used to feed animals and birds. It is in that memory that the idols are made.
Maharaj Lodge
This lodge is the largest installation in a combination of white and blue. It has 12 rooms. There is a hanging porch, which is used as a shooting spot. There are also Maharaj Lodge, Kalicharan Lodge, Rani Mahal. There was a puja mandapa in front of the Kalicharan Lodge, in front of which the zamindars used to worship.
Ticket price
Mehera zamindar house entrance fee is 80 rupees. If you want to go on a boat ride, you have to bargain. If there is a holiday, the price goes up many times.
Phone Number – 0921-62390
How to get there
From Mohakhali Bus Station in Dhaka to Bingo, Nirala, Dhaleshwari, Jhatika, etc. Tangail. Rent 120 to 160 Tk. Get on these buses and get off at Natiapara bus stand in the waiting CNG baby taxi (fare 75 Tk, 15 Tk per share) 03 km east of Mehera zamindar's house. There are directional plaques (huge signboards) on the highway called Police Training Center, Mehera, Tangail. And those who come from North Bengal can cross Tangail in any Dhaka-bound bus and after 17 km get off at Natiapara bus stand and go in the same way. You can get on any bus from North Bengal to Dhaka and get off at Natiapara Bazar. The distance from Natiapara Bazar to Mehera Zamindar Bari is 4 kilometers.CNG from the Natiapara market to go Mohera.
If you want to go by train from Dhaka, you have to get on the train that stops at Mirzapur. From Kamalapur, 'Sundarbans Express' at 6:20 am. The Silk City Express at 2:40 pm and the Chitra Express train at 7 pm stopped at Mirzapur Mirzapur. The trains stopped at the airport half an hour after leaving Kamalapur. From Mirzapur railway station, take a bus to Dhalla / Dubail Police Line Road. Bus fare – 10/15 Tk. If you want to go by rickshaw, the fare is 100 Tks.
Where to eat
There is a two-storied canteen called 'Hello' near the gate of the zamindar's house. There are also two small canteens with side ponds and fountains.
Where to stay
If you want to take a full moon bath or spend the night in the zamindar's house, there are AC / non AC post bungalows.
Read More: Atia Jame Mosque