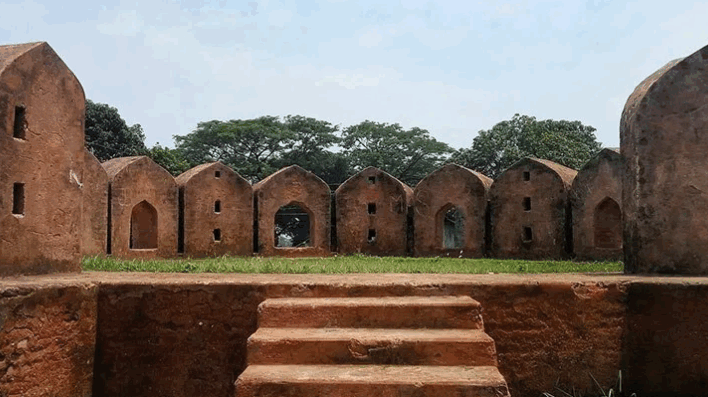 Hajiganj Fort, This is a historical fort located at a place called Killapur in Hajiganj in Narayanganj district headquarters. Hajiganj fort is known as the fort of Isha Khan, one of the Bar Bhuiyans of Bengal. Hajiganj fort is a water fort built during the Mughal period on the west bank of the Shitalakshya river. It is also known as Khizirpur Fort. During the Mughal period around 1850, when Mir Jumla was the subaddar of Bengal, three forts were built on the banks of the river to protect the prosperous city of Dhaka and its environs from the onslaught of the Mughal and Portuguese enemies on the river. Hajiganj fort is one of the so-called Triangle Water Fort or Triangle of Water Fort. The other is Sonakanda fort on the east bank of Shitalakshya and the other is Idrakpur fort in Munshiganj.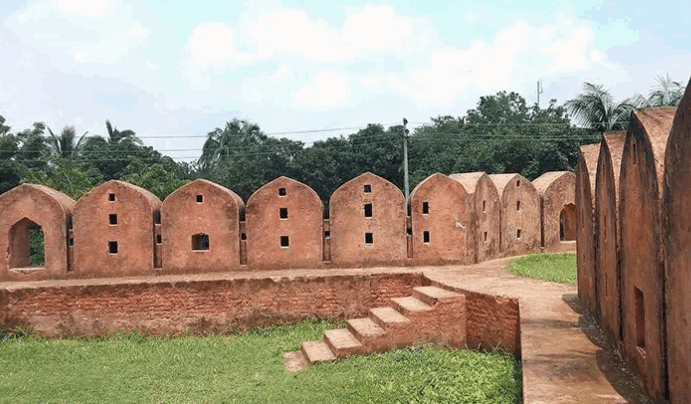 The fort is surrounded by huge walls, and you have to climb the stairs at the entrance. On one side stands the Watch Tower as a witness of tomorrow. The walkway along the side of the bestney, the hole for running the weapon with three holes in the wall. Inside the fort, there are now only a few trees standing completely empty, and there is a huge green field. It is located next to the present Narayanganj Fire Service Office and Gudaraghat on the opposite side. If you want, you can take a boat with a canopy on the Shitalakshya river through the ghat. Besides, there is Kadam Rasul Mazar on the other side.
How to get there
From Dhaka's Gulistan to Narayanganj go to Chashara by bus/festival / Himachal / Shital bus. Rent 36 Tk (AC bus fare 55 Tk). From there, come a little ahead and pay 5 Tk from the auto stand to Nabiganj 5th Ghat / Hajiganj Fort. If you want to go by train, take the train from Narayanganj suburban platform of Kamalapur to Chashara station. Rent 15 Tk. Rickshaws from Chashara will drop you off at Hajiganj Fire Station / Nabiganj Ghat / Fort. Seeing Hajiganj fort, crossing ferry No. 5, 5 Tk per person. Then you can go to the Sonakanda fort with an autorickshaw reserve. Or ferry No. 1 with 10 Tk per person, from there take 10 rupees per person by auto-rickshaw straight to Sonakanda fort. Autorickshaw reserve 40 Tk.
Read More: Mayadip