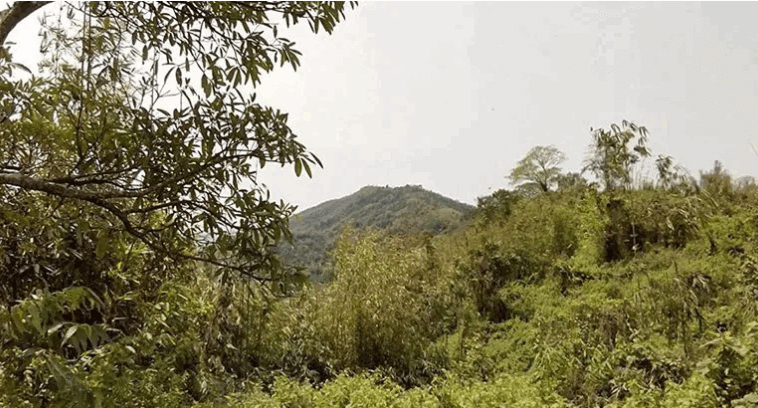 Kulaura Hills is a hill located at Begunchhara Punji in Karmadha Union, Kulaura Upazila, Moulvibazar District, Bangladesh. Kalapahar is the highest peak in the Sylhet division. It is basically a village of Khasias. The Khasias call the village "Punji". Kulaura on one side, Juri Upazila and India border on the other side. There is a lot more capital here. Moreover, there are many more hills here, big and small.
There are also small clear water rhymes with tea gardens. In 2015, a group of traveling adventurers, the BD Explorer, discovered the peak and measured its maximum point at 1,096 feet (above sea level) with Garmin-powered GPS. Kalapahar is locally called Langla Pahar.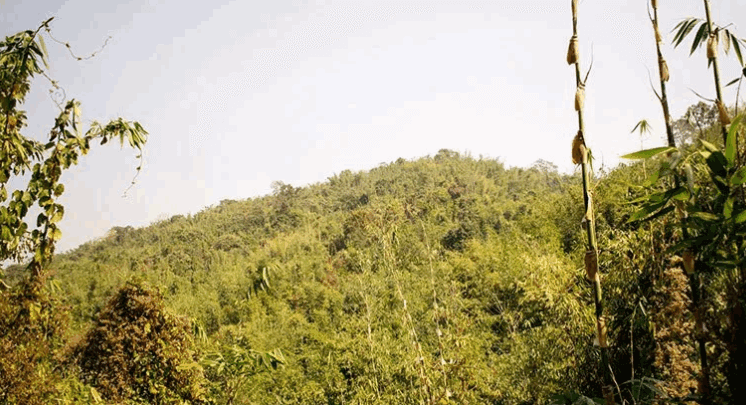 According to the Bangladesh Geographic Society, Kalapahar is also known as 'Hararganj Hill'. Located in the northeastern part of the country, 80 percent of this mountain falls in Bangladesh and the rest is located in northern Tripura, India. The rest of this hill in Tripura is known as Raghunandan hill. Unkoti, a famous ancient archeological site in India, is located at the foot of this hill. The blue water of Hakaluki Haor can be seen from the highest point of Kalapahar. An ideal one day tour.
How to get there
The distance from Kulaura town to Kalapahar is approximately 35 kilometers. There are several buses from Dhaka to Moulvibazar including Kumaura to Shyamoli, ENA Paribahan. Get off at Kulaura and take the CNG to Azgarabad Tea Garden. Going local will cost about 40 Tk. If you reserve 220-250 Tk Begunchhara will show the way to the capital if you go to Asgarabad and ask anyone. After reaching Khasiapalli, you can take a local one and a half to two-hour mountain trail to reach the top of Kala Pahar. On the way back, you can take the Upban Express at night or take a bus of ENA Paribahan from Kulaura at 5.20 pm.
The rent will be 500 Tk. Also, several night coaches of different transports leave. It is easiest if you can take the Upban Express from Dhaka to Sylhet at 9.30 pm. Which will drop you off at Kulaura station around 4 pm. Decent chair rent is 320 Tk and decent rent is 230 Tk.
If one wants to reduce the cost, one can take a bus from Kulaura town to Rabirbazar, the fare will be 10 Tk per person. Then from Rabirbazar to CNG in Azgarabad Tea State, rent 100/120.
The trekking path to the mountains is very beautiful. There is one way to go up the hill (mountain path) but there are two ways to go down, Jhiri path and hill path (even if you go to Jhiri path, you have to walk through some hilly path). A guide from Begunchhara Punji will show you the way to the top of Kala Pahar. It takes about two to two and a half hours. It takes a total of five hours to get up and down. As I said before, the environment of this hill is quite wild, the environment of its peak is just as wild. As you can see the surrounding environment from the top of the other hills, you can't see much from the top. All in all, if you want a view, this mountain is not for you, but for those who love adventure, this mountain is ideal. You will understand why it is ideal after a while.
Guide
The guide will go to Lembudar's house after going to Beguncharapunji. If you ask anyone, he will show you his home. Telling Lembuda (01951649881) will fix the guide. The guide costs about 500 Tk.
Preparation
Everything you buy for prepared food has to be bought from Kulaura. After Azgarabad Tea Street, there are no more shops till Kalapahar.
The most important thing about trekking is water. After Azgarabad Tea Street you will not find any shop to buy water. So you have to buy water from Kulaura or Azgarabad tea state.
You can keep dates, saline, or glucose drinks for instant energy.
There is a shrine on the top of Kalapahar. If you have time, you can come back from the shrine.
If you want to do a small adventure at a low cost in one day, love the mountains, love to wander in the forest, then Kalapahar is a good option for you.
Read More: Patharia Hill