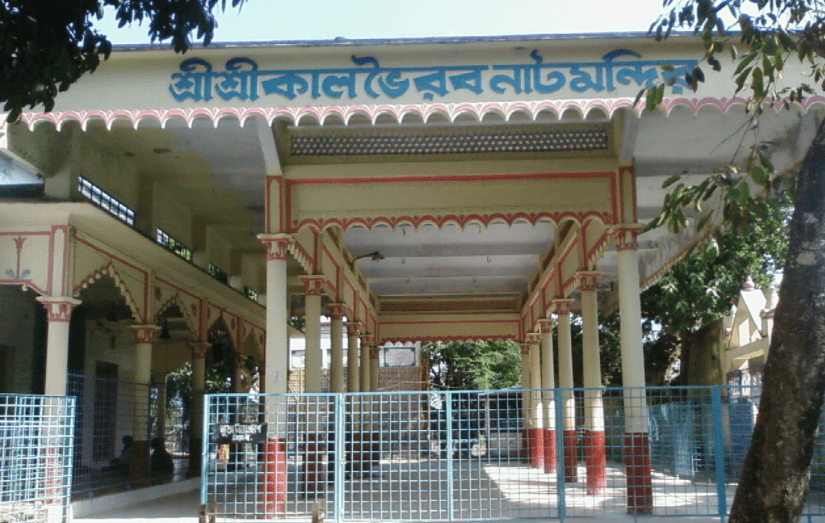 Kalbhairav ​​Temple is one of the historical and important structures located in the Brahmanbaria district of Bangladesh. Brahmanbaria is a very famous place for those who are thirsty for travel, there are many memories of the old days, many places of interest. You can visit it in one day. The temple is about 300 years old. Almost many parts of the building of Sri Sri Kalbhairav ​​temple have been destroyed, this temple was donated by Nur Mohammad, the famous zamindar of Sarail. Before the establishment of the city of Brahmanbaria, Medda was a market on the banks of the Titus. Durgacharan first arranged the worship by placing the idol at the base of Titus Panchavadhi. The statue was smashed by the Pak army during the war of independence. It was later rebuilt.
The temple has a one-man management committee. Also, the priest and his family stay inside the temple to perform other activities including worship and daily activities. Inside the temple, the idol of Sri Sri Kalbhairav ​​is always locked at the iron gate. There is a donation box in front of it. Anyone can afford to pay for the ancillary work, including the maintenance of the temple.
Sri Sri Kalbhairav ​​idol
The idol of Sri Sri Kalbhairav ​​is located at Medda in Brahmanbaria municipal area. The 24 feet high statue is said to be the largest statue in the Indian subcontinent. Next to the idol was Sri Sri Kailashveswara Shivling, which is 112 years old. Shivling temple on the right side of the temple. On the left side of the temple are the new Sri Sri Durga Temple and the Vigraha Temple of Sri Sri Shanidev. The height of this huge idol is 26 feet.
Communication system:
The Brahmanbaria is connected to two highways, the Dhaka-Sylhet Highway, which is part of the Asian Highway Network, and the Comilla-Sylhet Highway. Two highway roads have met at Biswaroad in Sarail Upazila. From there, take a bus or tempo to the east of the Medda area. There are no food facilities. You have to collect on your own initiative.
Read More: Ulchapara Jame Mosque