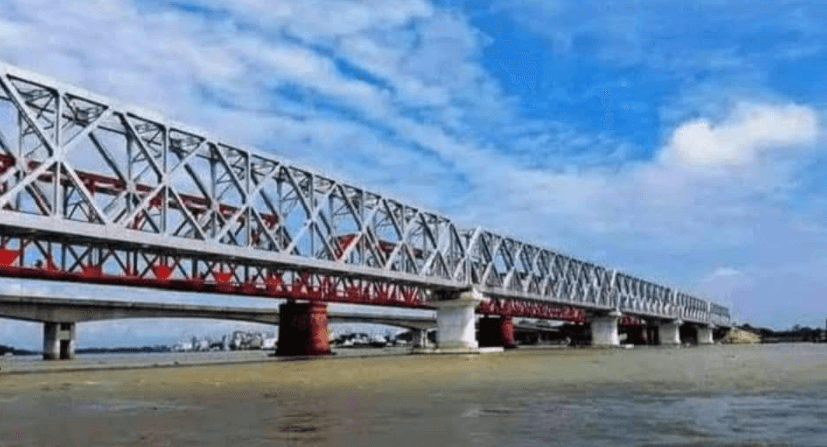 Bhairab Bridge is a place very well known for those who are thirsty for travel. You can visit it in one day. I will also introduce you to the old railway bridge. Brahmanbaria is a unique combination of natural beauty and green land !! I just want to look at it, it's amazing !! The most interesting part of the Dhaka-Bhairab rail journey was the huge railway bridge over the river Meghna. The bridge over the Meghna River, better known as the Bhairab Railway Bridge, was inaugurated in 1936, paving the way for travel between Dhaka and Chittagong.
History Of Bhairab Bridge
The Shaheed Halim Railway Bridge (formerly George VI) was built in 1936, the Syed Nazrul Islam Road Bridge (formerly known as the Bangladesh-UK Friendship Bridge), and the new railway bridge. Bhairab Bridge is one of the oldest railway bridges in Bangladesh, also known as Anderson Bridge. On February 12, 1950, many Hindus were killed on the bridge in what became known as the Anderson Bridge Massacre.
After the inauguration of Sher-e-Bangla Ake by Fazlul Haque, the first freight train to cross the railway bridge with courage was the then Bengali train driver Locomaster Nawaz Ali. Later the passenger train started running and Bhairab Bazar Junction was established. Towards the end of the War of Liberation in 1971, at 11:30 am on 11 December, Pakistani troops blew up part of the Meghna Bridge towards Bhairab with dynamite.
Bangabandhu Sheikh Mujibur Rahman officially inaugurated the bridge. Even before the inauguration of the bridge, there was a strong public opinion on naming the bridge as Bangabandhu Bridge. It may be mentioned that Abdul Halim fought valiantly in the Kasba area during the war of liberation and was martyred by the Pak army in the ensuing battle.
You have to go to the Bhairab police station of Kishoreganj district to see the three bridges. You can go by bus or train at any time of the day. You can go to Bhairab old ferry wharf or fish market and reserve a boat and go around Meghna. You can also go to Meghna Char. The cost is very low if you can bargain.
The new bridge was inaugurated in November 2017. The 1.2-kilometer (0.75 m) Bangladesh-UK Friendship Bridge, completed in 2002, connects the Dhaka-Sylhet highway between Bhairab Bazar and Ashuganj.
It is the most attractive place while making a journey by train. The trail cross over the bridge when its destination is Chittagong, Comilla, Brahmonbaria. If you want to enjoy both of them bride and nature. Obviously, you need to travel in the day time by opening the train window.
Read More:
Frequently Asked Question:
Bhairab bridge length
Bridges in Bangladesh
Bhairab railway bridge
Bhairab Meghna bridge
Pyra bridge
Rail bridge in Bangladesh
Ashuganj bridge