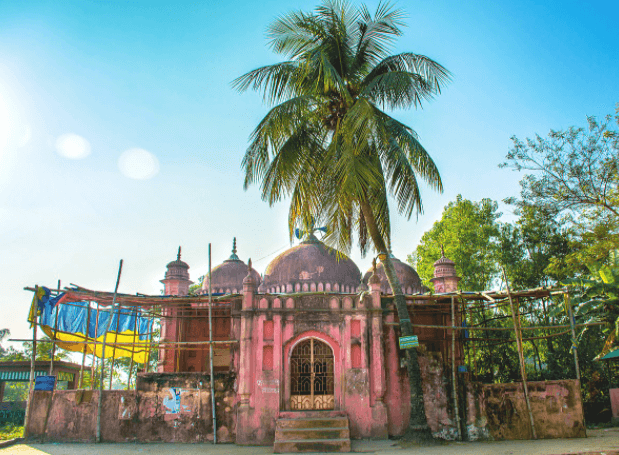 Brahmanbaria is a place very well known for those who are thirsty for travel, there are many memories of the old days, many places of interest. You can visit the place from time to time. The mosque is located at the western end of a high altar in the village of Ulchapara, near the town of Brahmanbaria. The mosque is also known as Shahi Jame Mosque in Ulchapara Uttar Para. The Ulchapara Mosque is located in the village of Ulchapara under the Sadar Thana of Brahmanbaria District.
At present this mosque is managed by the Department of Archeology of Bangladesh under the Government of the People's Republic of Bangladesh. The founder of this mosque is 'Shah Syed Md. Murad'. He was buried in the cemetery next to the mosque. There are many inscriptions in the mosque, from which it is estimated that the mosque was built in 1728 AD, 1140 AH.
From the center of the dome to the bottom, there are very beautiful carvings. The inner walls of the mosque also have beautiful carvings. An inscription in French was found inside the mosque, but its meaning could not be ascertained.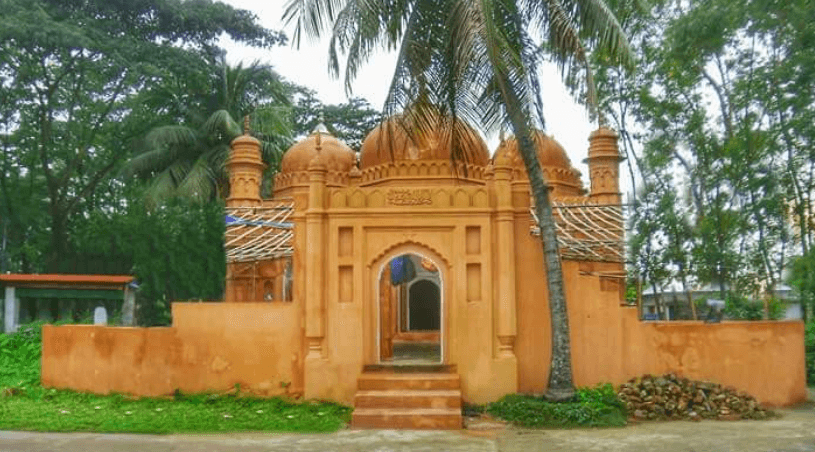 Description of the mosque:
The area of ​​this mosque is 52 * 53 feet. It has a 4 feet thick door inside. The mosque has 4 minarets in 4 corners and the mosque has 3 domes.
Communication system:
Brahmanbaria district can be reached by direct bus from Dhaka. You can also go by train from Kamalapur / Airport. As Ulchapara Mosque is located in Ulchapara village under Sadar police station of Brahmanbaria district, it is possible to reach there by rickshaw from Sadar district of Brahmanbaria.
Read More: Vadugar Sahi Mosque