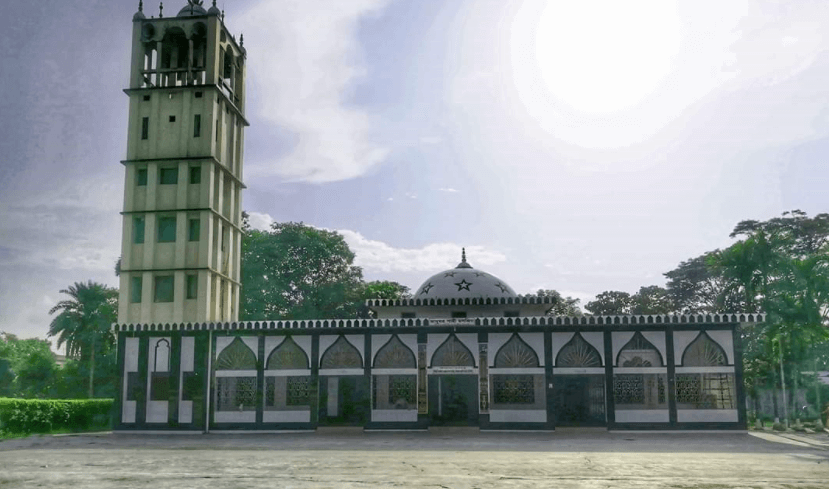 One of the most famous places for those who are thirsty for travel is Brahmanbaria. You can visit it in one day. Similarly, I would like to introduce you to the Vadughar Shahi Mosque in Brahmanbaria. The Muslim ruler Aurangzeb was one of the greatest Mughal rulers of India. He was a follower of the Hanafi school based on Sunni ideology. He was Hafez in the Qur'an. He was a true scholar. Under his patronage, the famous book Fatwa Alamgiri was written.
Aurangzeb, a devout and strict religious saint, was awarded the title of Zindapi. During his reign, numerous mosques and madrasas were established in the subcontinent. The Muslim rulers of Sarail Pargana under the then state of Tripura built the historic "Shahi Mosque" at Vadughar village under Brahmanbaria on the orders of Emperor Alamgir.
History of the mosque:
The Shahi Mosque was established in 1084 AH in the traditional historical village of Vadughar. According to historical sources, King Alamgir paid a lot of money for the mosque and gave a lot of respect to the muezzins. According to historical sources, he arranged salaries and allowances for the imams.
Semte Vadughar Shahi Mosque Imams were no exception. According to the official decision, the first appointment as Imam was made by written decree and jagir.
How to get there:
It is a business center located on the banks of the river Meghna on the Dhaka-Sylhet highway. The mosque is located in Kuliyarchar Upazila in the north of Brahmanbaria Upazila and in Raipura Upazila of Narsingdi district in the west.
Read More: Bhairab Bridge